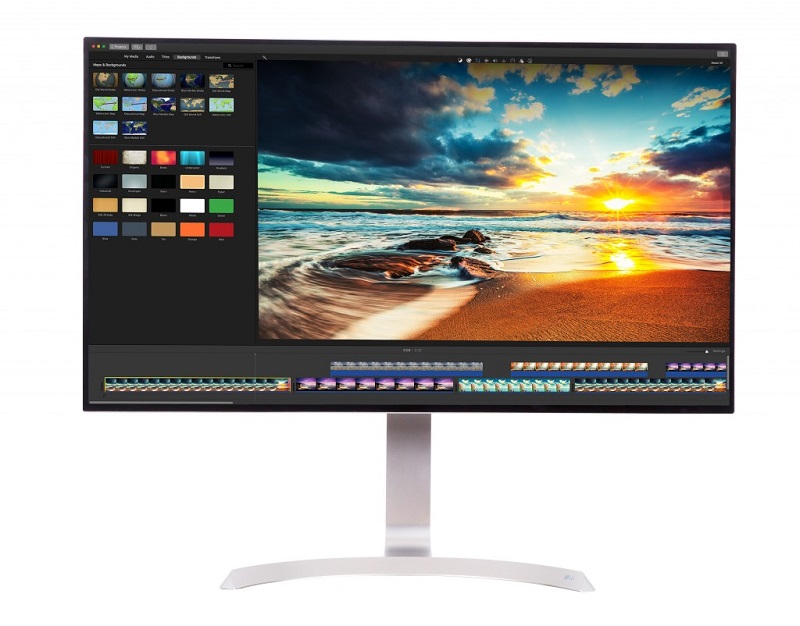 LG has announced that it will showcase HDR-compatible 32-inch UHD 4K monitor at the 2017 Consumer Electronics Show (CES) in Las Vegas next month.
LG's 32-inch UHD 4K monitor (model 32UD99) with 3840 x 2160 pixels supports the HDR10 standard, which claims to deliver enhanced brightness levels and a wide color gamut image. It comes with an IPS panel and displays over 95 percent of the DCI-P3 color space, True Color Pro for color reproduction. The monitor sports USB Type-C with built-in speakers comprising Rich Bass technology for a full-bodied audio experience.
LG will also showcase the 34-inch 21:9 UltraWide Mobile+ Monitor (model 34UM79M) which is claimed to be the first Chromecast-enabled multimedia monitor, allowing users to seamlessly stream their favorite movies, music, games and more from mobile devices directly to the monitor. Users will be able to simultaneously multitask between the PC and the mobile device using a single screen. The Dual Controller Plus feature allows users to control both a PC and a smartphone/tablet via a single keyboard and mouse. With LG's Mobile+ Monitor app, users can control monitor's settings such as input, volume, aspect ratio, PBP/PIP.
Finally, the company will unveil 34-inch 21:9 UltraWide gaming monitor (model 34UC99), equipped with AMD FreeSync technology, 1ms Motion Blur Reduction, Dynamic Action Sync, Black Stabilizer and other features to maximize the PC gaming experience.
Brian Kwon, president of the LG Home Entertainment Company said,
To maintain our market leadership, LG engineers work tirelessly to incorporate emerging technologies and trends into our newest monitors. From high-resolution displays compatible with HDR technology to UltraWide monitors optimized for multitasking and gaming, LG is committed to delivering the most innovative, premium monitors in the industry today.