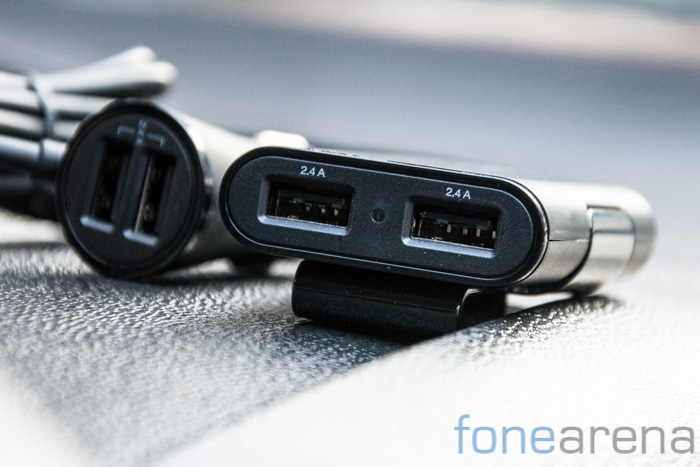 Car chargers are a dime and a dozen and we usually don't pay too much attention to them. Lately however we've come across a couple of very intriguing products that we'll be talking about in upcoming reviews. One such device is the Belkin Road Rockstar car charger. Launched in India a while back, it brings a very unique feature that in our opinion helps it stand apart. Read on for our review of the Belkin Road Rockstar. 
Like most products that Belkin makes, the Road Rockstar is well designed and uses high quality materials. While a car charger isn't something that you hold in your hand all the time, the quality of materials does matter since in a car it is more prone to getting shoved around.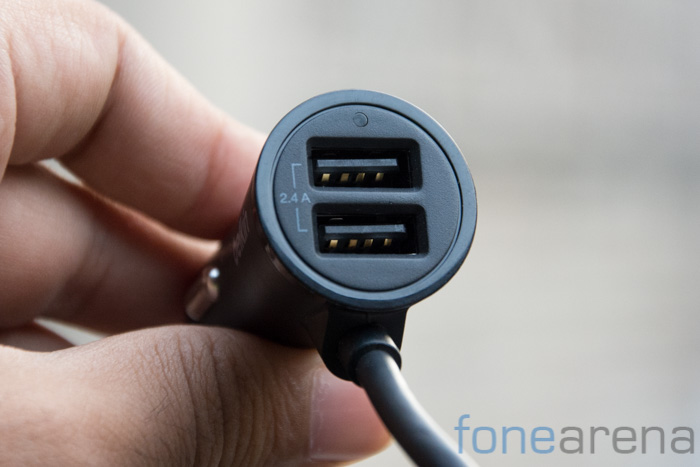 The charger end that goes into your car's lighter port looks like practically much any other car charger. There's two USB ports available here to simultaneously charge two devices. The front two ports get access to a combined pool of 2.4A which means that with two devices plugged in, you can charge at a maximum of 1.2A per port. Not really the fastest and with the lack of Quick Charge tech, it is a bit disappointing too for multi device use.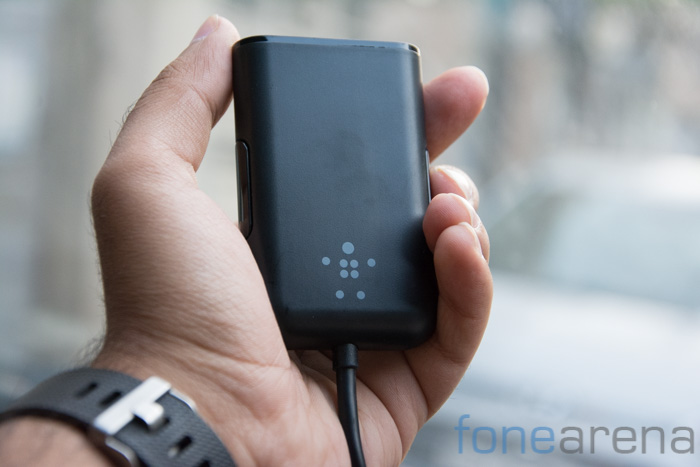 The talking point however is the 6 foot long cable attached below the front charger. This leads to a secondary unit that can be attached wherever you want. The secondary unit has a belt clip attachment that lets you attach it to the car seat or similar hookups. You can also use the included 3M strip and velcro to fit it to a surface.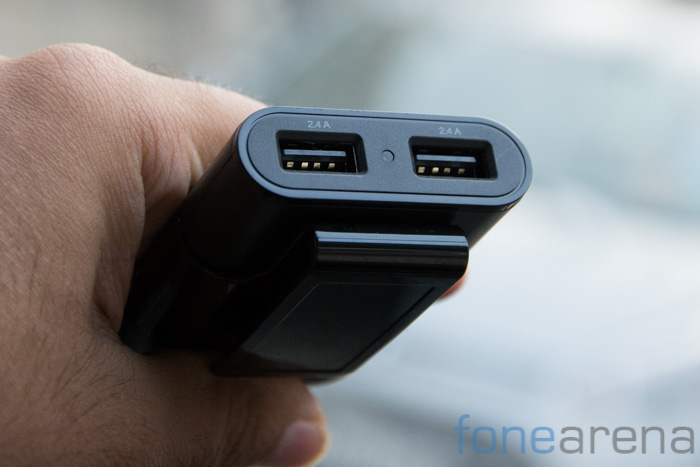 Coming to the charging capabilities, there's 2 additional ports on the extension unit and both offer an output of 2.4A. Unlike the main unit, this is not a shared pool so you can use the extension unit to charge up your tablets and other high power devices.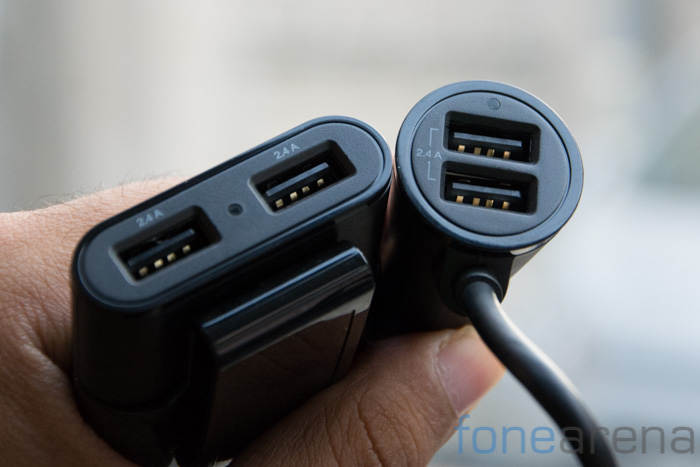 The Belkin Road Rockstar is a uniquely placed device in a fairly crowded market. Not only does it offer high quality materials and decently fast charging, it further builds on it by offering the extension unit with 2 additional ports. The Belkin Road Rockstar is priced at Rs. 2,999 but you can usually find it for quite a bit lower making it a really good deal.