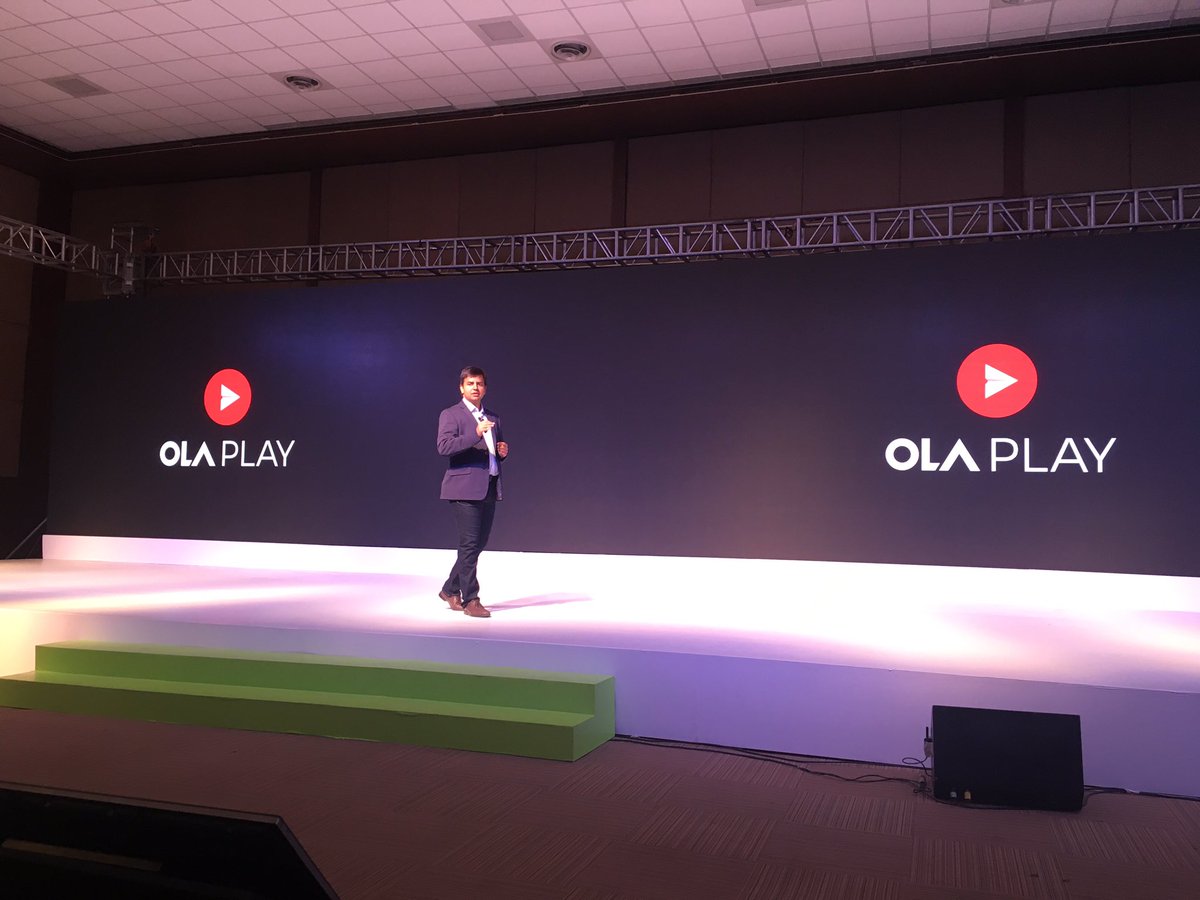 Ola has launched in-car connected entertainment platform dubbed as Ola Play that lets users control car features like music and air-conditioning. The home grown cab hailing service has teamed up with Apple Music and Sony Pictures India for the same.
It has also joined hands with Audio Compass and Fynd to build content for Ola Play users. Ola Play is powered by a Qualcomm Snapdragon chip and will allow users to control music, change radio stations, volume controls. They can even control the car's air conditioning and other features through the Ola app when they get into a cab. It will also provide high-speed internet in the cab. The service will be launched in for Ola Select customers in Bengaluru, Mumbai and Delhi starting this week. It will be available for Ola Prime users in three months across other cities and to over 50,000 vehicles by March 2017.
Third-party developers will also be able to develop apps for Ola Play. Entertainment, shopping and tourism apps will be among the first to be featured.
Bhavish Aggarwal, Co-Founder and CEO, Ola said in a statement,
The entire Ola team is proud to launch Ola Play, the world's first connected car platform for ridesharing. I believe this will completely transform the consumer's ride experience, giving the user the power to control the interactions within the car, and usher in a new era in the ridesharing industry. With over 60 million minutes spent in Ola rides every day, the impact on consumer comfort, convenience and productivity can be transformative. This will further propel ride-sharing as the first choice of mobility for many more millions. As a young Indian company, we're proud to be at the forefront of the Startup India movement. Ola Play is a world first, built in India by an Indian team, which showcases that we can do better than the best in the world, and be global leaders in technology and innovation
Ola and Uber are giving each other a tough competition in the online cab hailing market is pegged to be worth $7 billion in size by 2020, according to an estimate by SoftBank.