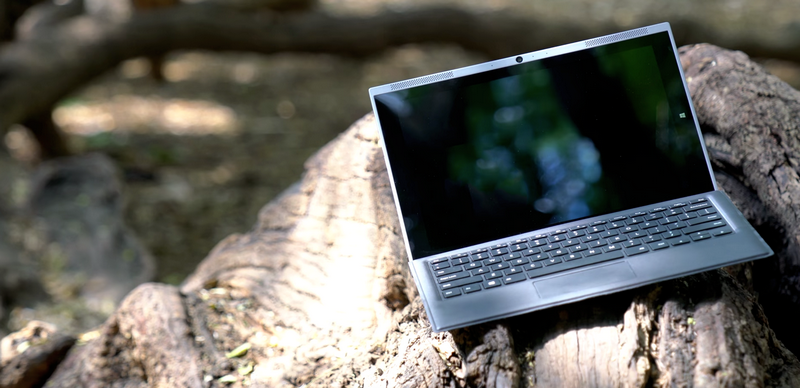 Tablets and laptops are great devices however, there are a lot of disadvantages that comes from having two separate devices. You have to worry about charging both of them, carrying them both and not to mention the fact that you have to find the funds to pay for them both. That is when 2 in 1s stepped in to provide the best of both worlds. 2 in 1s are more practical than ever and offer more practicality than having a separate laptop and tablet.
However, many 2 in 1s often sacrifice on productivity in the pursuit to make it more portable and versatile. This results, in getting a half-baked device that is more tablet like without offering the benefits of a laptop but still costing as much if not more than a laptop.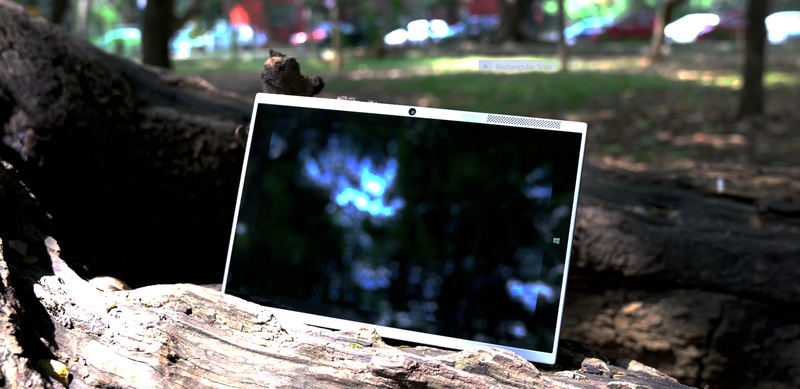 The tbook isn't a 2 in 1 that compromises on anything and especially not productivity as we have come to understand. Let us examine how it is one of the most productive 2 in 1's on the market. The main advantage of a 2 in 1 is the fact that it does what a tablet does or a laptop does in a better way. But sadly, that is not the case with most 2 in 1s and that is where the tbook comes as a savior.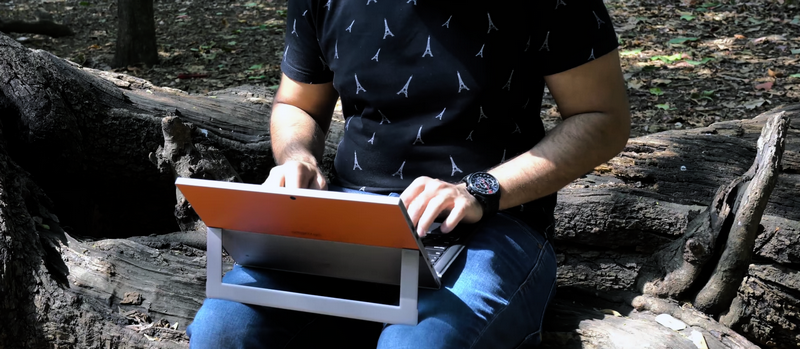 As a tablet, the tbook comes with a large 12.2 inch IPS touch-screen display with 2560×1600 pixels of resolution. This means that you have sufficient screen estate for all your needs be it content consumption such as web browsing, multimedia etc or content creation such as photo editing, drawing, etc.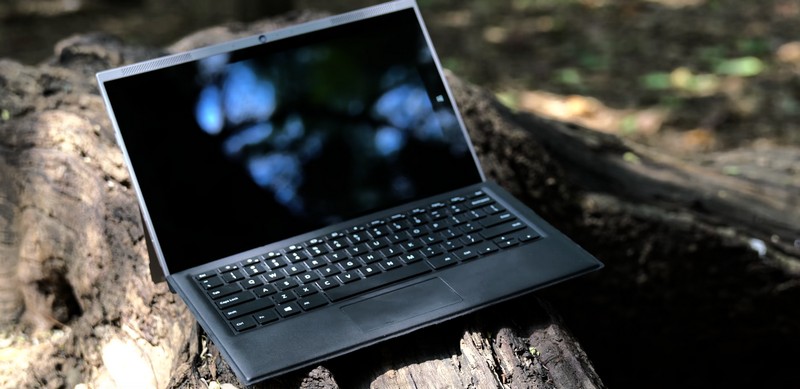 The screen supports multi-touch and also has an oleophobic coating that helps reduce the fingerprints on the sensor. One of the main issues of tablets and larger screened tablet in particular is that it is strenuous to hold them in your hand for long. As a result, most users resort to buying stands or holders for their tablet. Luckily, the tbook comes with a built in stand that supports various different angles and mode for all your consumption or creation needs.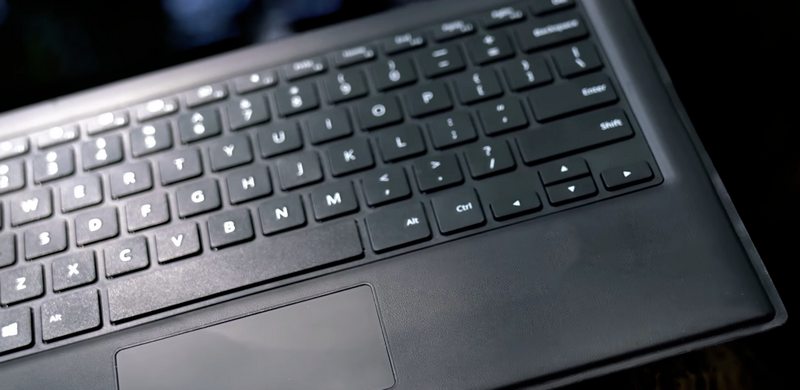 The downside of tablets is that they aren't as productive as laptops considering how touch inputs can drastically slow down your work flow as opposed to a regular mouse and keyboard combination. The tbook fortunately comes with a keyboard that can be attached to the bottom of the device using magnetic connectors.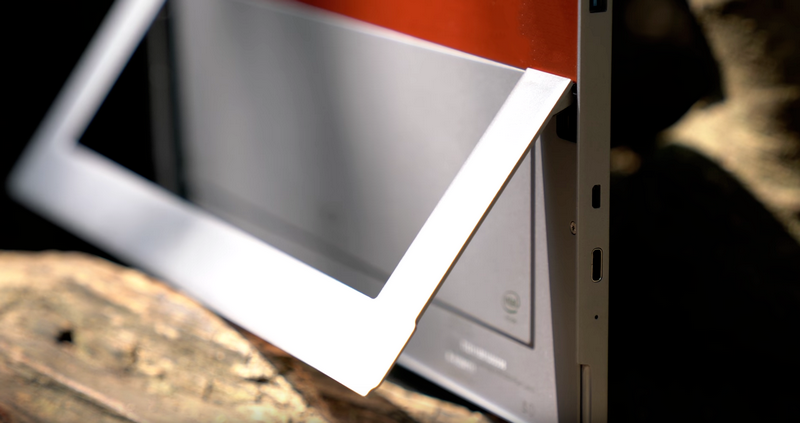 Since there is a build-in kickstand, it converts itself into a laptop with ease. There are even 2 full size USB 3.0 ports which allow you to plug in your mouse as well or even a separate keyboard. You can even use the ports to connect external storage to expand from the built-in 128GB SSD inside or even insert SD cards upto 128GB in capacity.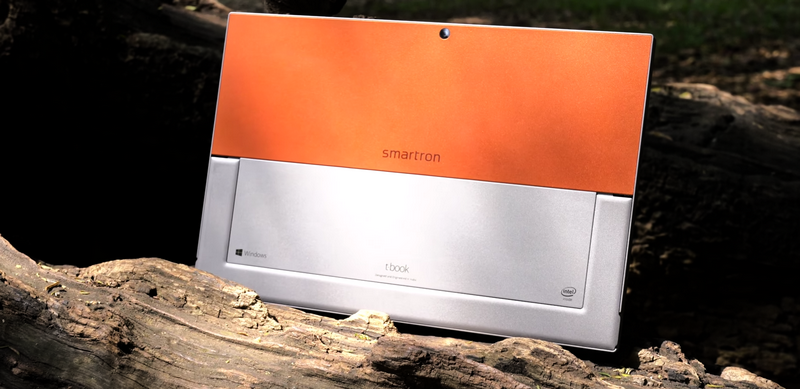 The device is quite powerful as it is powered by a 64 bit Intel Core M processor with 4GB of RAM that is good enough for most of your consumption and creation needs. However, none of this is good without good battery life. The tbook comes with a 37 Whr battery that provides good battery life and it has a USB Type-C port instead of a proprietary port which makes charging the device also really easy since you can use your phone charger for the same in case you don't carry the bundled charger.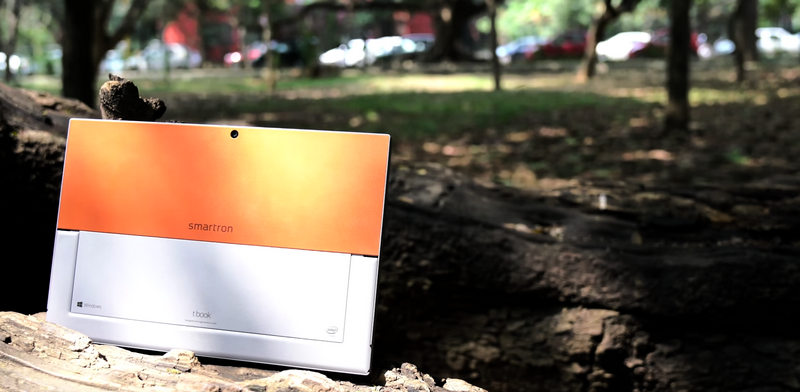 This is only the icing on the cake. That smartron tbook offers plenty more for users which you really do need to try out in person to know how good it is. But as we told you with these examples, the tbook is one of the most productive 2 in 1s on the market.