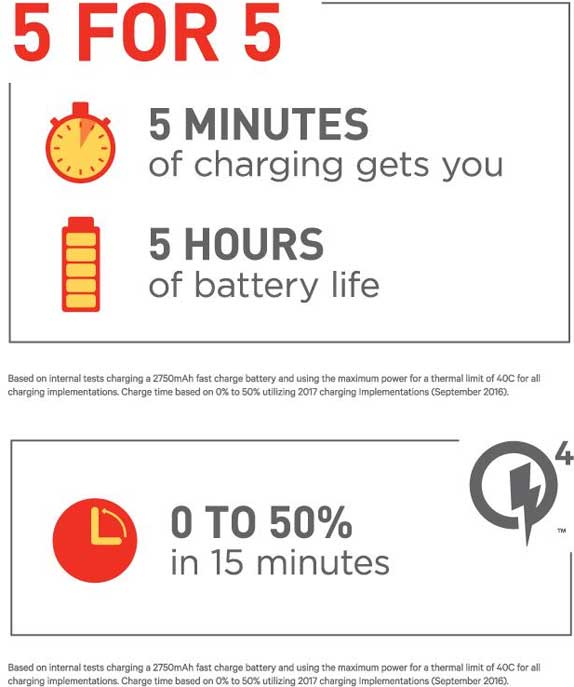 Qualcomm has announced its new fast charging technology Quick Charge 4.0 along with the next generation Snapdragon 835 processor which it announced recently. Quick Charge 4.0 is up to 20 percent faster or 30 percent more efficient when compared to Quick Charge 3.0.
The chipmaker is claiming that with just 5 minutes of charging, Quick Charge 4.0 can charge your phone's battery to offer 5 hours worth of battery life which is impressive. Also you can expect to charge your battery to 50% in just 15 minutes.Also for those who are worried about quick charge generating heat, the new technology runs 5 degrees cooler than before.
Qualcomm Quick Charge 4.0 Features:
USB Type-C and USB Power Delivery (USB PD) compliant –
Battery Saver
INOV (Intelligent Negotiation for Optimum Voltage)
Dual Charge is supported
We can expect to see Quick Charge 4 compatible devices in the market by Q1 or Q2 2017 as the power management chips are going to be available by the end of this year.