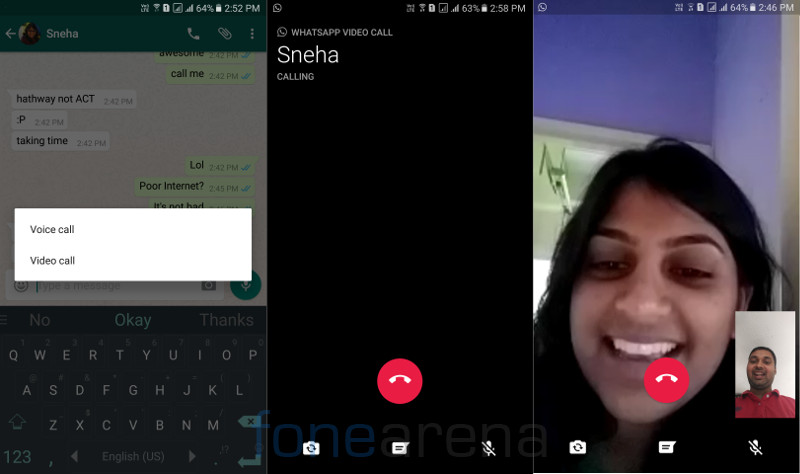 You can finally use WhatsApp for making video calls. The Facebook owned instant messaging service has finally launched video calling feature for over 1 billion of its users worldwide on Android, iOS and Windows phones.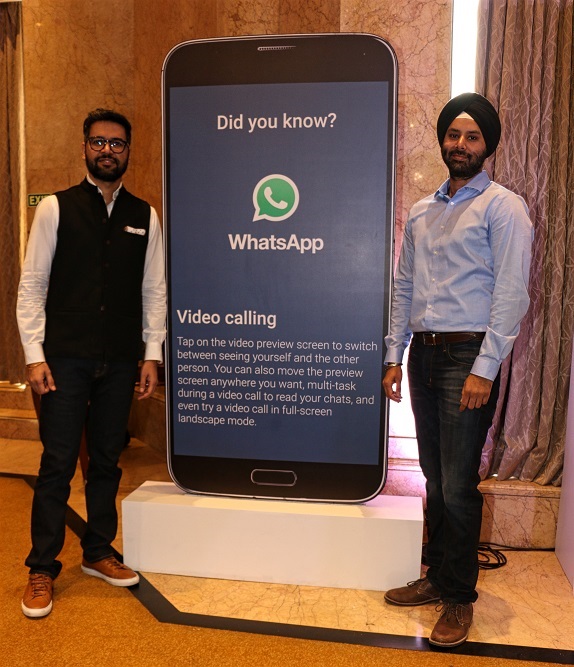 WhatsApp started testing video calls on Android in May this year following which it was rolled out for Android beta last month. In order to make a video call, users will have to tap the call button that will now offer two options one for voice call and the other one for video call. You can choose to video call using the rear or front camera. The UI for video call is simple and you will see the end call button at the center while reverse camera app, message and speaker mute options are present below it.
WhatsApp said in a statement,
We're introducing this feature because we know that sometimes voice and text just aren't enough. There's no substitute for watching your grandchild take her first steps, or seeing your daughter's face while she's studying abroad. And we want to make these features available to everyone, not just those who can afford the most expensive new phones or live in countries with the best cellular networks. Over the years we've received many requests from our users for video calling, and we're excited to finally offer this feature to the world.
[HTML1]
WhatsApp, CEO and co-founder, Jan Koum said in a statement:
Video calling is the most requested features from people in India. We are proud to have the opportunity to launch this feature in India, where we now have 160 million users, and we look forward to seeing people use WhatsApp to talk to their friends and loved ones face to face.