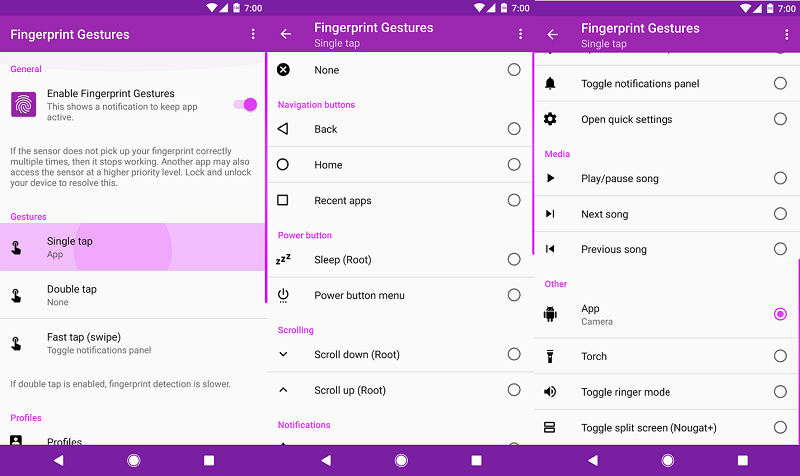 Google's Pixel phones come with few fingerprint gestures and now a new app has been launched that brings these gestures to other Android phones. Dubbed as 'Fingerprint Gesture', the app supports any Android handset running 6.0 Marshmallow, or higher.
The Pixel and Pixel XL smartphones come with the ability to swipe down on the fingeprint sensor to control the navigation drawer. With the Fingerprint Gesutre app, Android phones having a fingerprint sensor will be able to single tap, double tap, or fast tap (swipe). They can even control the ringer mode, play/pause music, or view your recent apps.
Available actions
• Icon touch panel
• Back
• Home
• Recent apps
• Sleep (Root)
• Power button menu
• Scroll down (Root)
• Scroll up (Root)
• Open notifications panel
• Toggle notifications panel
• Open quick settings
• Play/pause song
• Next song
• Previous song
• App
• Torch
• Toggle ringer mode
• Toggle split screen
The app details on the Play Store says, a fingerprint sensor is supported if the device manufacturer implemented Google's fingerprint API. If you have root access, you can perform additional actions like scrolling and activating sleep mode.