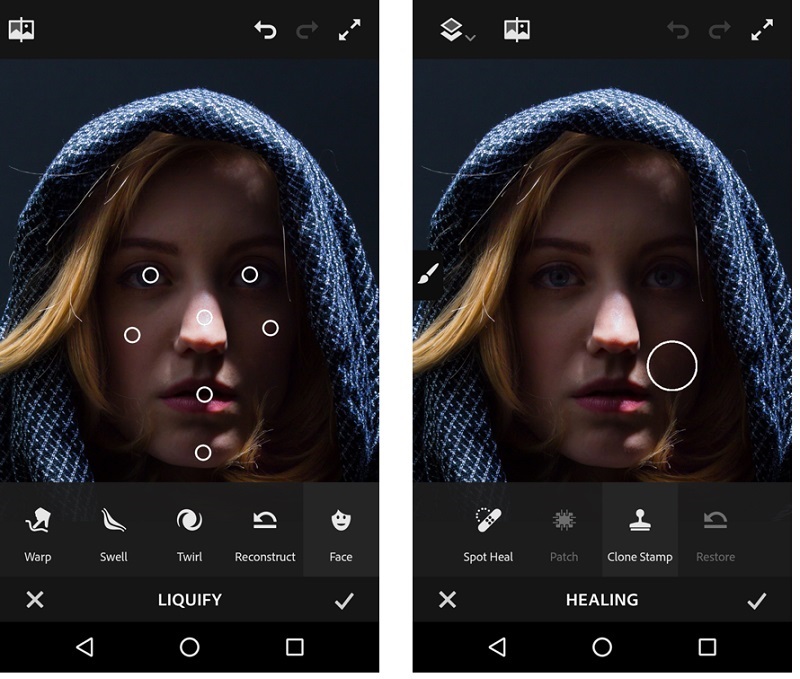 Adobe has launched three new apps Photoshop Sketch, Fix and Comp CC apps which brings more of its Creative Cloud functionality to Android users.
Photoshop Sketch lets artists and illustrators access  11 tools that can adjust size, color, opacity and blending settings. They can even create variety of Sketch brushes using Capture CC. Users will be able to add multiple image and drawing layers they can restack, rename, transform and merge. The app also allows users to organize their favorite tools and colors in the toolbar and send their sketches to Photoshop or Illustrator with layers preserved.
CompCC is a wireframe and design tool that comprises of a large number of design templates for mobile and desktop. It has guides and grids to align and work with spacing controls and comes with professional fonts powered by Typekit. Photoshop Fix lets you retouch and restore photos and you can even edit facial features to a large extent. Fix imperfections using content from surrounding areas and then blend the result. It allows you to color, paint, adujst, defocus photos as per your need.