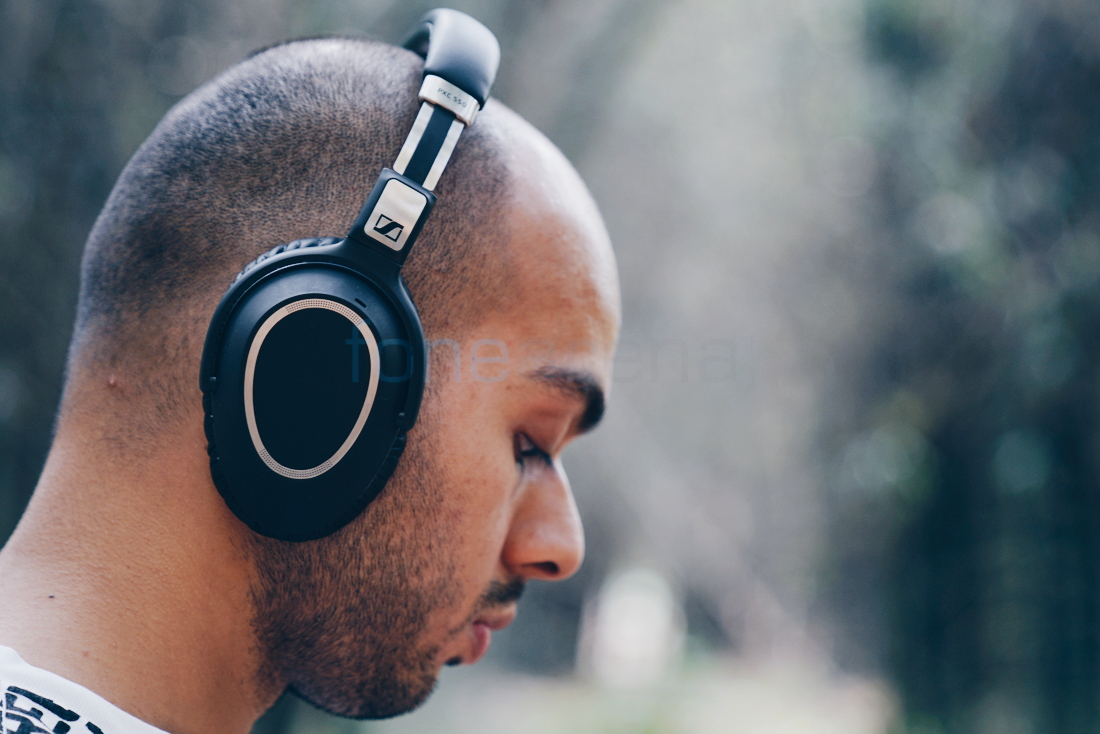 For the jet set, there is almost no better consolation than listening to your favourite tunes on the go while being isolated from all the noise and sounds of the outside world. Noise cancelling headphones really do help to relieve the stress from travel and help you to communicate with your friends, family and colleagues in a more efficient manner. The Sennheiser PXC 550 sits at the top of the noise cancelling headphone hierarchy. We review the headphone in detail to know its worth.
Unboxing
Design and Build Quality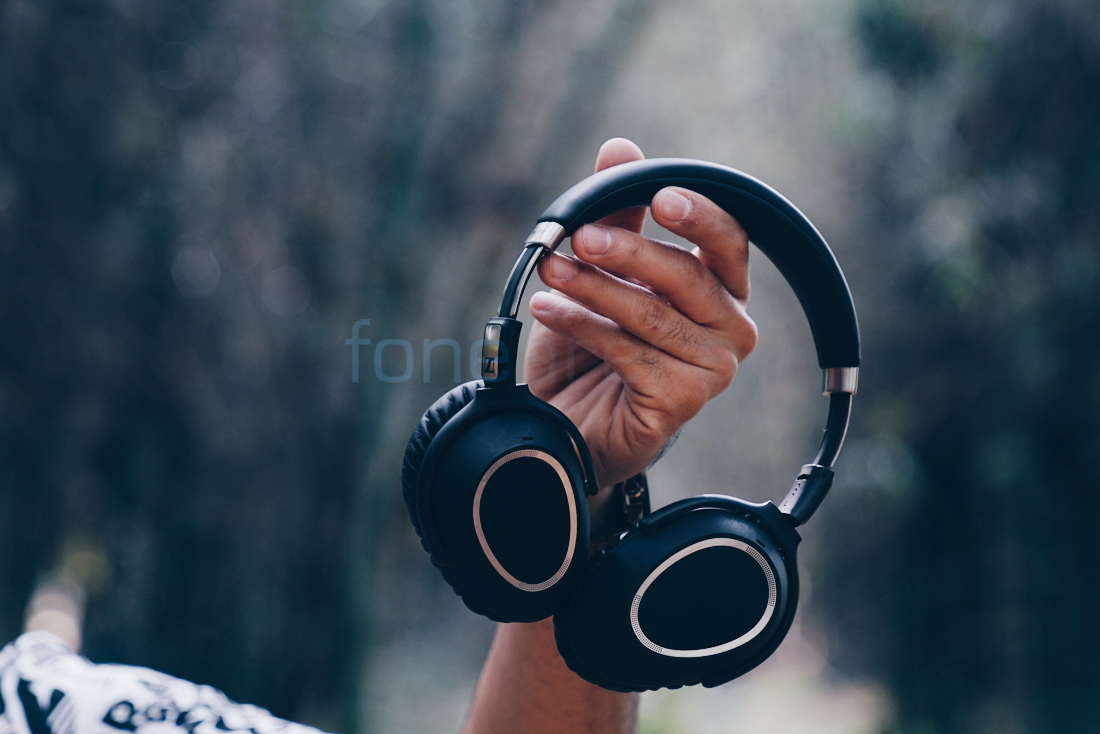 The Sennheiser PXC 550 features a premium design with a metal frame that is covered with leather. It folds flat and also folds inwards. The right ear cup features a touch sensitive pad that can be used to control the music or audio playback. A single tap gives you the play/pause while you can swipe up/down to change the volume and across to the left/right to change tracks.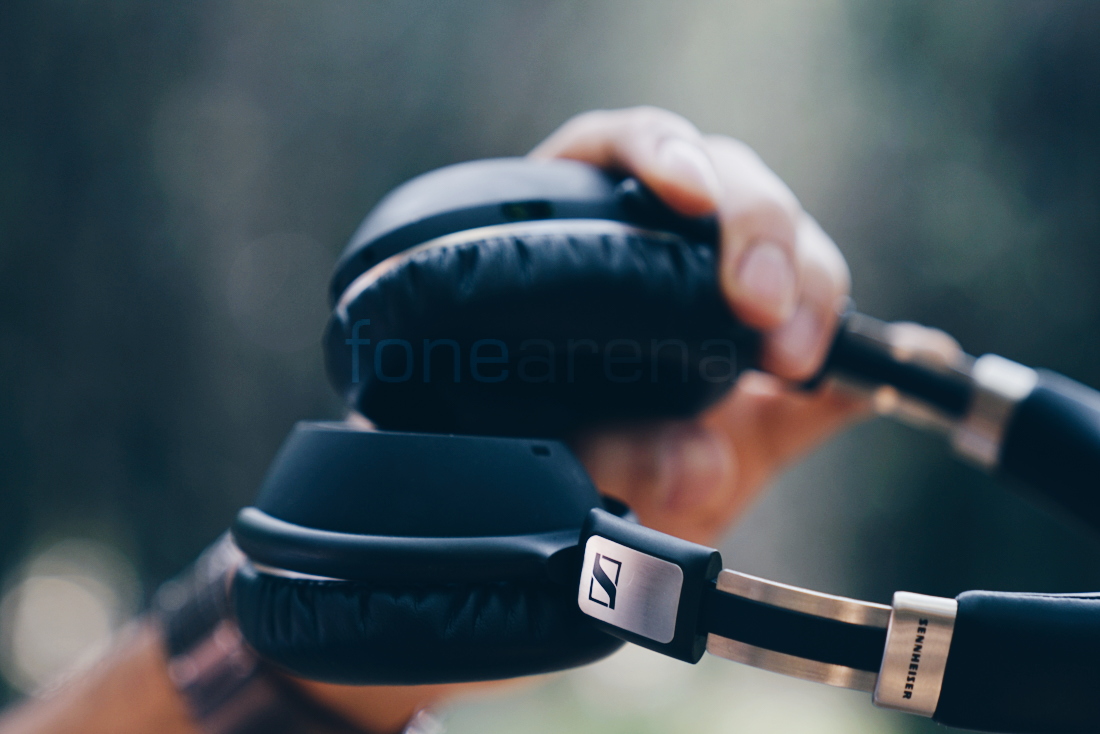 There isn't a separate power button on the headset but the earcup itself acts as a toggle for the power. I like to explore the functions and various aspects of a device myself and most often don't resort to a manual. This time, it took me sometime to figure out where the power key was since the headset was on everytime I wore it. Quite a nice way to save power since you would most likely fold it flat when you aren't using it. However, it does take some time to get used to since you may accidentally turn it off before you get used to it.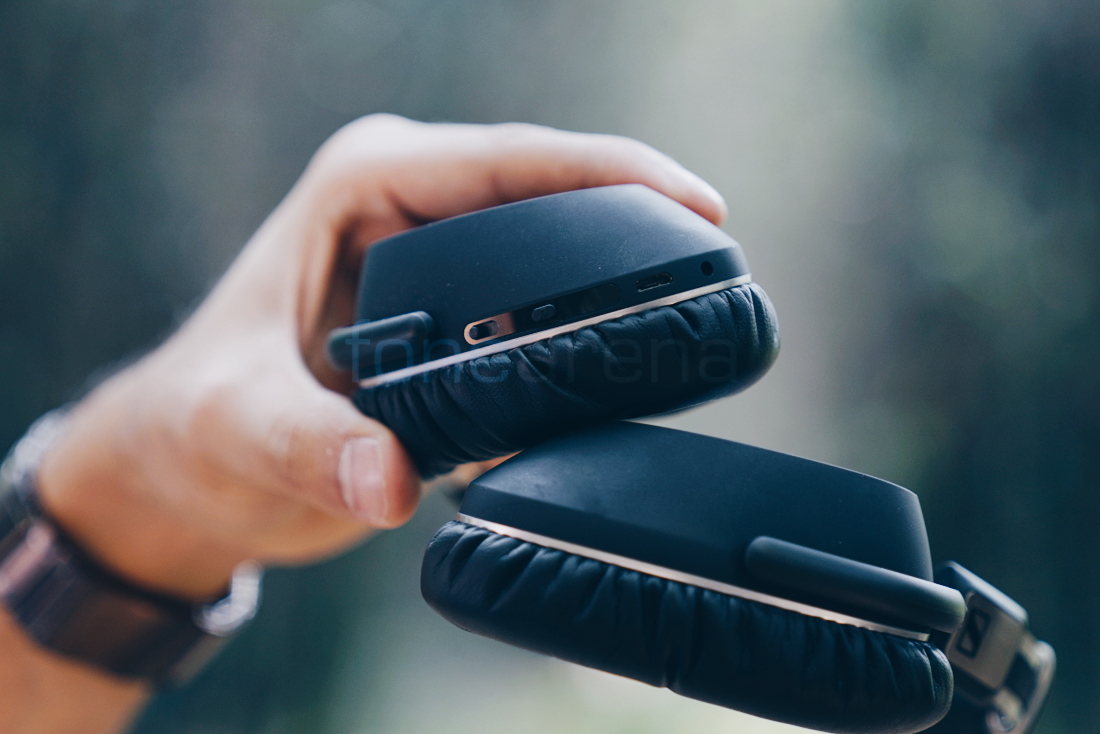 Luckily, it pauses your track when you turn it off and it also doesn't take too long to turn back off once switched off. The right earcups also houses the 2.5mm audio input jack, mode switch, ambient noise switch and the microUSB port that is used for charging. You can use the headphone in a wired manner too using the bundled cable and there is also an airplane adapter that you can use to connect to the in-flight entertainment.
The design is quite subtle yet premium and is something that the seasoned traveler would love using since it doesn't grab too much attention.
Portability
Having a fold flat design that also folds inwards makes the Sennheiser PXC 550 quite portable. Sure, it still does take up room because it is an around the ear headphone which is quite large by nature but it becomes as compact as it can be to ensure maximum portability.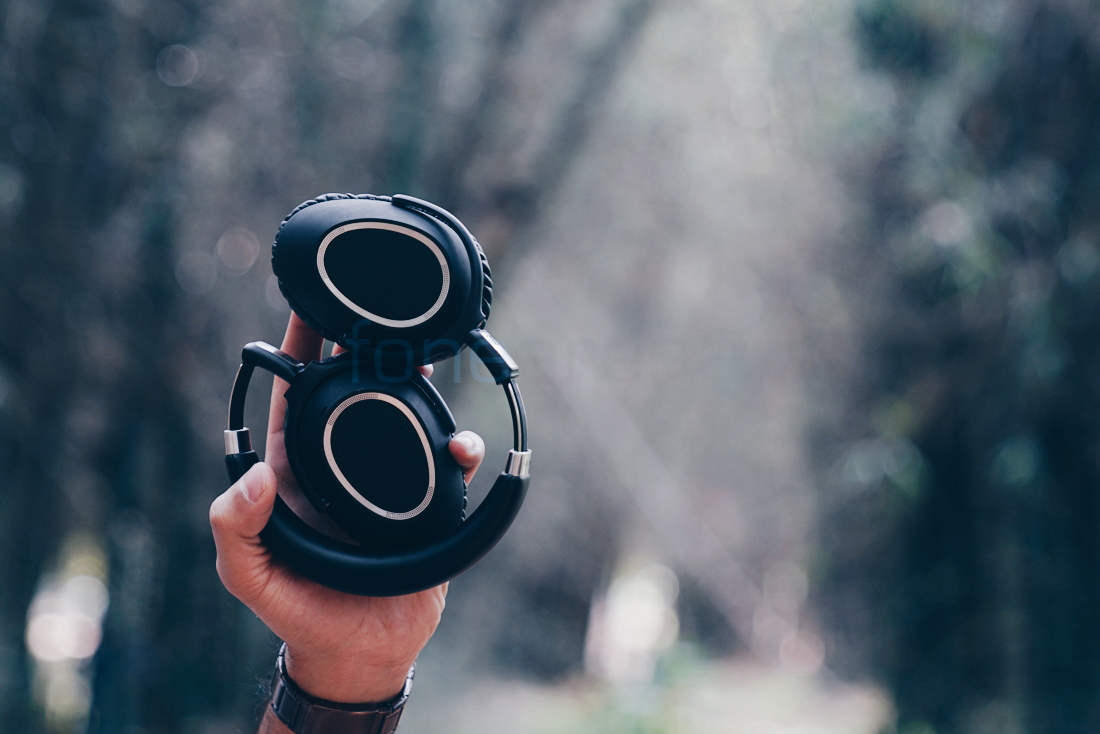 The carrying case that is included does a good job at protecting the headphones but we feel that it lacks the premium feel that the headphones themselves provide. Competitors such as the Sony MDR-1000X provide a hard leather carrying case that goes well with the leather elements on the headphones. In the case of the PXC 550, the material of the case if fabric/nylon.
Comfort
I'll start this one off by saying that the PXC 550 is one of the most comfortable headphones that I have ever tried and having no wires only makes things better. I almost walked through the airport security scanner without realizing that I head my headphones on and that just proves the amount of comfort it provides.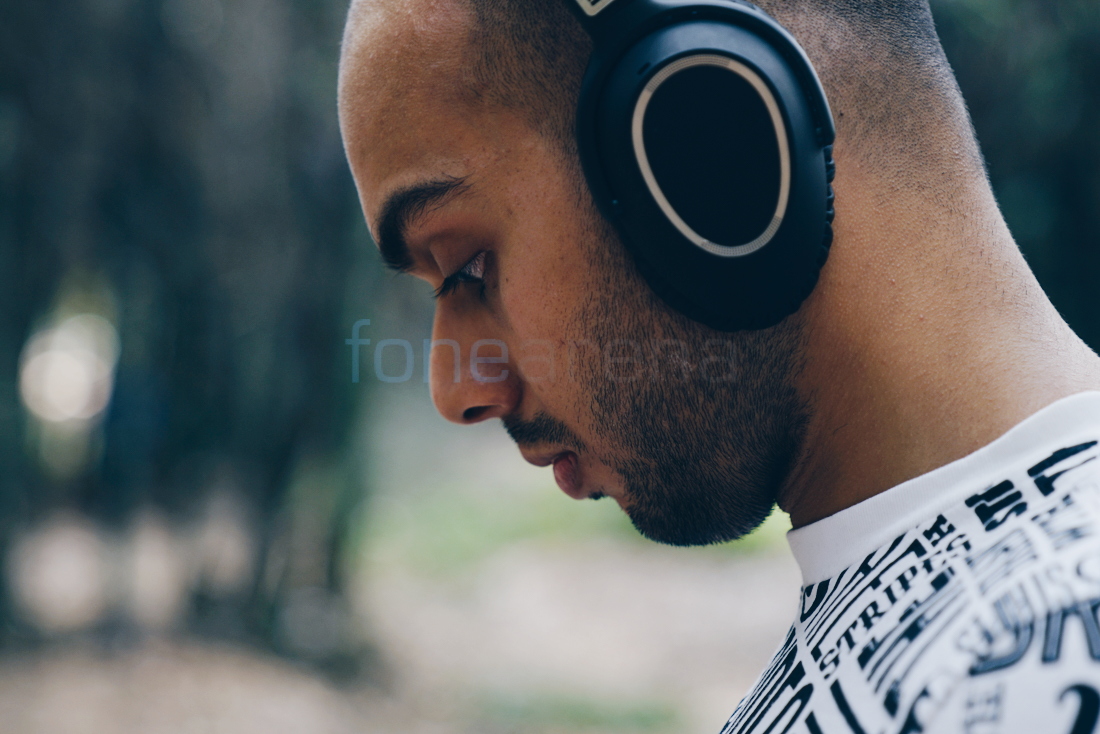 The headphone is really light for what it offers and the plushy leather earcups and headband feels great when worn. The egg like shape of the earcups too seem to provide additional comfort since Sennheiser state that they have designed it after testing out the ear shape and size of hundreds of subjects.
Durability
While the headphone has a great build quality, it doesn't have any protection from the elements such as sweat resistance or an IP rating for protection against dust and water. So this is meant for a strictly relaxed listening and won't be the ideal tool for your morning runs or your gym sessions.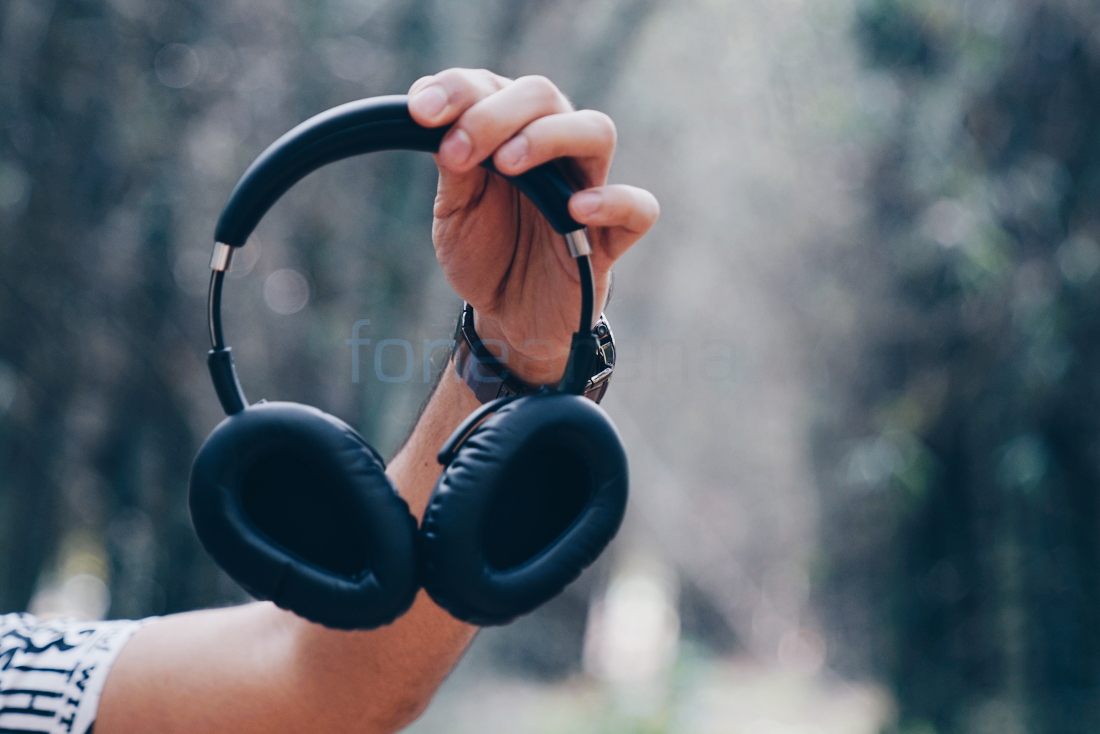 Plus, the leather earcups really do induce sweat and don't mingle well with it either.
Sound Quality
The sound quality of the PXC 550 is beautiful. Sennheiser's sound signature has always been one that I admired thanks to being as natural as it can possibly get while having the oomph and thump when needed. The bass is powerful but isn't going to rattle your cranium like Beats. It has a frequency range of 17 Hz to 23 KHz.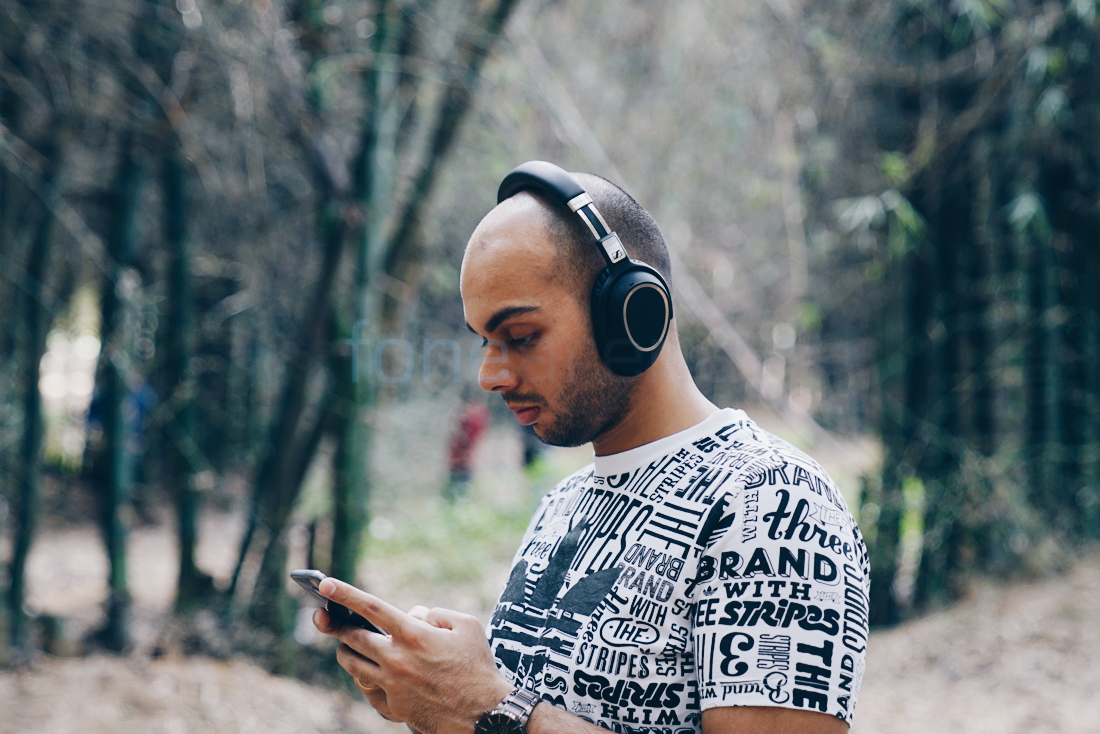 The balanced sound signature also makes it ideal for taking calls on the go and I literally loved making and taking calls on the headset since it was so effortless and the audio quality was stellar. The noise cancellation is quite good too but we felt that it does seem a bit inferior when you look at the competition such as Bose. It does a great job on flight where the adaptive noise cancelling takes good control but in other situations, you might not find it that great.
You can choose between full power noise cancellation of let the headphones choose the amount of noise cancellation required automatically to prevent interrupting your music or call session. the microphones work perfectly well and most people who I conversed with weren't even aware that I was using a wireless headphone to talk to them. The audio quality for them was always as good as a phone if not better.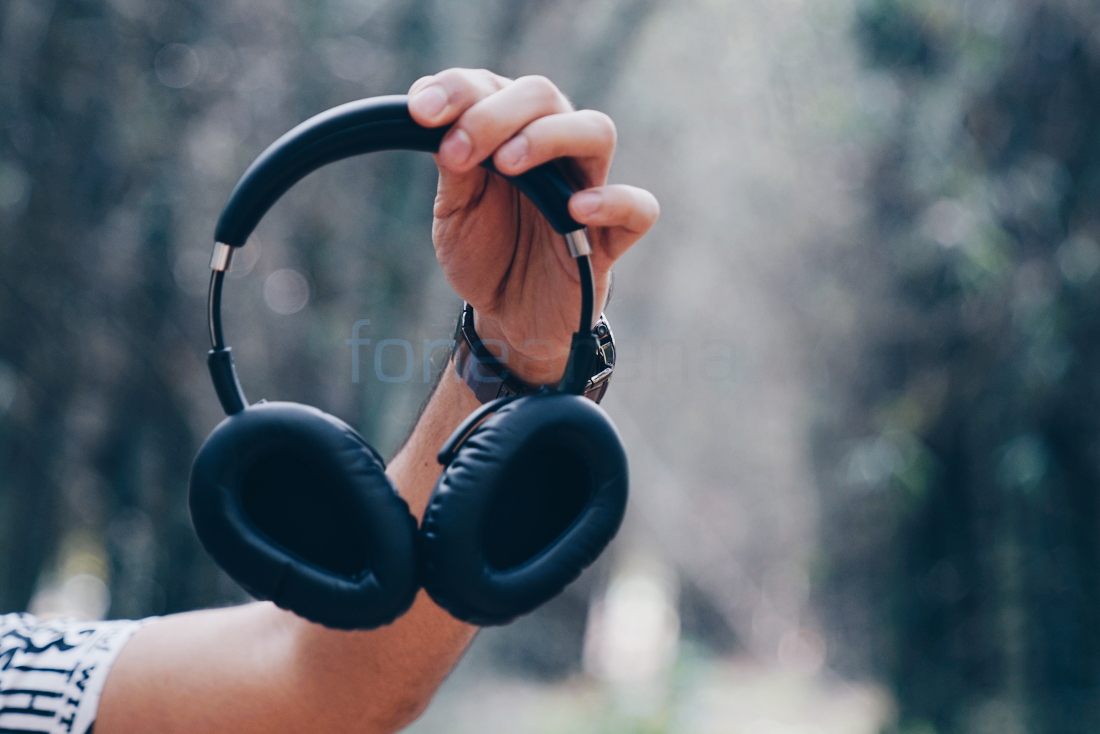 One of the useful features that we liked was a built in noise limiter that restricted the total volume output to prevent any shocks. For example if you are connected to your in-flight entertainment, there is a good chance that an announcement might come through and pop your ears. The PXC 550 is clever enough to make sure that it doesn't happen.
There is also a neat mode that allows you to listen to your ambient sounds and announcements by double tapping the back of the earcup which will instruct the microphones to send the outside sounds to your earcups. This is ideal when you want to listen to announcements being made without taking off the headphone.
Battery Life
The PXC 550 takes around 3 hours to get charged fully using a wall charger and since it uses a microUSB input, you can use just about any cable lying around in your house for charging it. The battery life is specatular on this even with the Noise Cancellation turned on. Sennheiser promises a battery life of upto 30 hours and while there are some caveats, that rating is more or less achievable in real life use cases too.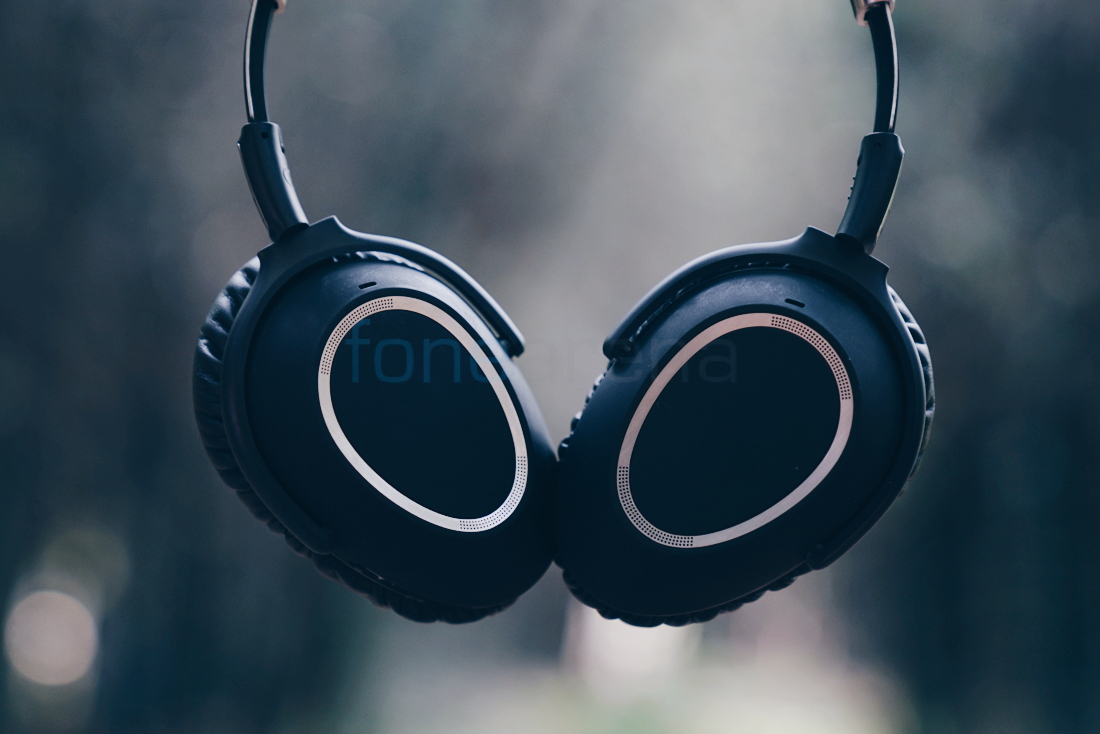 I'm paranoid about losing battery on my gear when traveling so I tend to charge them up any instance I get but the PXC 550 leaves me happy knowing that even if I don't charge it up, it has enough juice to keep my ears busy for hours.
Conclusion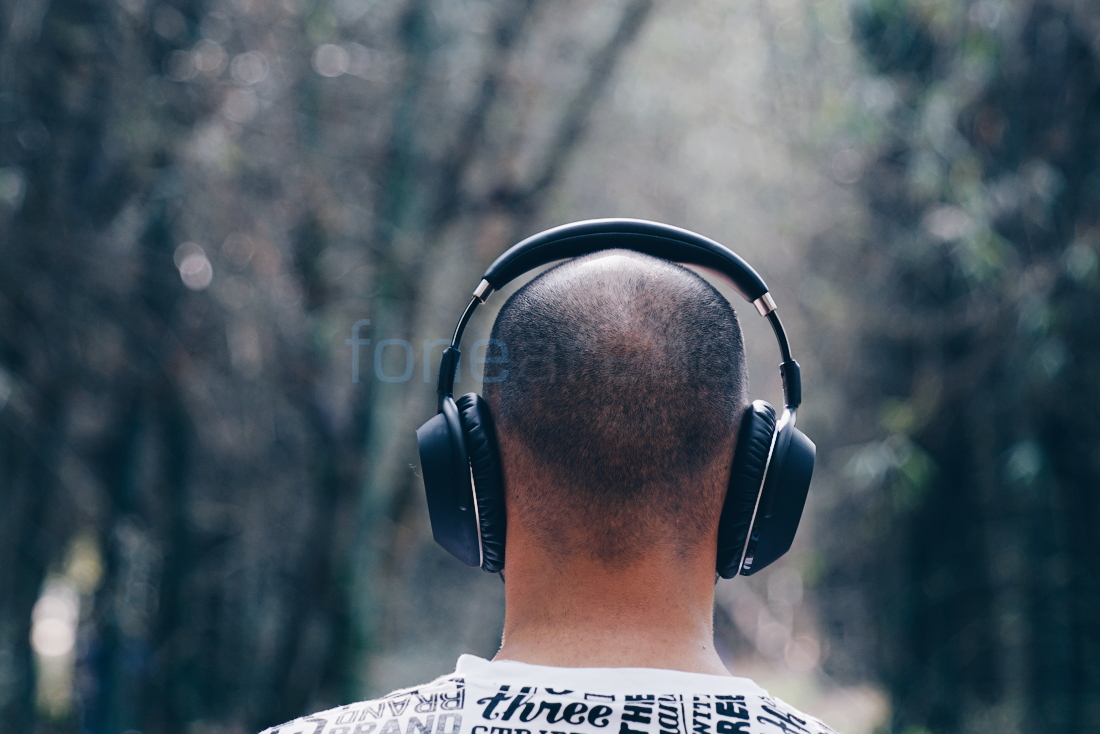 The Sennheiser PXC 550 is one of the best noise cancelling headphones that I've tried in the recent past. The sound quality and comfort levels are paramount and not many headphones can dethrone it. As with every other ANC headphone, it is pricier than your average Bluetooth headphone but you get a lot of bang for your buck at Rs 29,990.
You can buy it either from Amazon.
Pros
Extremely Light and Comfortable
Balanced Sound Signature
Stellar Sound Quality
Portable
Great Battery Life
Cons
Slightly low volume output compared to competitors
Noise Cancellation could've been a bit better