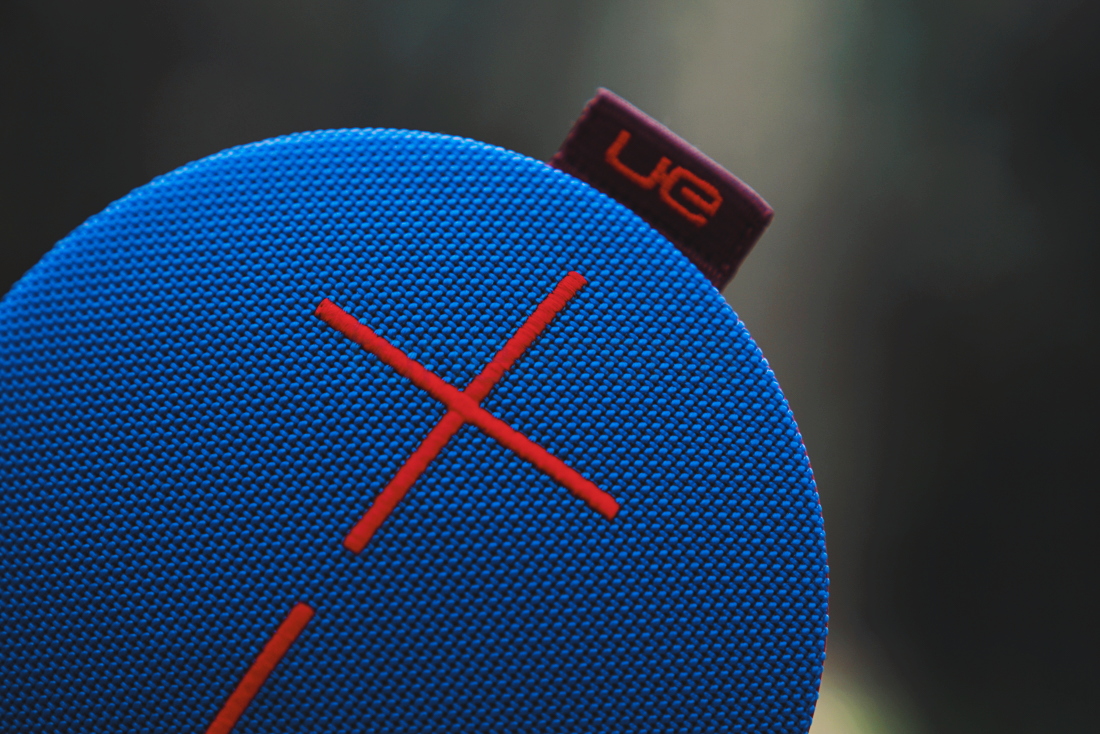 This is the review of the UE Roll 2 from Logitech. Enough said. Let's get started.
Design, Materials and Build Quality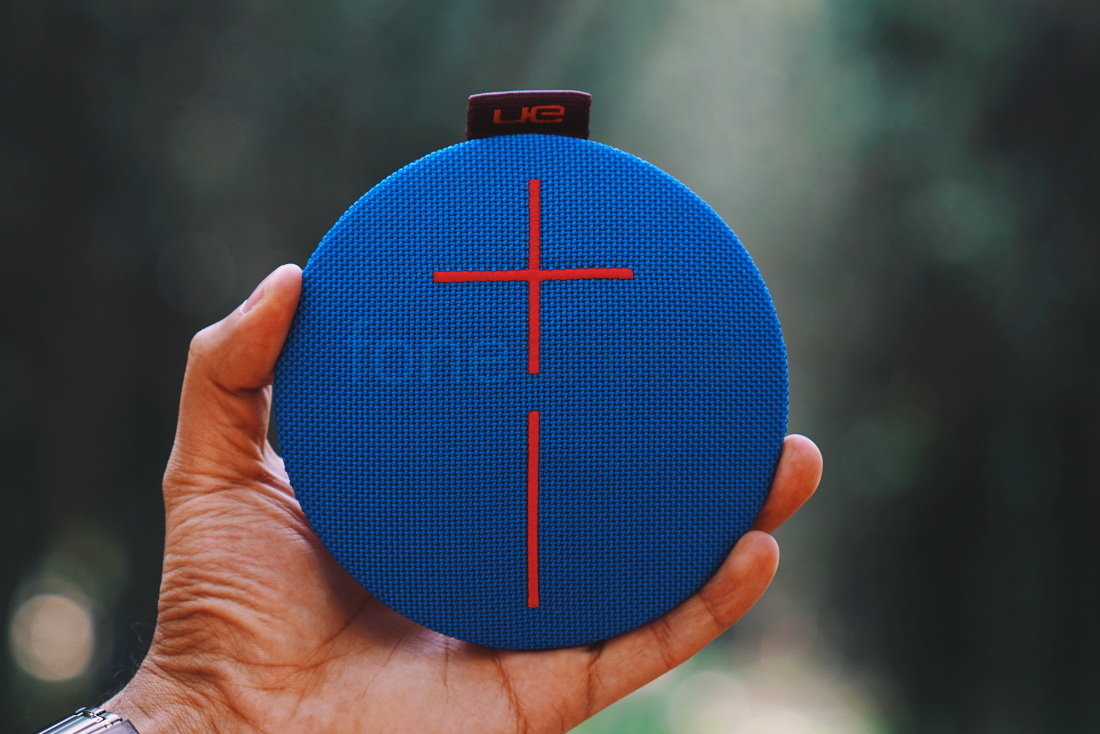 The Logitech UE Roll 2 features a design that is identical to the first generation UE Roll 360 speaker. Most of the changes that have been made are all internal and the UE Roll 2 is also rugged and sports a waterproof design along with some unique colour options.
The variant that we have is called Atmosphere and features a contrasting Blue and Red/Maroon colour scheme. There are 5 other colour schemes to choose from and there is one to suit everyone's' tastes.
Up top, you have the large +/- buttons to control the volume. At the bottom, you will find the power button as well as a pairing button and a rubber flap that protects the microUSB charger input along with the 3.5mm jack for audio input. There is also a bungie cord that allows you to attach the speaker to various objects and places such as bags, bicycles etc.
Durability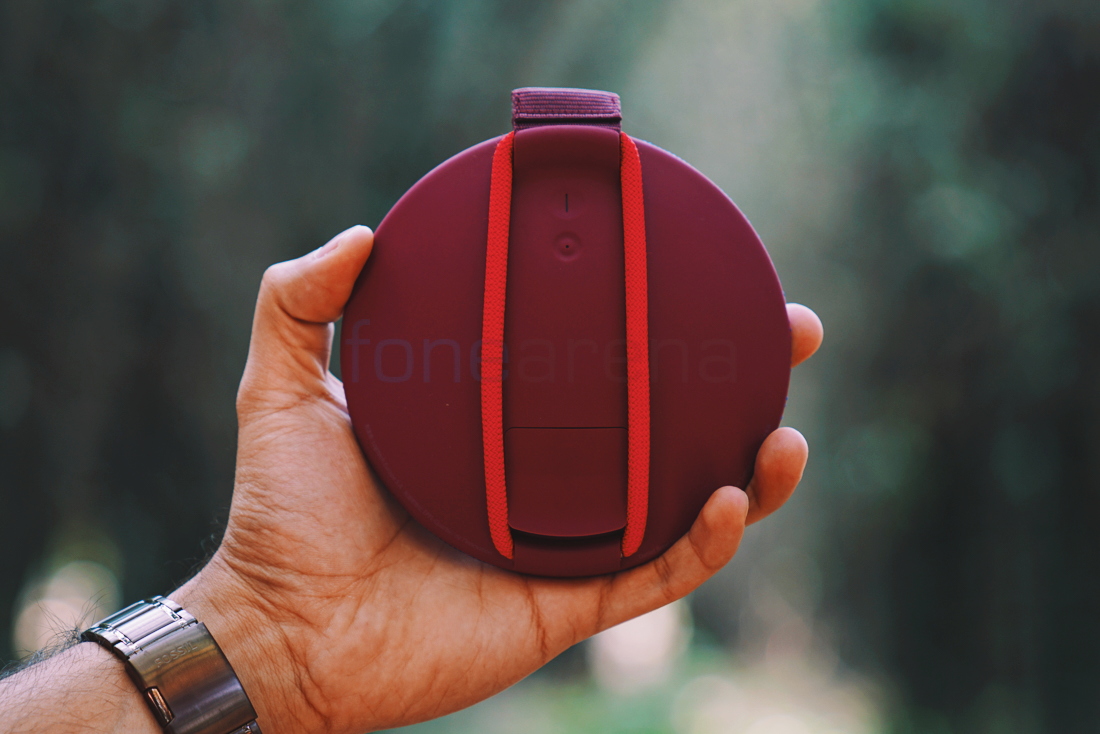 The UE Roll 2 comes with an IPX7 rating that makes it waterproof. It can be immersed underwater for a duration of 30 minutes and a depth of upto 1 metre and still live to tell the tale. In our experience, the device does hold true to this claim and you can be carefree while throwing the device around the pool or into it at one of your parties.
Even if your party isn't beside a pool, drinks are bound to spill over during parties and delightfully, the UE Roll 2 will be unaffected by it. Just make sure to close the rubber flap on the bottom part of the UE Roll 2 to prevent and water seeping into the internals.
Although it is technically waterproof, it won't be very much useful if it is lying at the bottom of your pool. UE have come up with an ingenious solution to that problem. The UE Roll 2 comes with a free float or "floatie" as they like to call it for the device. All you have to do is inflate the mini float and place the UE Roll 2 on it and you can enjoy music while the device floats about in your pool or bathtub.
Apart from the waterproofing, the body itself seems well built and doesn't seem like it will give into wear and tear as easily as your conventional bluetooth speaker. With that said, this isn't shockproof so we wouldn't advise tossing it about as a frisbee.
Portability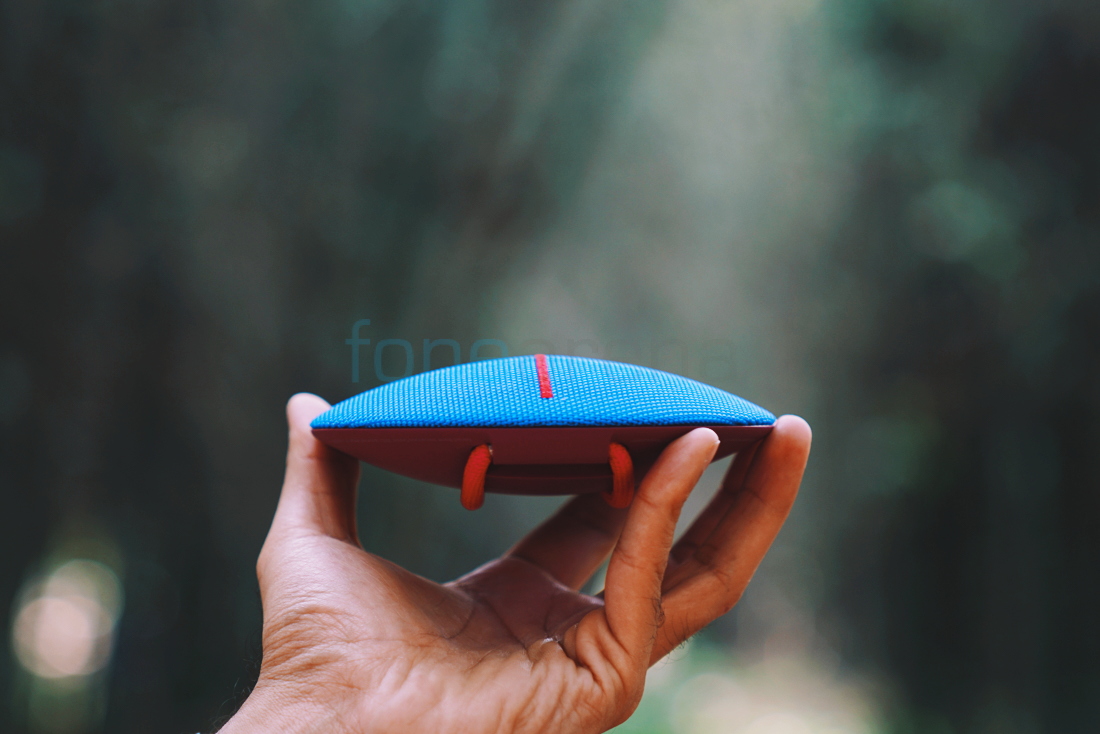 The UE Roll 2 is pretty compact in size for the kind of output it provides. The easiest way to describe it is sort of being a large donut or for Indian's, you could relate to it more as being the size of a "pappad". It has a diameter of 135 grams and weighs in at 330 grams.
So it isn't the most compact of speakers on the market but it will surely be more than enough for your trips and isn't too big either for the kind of sound it packs. There is no separate carrying case but that can be excused since the speaker is pretty durable and you can easily attach it to the exterior of your backpack for example.
Sound Quality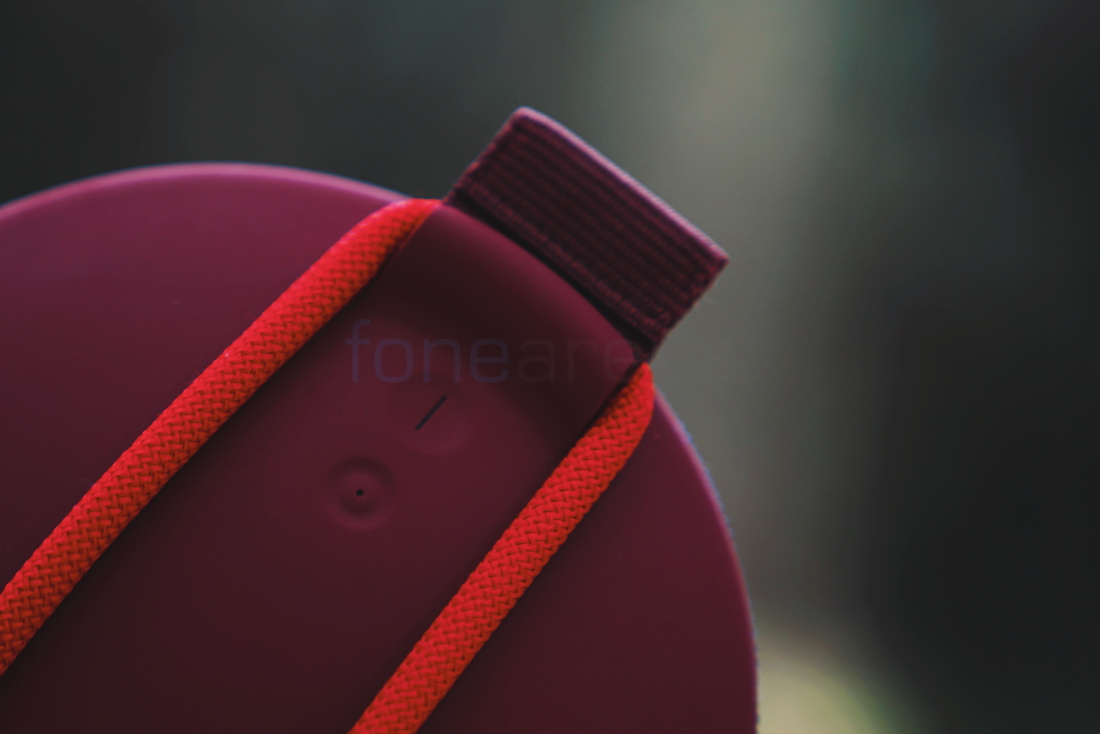 Sound quality is pretty good on the UE Roll 2. The bass is a bit on the lower end but the clarity is really good. The volume is outstanding though for something of this size and it improves on the volume output of the previous generation by around 15% which may not sound like much on paper but makes a big difference in real life.
The wireless range is now much wider too compared to the previous generation and we don't get issues with dis-connectivity as easily either with interference. The wireless range can and will be affected by certain objects, walls etc so do keep that in mind as well.
You can even daisy chain more than one speaker and output on both of them simultaneously using the UE Roll app. The main disadvantage of the UE Roll 2 is probably the lack of a built in microphone which means that you can't use it to make or take calls.
Battery Life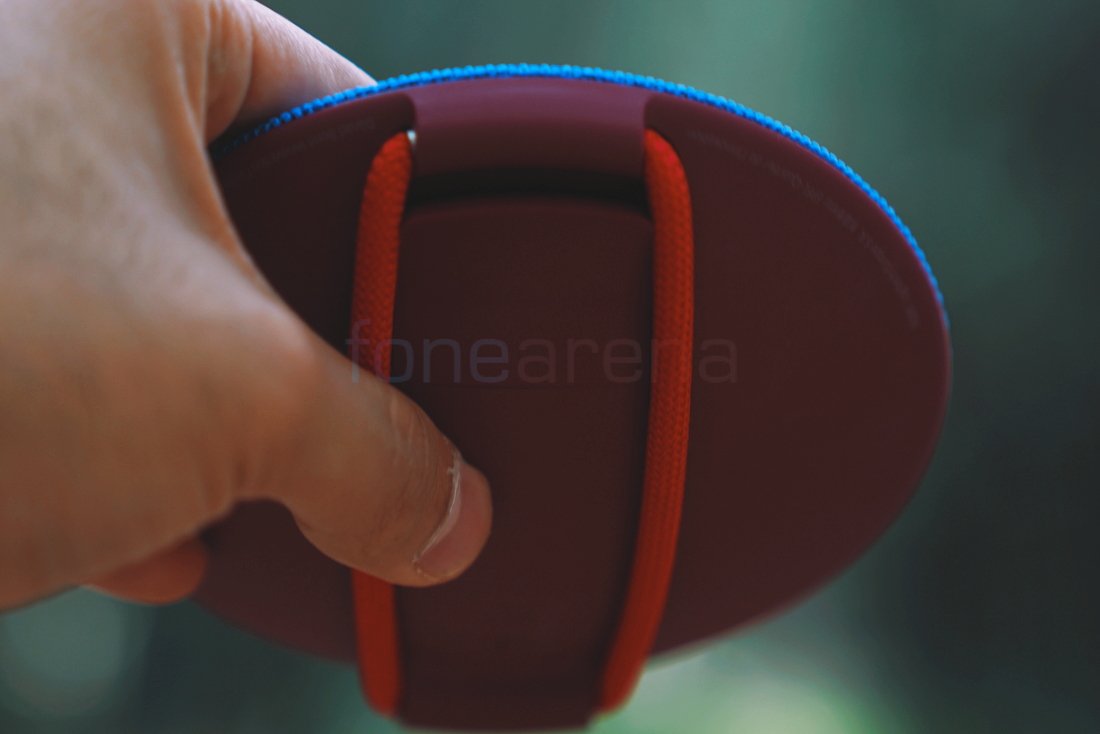 UE promises a battery life of upto 9 hours but this is under ideal situations. In real life, you can easily get over 5 to 6 hours from this speaker but will also depend on the wireless range as well as the volume of output you set it up at.
Since it comes with a microUSB port, it is easy to find a spare cable to charge it up almost anywhere and it takes around 3 hours for a full charge. The official time that UE claim is around 5 hours but took only around 3 hours for us. Perhaps the official rating is using your computer as opposed to the wall charger that we used.
Conclusion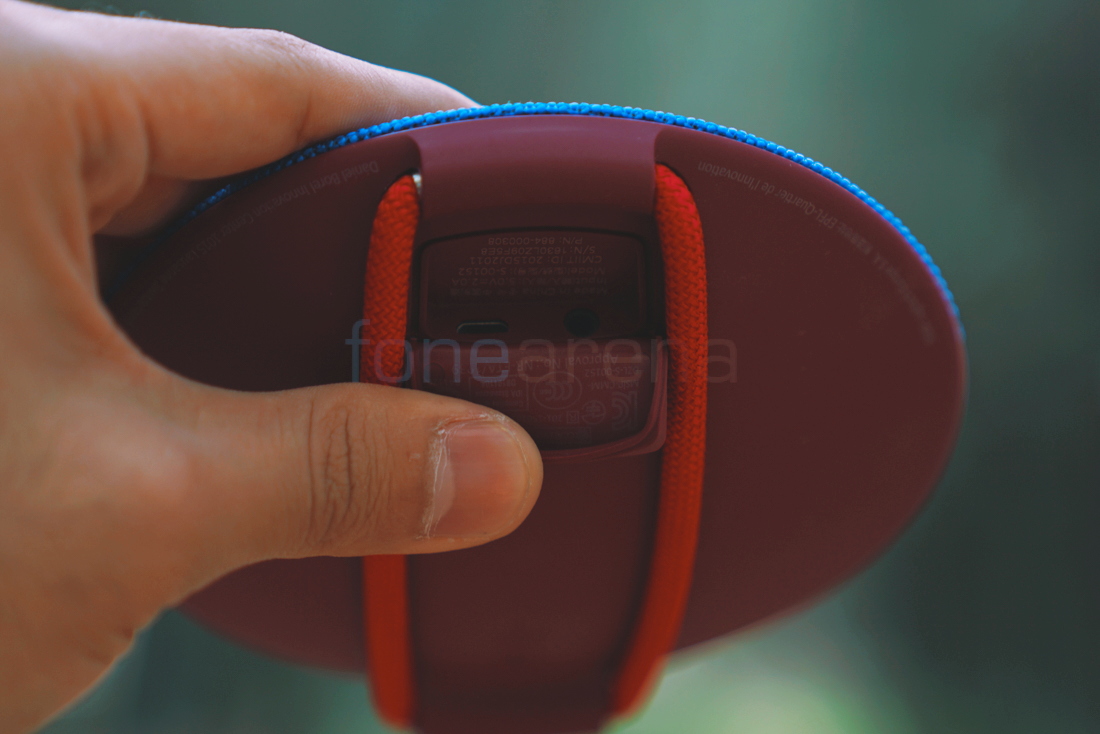 The UE Roll 2 is a great speaker for the price of Rs 8495. However, if you already have the original UE Roll 360, I wouldn't consider upgrading to this. But if you are someone who is on the lookout for a good bluetooth speaker that is also waterproof then this is probably the best of the best. You can get the speaker from Amazon.
Pros
Trendy and Rugged Waterproof Design
Great Audio Quality
Loud Volume Output
Good Wireless Range
Cons
No Microphone and Calling Function