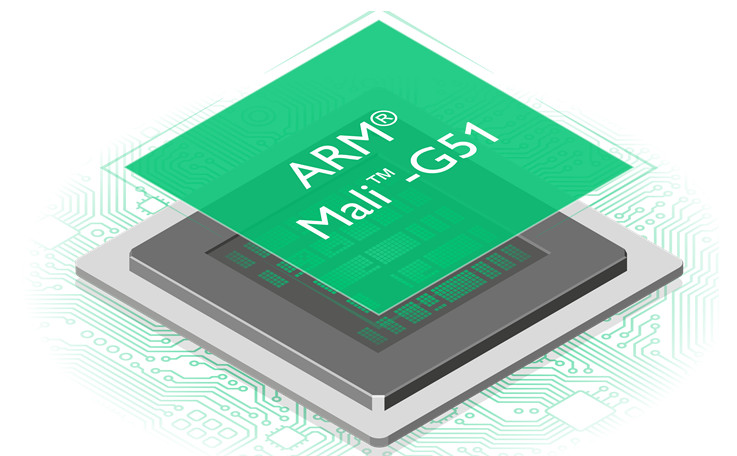 ARM has announced Mali-G51 graphics processing unit (GPU), which is the company's most area-efficient and energy-efficient GPU to date, and the Mali-V61 video processing unit (VPU) that promises stunning, real-time 4K120 video performance with impressive efficiency and scalability.
Mali-G51 is also ARM's smallest and most efficient Vulkan-enabled GPU for screen resolutions up to 4K. It promises up to 60% more performance per mm2 and is up to 60% more energy-efficient than Mali-T830 GPU.
"Both the Mali-V61 VPU and the Mali-G51 GPU are designed to seamlessly interact as part of the wider Mali Multimedia Suite and ARM Cortex-A processors," said the company.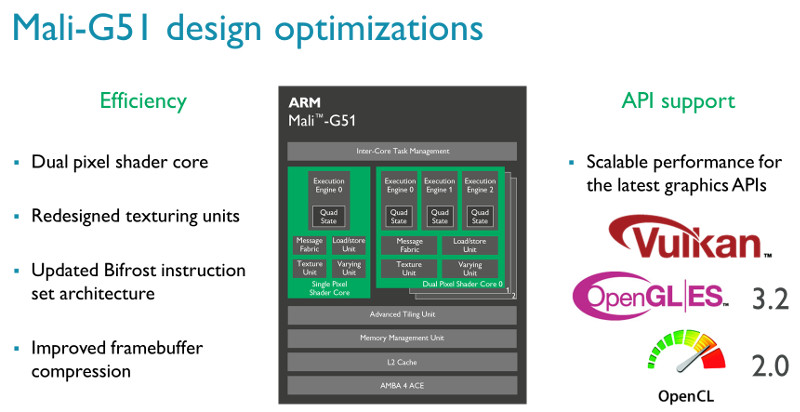 Highlights of ARM Mali-G51 GPU
Built on new Bifrost architectur
Up to 60% more energy efficiency and 60% more performance density than Mali-T830
30% smaller, the smallest Mali GPU capable of powering 1080p to 4K smartphones
Designed to support exciting premium use cases like virtual spaces and augmented reality
ARM Frame Buffer Compression (AFBC) 1.2. optimizations include improved GPU performance in bandwidth limited scenarios as well as improved display processor performance for rotation use cases.
New dual-pixel shader core implemented to double texel and pixel rates and can be used asymmetrically with a uni-pixel shader core in order to access even further configurability and versatility.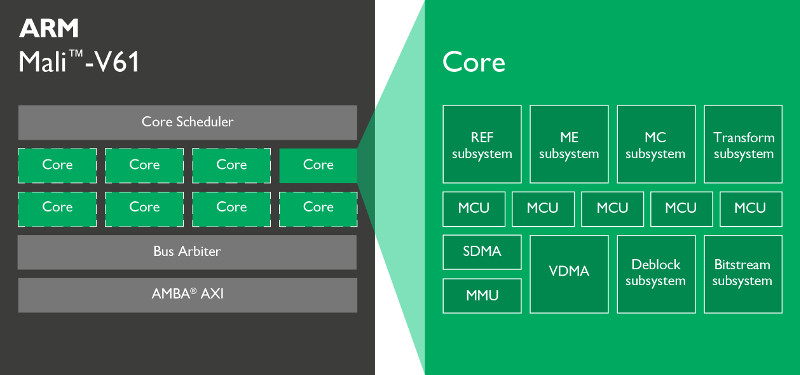 Highlights of ARM Mali-V64 VPU
Flexible encode & decode of multiple streams
High quality HEVC encode and VP9 encode/decode
Scalable across all levels of mobile and home multimedia solutions
Provides the simplest and easiest way to support VP9-ready, 4K media, whilst maintaining ARM's low power, low latency and small area heritage
The ARM Mali-V61 and Mali-G51 are available to license now. Mali-G51 GPU is expected to be seen in mobile devices in 2018.