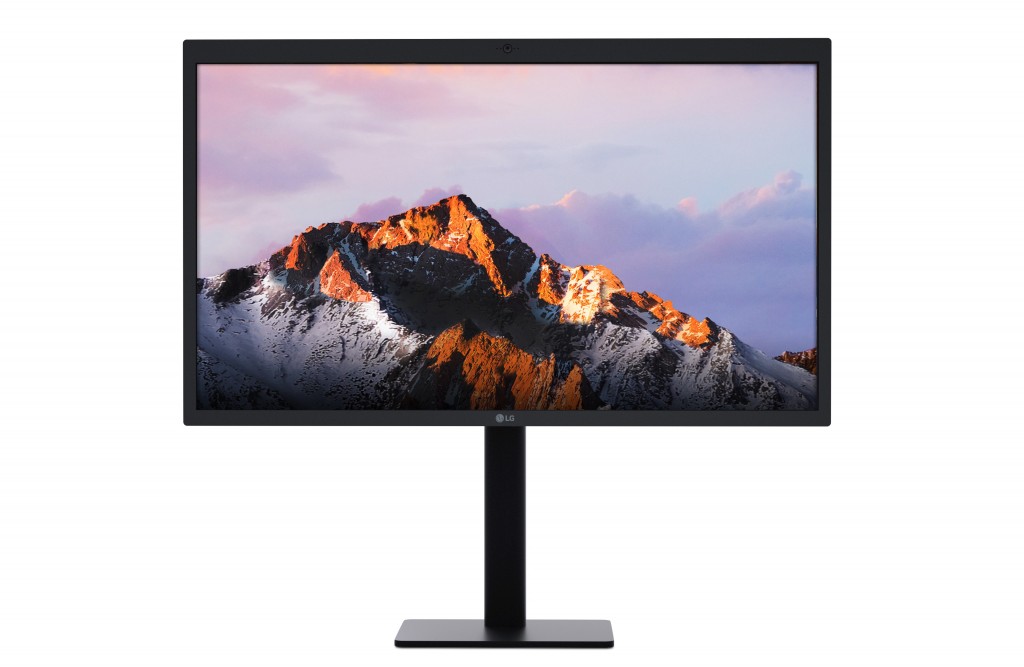 LG has announced two new UltraFine 27-inch 5K display and its 21.5-inch 4K display that are designed specifically to integrate seamlessly with the newest MacBook and MacBook Pro models. 
The 27-inch UltraFine 5K (5120 x 2880) display with 218ppi features Thunderbolt 3 which allows receive and transfer of 5K video, audio and data from the new MacBook Pro while simultaneously charging. It sports three downstream USB Type-C ports for additional connectivity and power with compatible accessories. The display comes with seamless macOS integration enables brightness and volume control like built-in display without the need for physical buttons on the display. It has a front-facing camera and microphone for FaceTime. Also present are speakers enhanced by LG's Rich Bass.
The 21.5-inch 4k (4096 x 2304) display with 219ppi also supports the new MacBook Pro. It covers 99 percent of the P3 spectrum with vibrant brightness levels and an IPS panel capable of providing more uniform color expression. The display features USB Type-C connectivity for video, data and power over a single cable and macOS integration for display control, the LG UltraFine 4K display offers three downstream USB Type-C slots, a high-quality Rich Bass Speaker and an adjustable stand for enhanced ergonomics.
Brian Kwon, president of LG Home Entertainment Company said,
We are excited to be introducing two highly advanced displays capable of meeting the needs of even the most demanding Mac users. Not only do these UltraFine displays offer stunning picture quality, they will usher in a new age of connectivity, helping creative users achieve optimal efficiency in their homes, studios or offices.
The LG 21.5-inch UltraFine 4K display is priced at $699.95 and will be available starting in November in the US. The LG 27-inch UltraFine 5K model is priced at $1299.95 and will be available in early December.