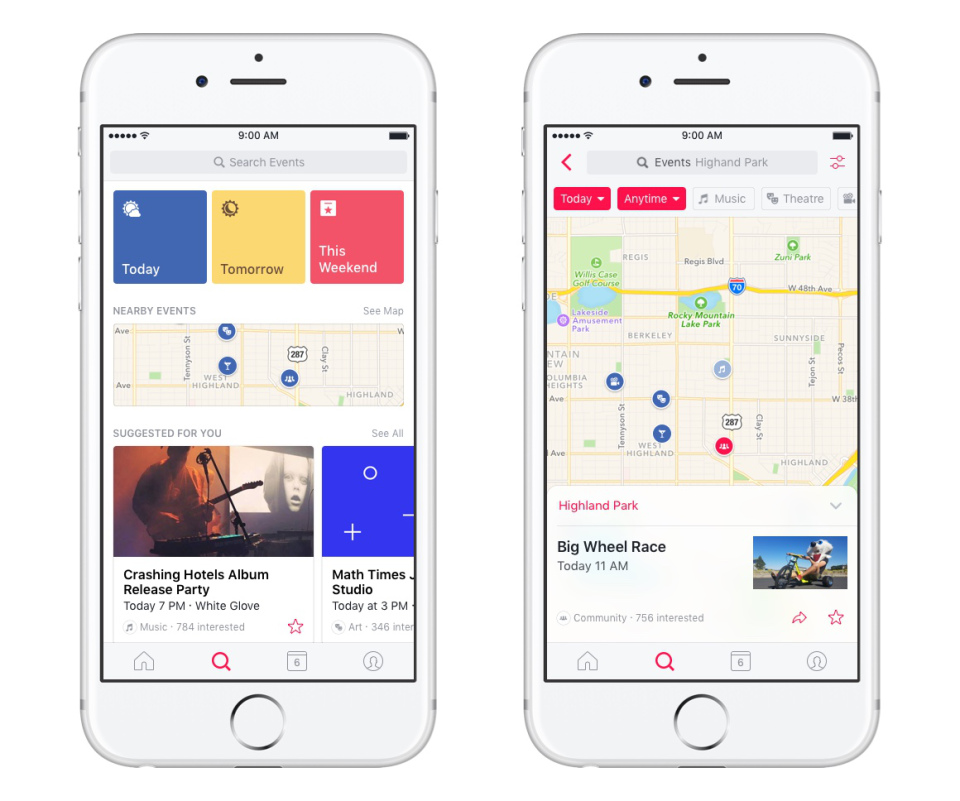 Facebook has released a new 'Events from Facebook' app for users to discover nearby events through a streamlined channel.
The Events from Facebook app curates all the events shared by your friends or anyone on Facebook, so that you can quickly catch up on new events your friends are interested in, recently-announced events by the Pages you like, and updates from events you're already connected to. Moreover, users will be able to browse event recommendations based on time, location and their interests.
So, the app essentially suggests events based on their current location or it can be explored for a specific place through an interactive map. Lastly, the Events app lets you keep track of all of your upcoming events in the calendar.
The actions you take on events in the app will also be visible and available on Facebook. This way, your friends can see what you're interested in and what events you've shared with them, even if they don't have the app.
The Events from Facebook app is available in the App Store for iPhone users in the U.S., and Facebook will soon release the app for Android as well.