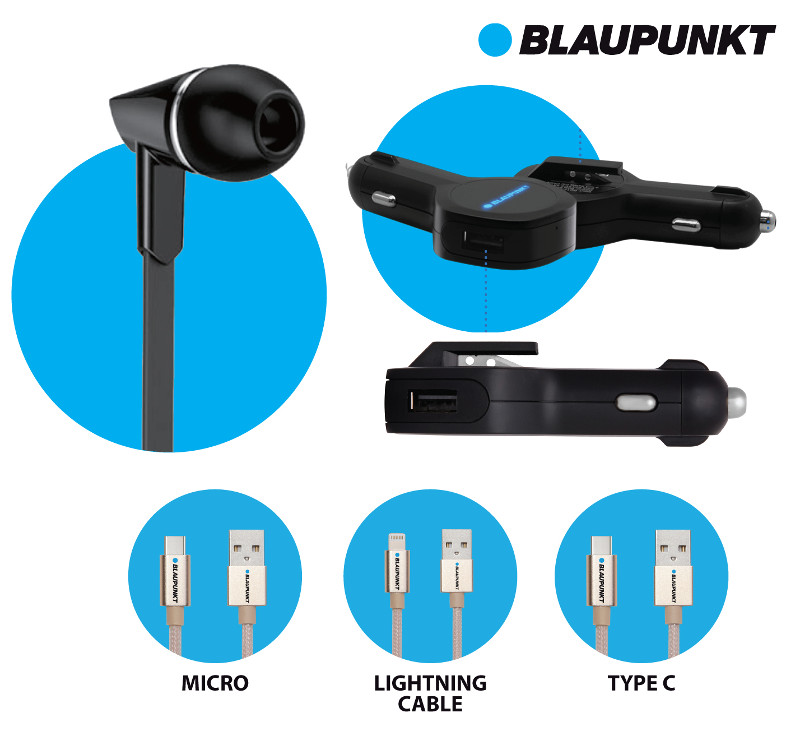 Blaupunkt, the popular Germany-based consumer lifestyle and technology brand has announced its entry into the mobile phone accessories segment with the launch of their accessories in India. It has partnered with Delhi-based Vidur and Co. for distribution of these products in India and SAARC countries through an exclusive brand licensing agreement.
These categories included wired earphones and headphones, Bluetooth earphones, wired headphones, power banks, data and charging cables, car chargers, wall-mount chargers and wireless charging dock.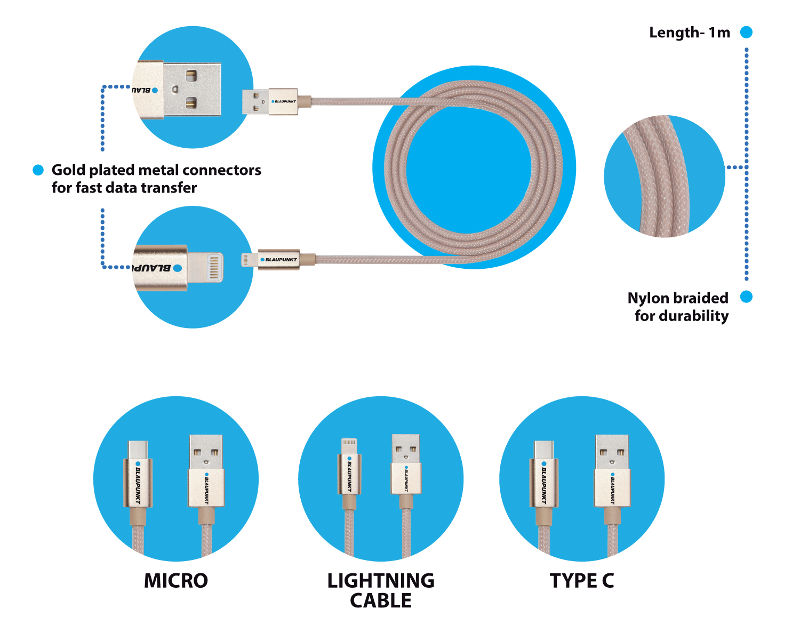 Blaupunkt USB charging cables (6 variants) are Apple certified and they have been certified by International certification bodies (UL and RoHS Compliance Certified). They ensure a tangle free experience with 1M braided cable. Some high-end cables have special Zinc Alloy connectors. These include micro USB to USB 2.0 cables, Apple certified Lightning to USB 2.0 cables and USB Type-C to USB 2.0 cables.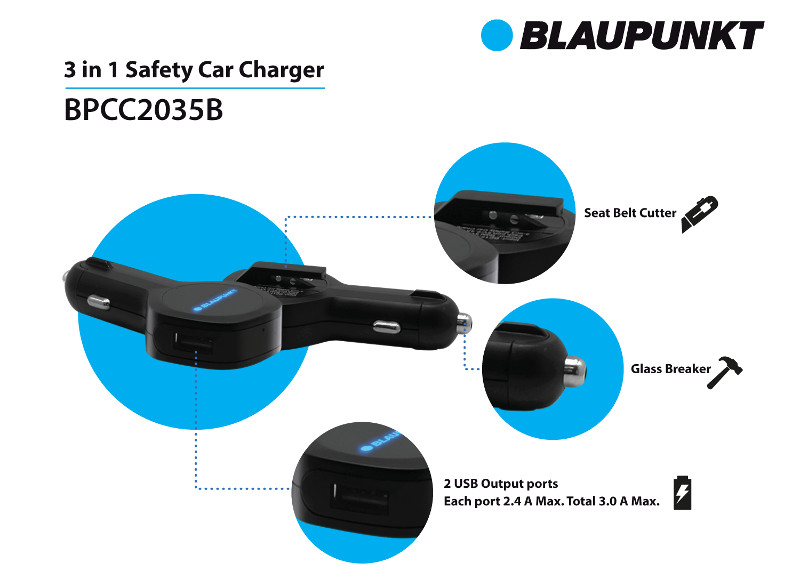 Blaupunkt Car Chargers have an internationally patented design and they can sense the current requirement of device and whether battery is full or not, and thereby regulate the charging. They can also double up as life-saving devices in emergency situations – Can be used to cut seat belts or to break the windshields. The chargers have been certified by International certification bodies. These have dual USB ports with 2.4A output in each.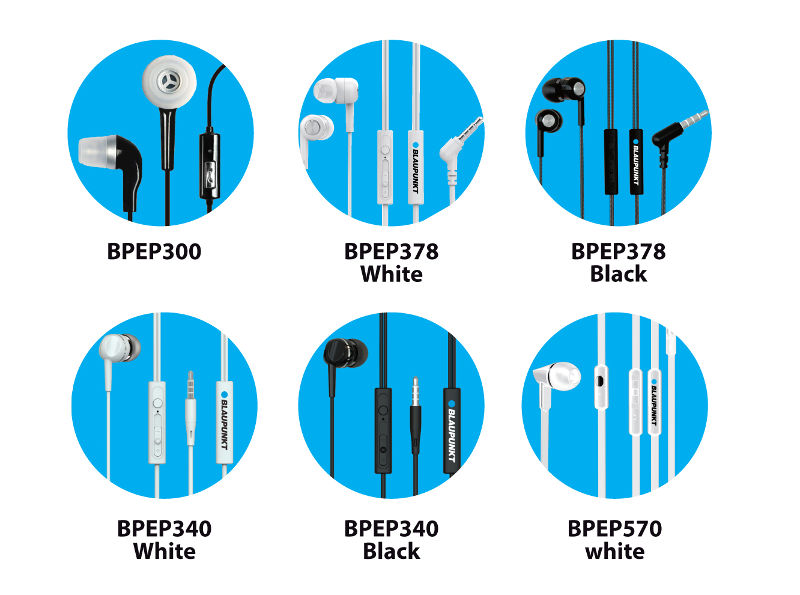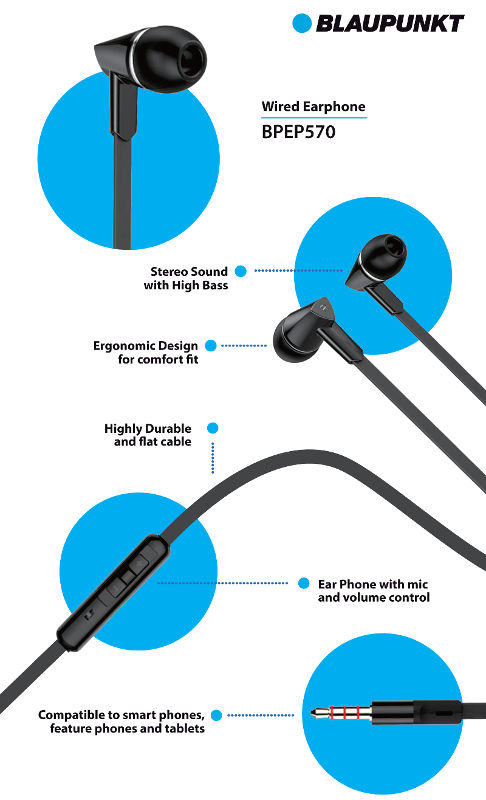 Blaupunkt earphone range comes in multiple colors and many variants. These have tangle-free cables. Some of the earphones use special duress-resistant wires, which significantly increases their life and brings down the wear and tear.
Blaupunkt earphones – Priced between Rs. 299 and Rs. 599
Blaupunkt cables – Priced between Rs. 249 and Rs. 849
Blaupunkt car chargers – Priced between Rs. 399 and Rs. 599
Most of these accessories like car chargers and earphones are already available across India, including online retailers like Amazon.in.
It plans to launch smart phones, smart watches and phablets in the Indian and the SAARC markets –Afghanistan, Bangladesh, Bhutan, Maldives, Nepal, Pakistan and Sri Lanka in the future. Blaupunkt said that it is the first mobile phone accessories brand to operate a dedicated after-sales customer service centre in India.
Commenting on the launch, Andrzej Cebrat, Managing Director, GIP Development / Blaupunkt, said:
India represents one of the fastest-growing mobile phone markets in the world today, having crossed a milestone of 1 billion mobile users this year. Beyond the numbers, Indian smartphone consumers are spending never-before time with their smartphones, fuelling demand for mobile accessories such as power supplies, earphones and data cables. We are excited to be present in this dynamic market. After the launch in India we are looking at entering other SAARC markets in the smart phones, smartwatches and phablets categories through our partnership with Vidur & Co.