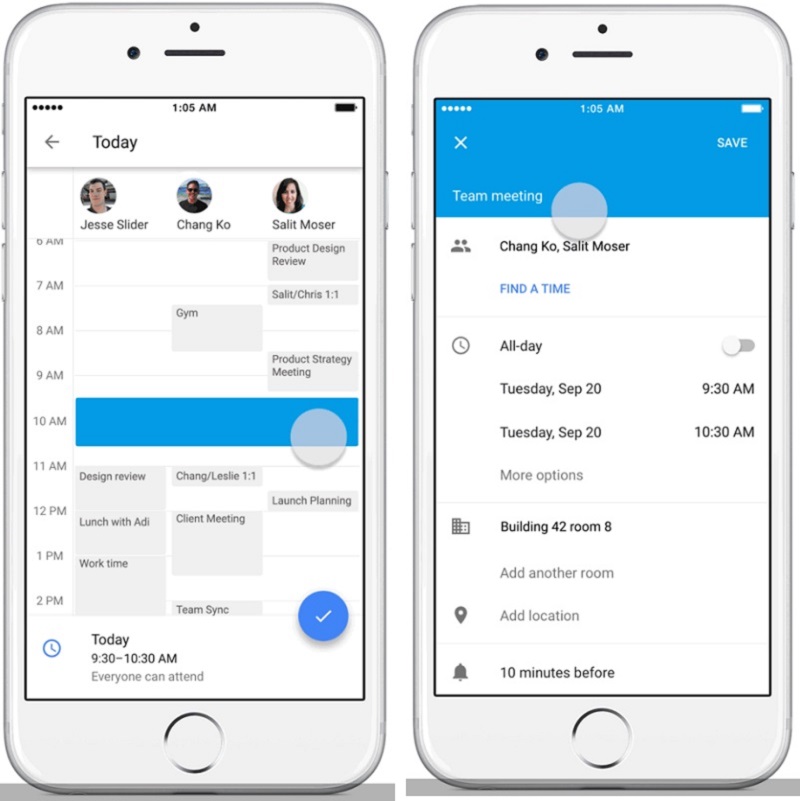 Google has re-branded Apps for Works as G Suite which will comprise of Calendar, Drive, Docs, Hangouts, Gmail, Maps for Work, Search for Work, Sheets and Slides.
The latest revamp comes 10 years after the launch of Google Apps for Work. As a result of the revamp, Google has announced new features for Drive, Sheets, Docs, Calendar, Docs and Slides. First up, Drive is getting a new Quick Access feature for Android will surface important files upfront at your fingertips. With the help of machine learning, the app will analyze your interaction with your co-workers, your recurring meetings, and activity in Drive. Google claims that Quick Access saves about 50% of the time an employee would usually spend finding a file. The Google Calendar is also getting updated with machine learning feature to make it easier to schedule meetings. The app will help you easily find a time when invitees are free, and it also suggests available rooms based on your previous bookings. And, when the list of invitees grows long and no times are available, Calendar will suggest times across the group where the conflicts are easiest to resolve, such as recurring 1:1 meetings.
Moving on, Explore in Google Sheets will now use Natural Language Processing to translate your question into a formula and offer an instant answer. Google is adding Explore in Docs with Machine learning that will automatically recommend related topics to learn about, images to insert and more content to discover. You can even use Explore in Docs to find a related document from Drive which saved the switching time between apps. In case of Slides, the update will help you enhance your presentations at work by offering layout suggestions and it will continue to learn and improve over time with frequent use. Finally, Google has also announced many improvements to teams. The latest versions of Google Docs, Sheets, and Slides will also allow you to restore deleted files.
Google has also launched Google Cloud which comprises of Google Cloud Platform, enterprise mobility, and Chromebooks. This essentially means, Google for Work, Google's Cloud Platform and the rest of the company's cloud-based services will now come under Google Cloud brand.
Diane Greene, Senior Vice President, Google Cloud said in a blog post,
Google Cloud isn't only the products. It's also how we work alongside companies, in an engineering-centric way. Because digital transformation and moving to the cloud are technical processes, we have customer engineers, customer reliability engineers, site reliability engineers, product engineers, all there to partner with our customers as they migrate, deploy and evolve. Our approach and our commitment to Google Cloud customers is simple: we're in it together.