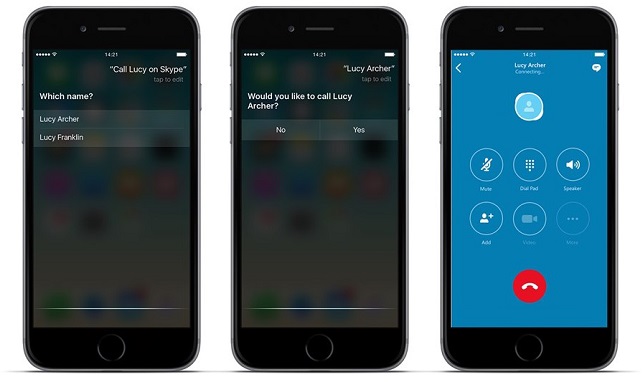 Microsoft has updated Skype app for iOS 10 with a bunch of new features and improvements. The update which bumps the app to version 6.25 gets Siri integration, support for CallKit and more.
First up, you can now make Skype calls using Siri on your iOS 10 powered iPhone and iPad thanks to iOS 10 and SiriKit. You will have to simply say the name of the person you want to call and Siri after asking for confirmation will make the call. It must be noted that the Skype contact information must be saved in your iOS device. Skype said it will extend this SiriKit functionality to Skype for Business iOS apps in October.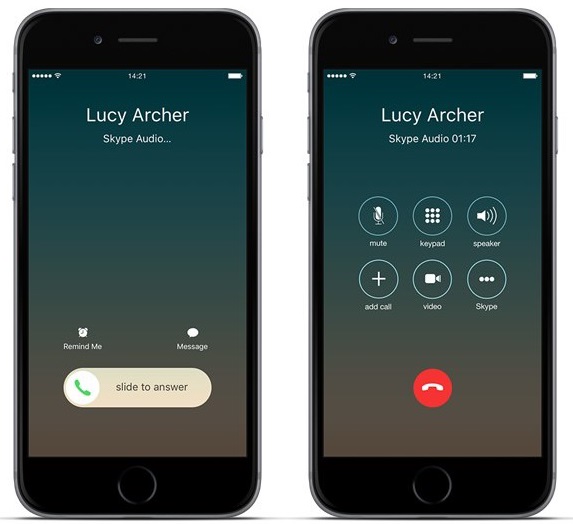 The update also brings CallKit support to Skype for iOS 10. Now incoming Skype calls will show up just like regular calls on your lock screen and easily allow you to switch between, or answer, Skype and regular calls. Similar to the SiriKit, CallKit functionality is coming to its Skype for Business iOS apps in October. Finally, you can now store your Skype contacts right in your iOS device which makes it easier to initiate a Skype video call, audio call, or even a Skype message without having to go into the app.