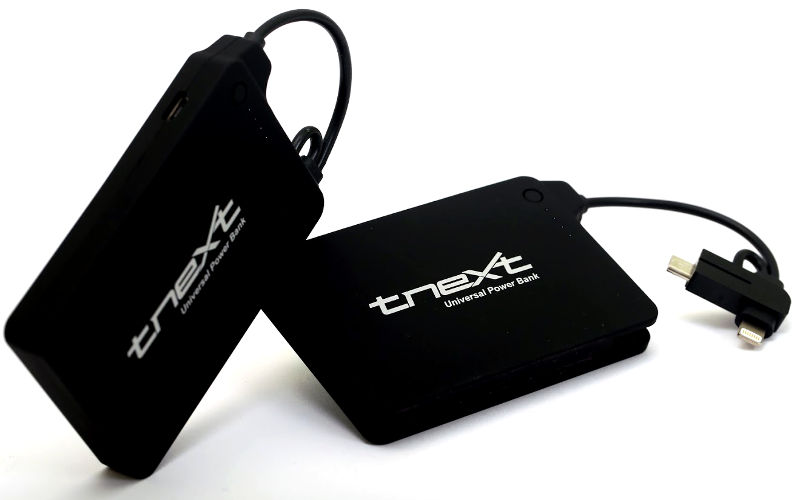 tnext, an accessories brand has launched E4000s, a 4000mAh dual connector power bank with built-in lightning cable. It is India's first BIS Certified power bank with MFi (Apple Certified) cable, said the company.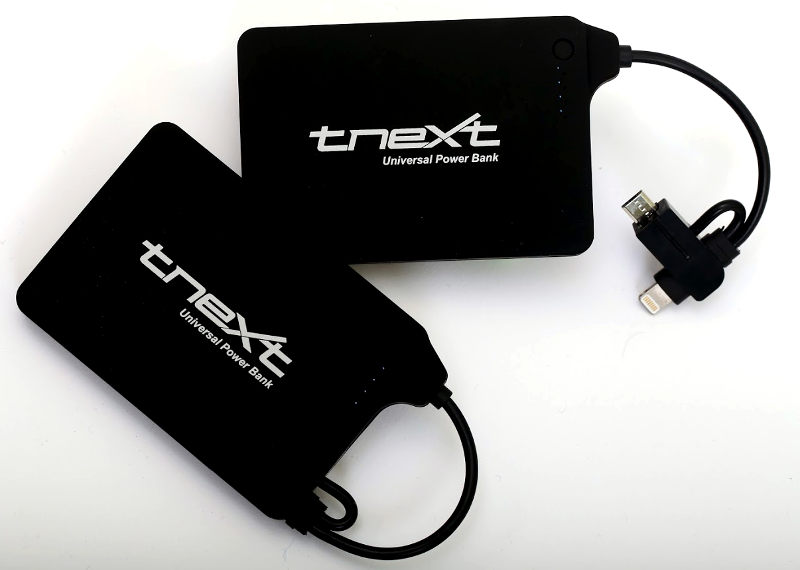 It is compatible with a wide range of Apple devices such as iPhone, iPad, iPod, micro USB enabled smartphones and accessories.  It also features battery charge level and circuit working indication by four super bright blue LEDs.
It has sleek anti-slip rubber finish, grade A Li-polymer batteries and compact design. It supports the intelligent microcomputer control technology and multi-protection circuits of over-current, overcharge, over discharge, short circuit protection for security. This monitors output current and shuts off when the current exceeds the maximum limit to protect the device being overcharged.
The tnext E4000s is priced at Rs. 2,975 (MRP) and is available from stores as well as online retailers such as Amazon. It is backed by 1-year warranty.
tnext E4000s specifications
Capacity: 4000mAh
Cell Type: Li-Polymer
Input Power: 5V/1A
Output Power: 5V/2.1A
Input Charging time: 2 to 2.5 hrs
Connectors: Lightning (MFi) + Micro USB
Dimensions: 83 x 59 x 12.5mm; Weight: 95 grams
Commenting on the launch, T Jayakumar, Director at Touchline Technologies Pvt Ltd., said:
E4000s is a perfect blend of trend as well as quality and enables users to get that extra charge at crucial times, especially in today's mobile world where we prefer to use advanced apps be it Prisma or our beloved game Pokémon Go. It features intelligent microcomputer control technology and is designed using grade A Components end to end including Li-polymer batteries to deliver that extra juice during the end of a long hike, after a long flight journey or long road trips.The long power bank cables can be sometimes can be uncomfortable or annoying while on the move. The short, built-in MFi lightning cable resolves the issue of not only carrying a cable itself but also managing the cable without tangling during charging.