Reliance Communications, recently launched Samsung Galaxy i899, the India's first CDMA Phone on Android Platform. This phone was already launched in the US, Europe and China, but India was skipped. Samsung Galaxy i899 is finally available in India with a price tag of Rs.19,990. This handset comes with 3.2 megapixel camera, 32GB expandable memory, 3.2 inch AMOLED screen and much more. Check out the complete specs below.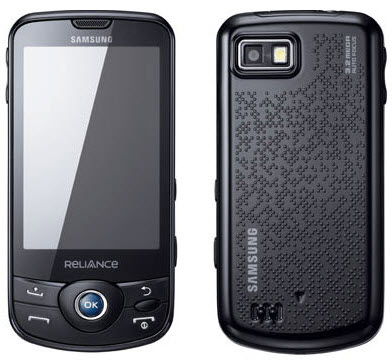 "The launch of Samsung Galaxy i899 Smartphone, is in line with our strategy to offer next-generation services with unmatched voice clarity, hi-speed wireless data network access and ultra-fast application downloads on India's largest and only nationwide CDMA mobile service to Reliance Mobile customers," said, Vrajesh Shelat, head of handset & data services, Reliance Communications.
"With this association we hope to target a large consumer base of Reliance Mobile subscribers by offering them the feature rich Galaxy i899, India's first CDMA Android Phone. Applications from the Android Market can be easily downloaded and installed on to the Galaxy i899 very fast, thereby opening up an entirely new world of applications for the mobile phone users , which they can further customize as per their preferences," said, Mr.Ranjit Yadav, director, Mobile and IT, Samsung Electronics.
Samsung Galaxy i899 Specs

:
3.2 inch AMOLED touchscreen display
320 x 480 pixel resolution
Google's Android OS
800MHz processor
3.2 megapixel camera with LED flash
DivX support
GPS
Bluetooth
Wi-Fi
Reliance Netconnect
Push and Pull mail service
3-Way Call Conference
230MB internal memory
32GB expandable memory
Up to 6.7 hours talk-time
Up to 588 hours standby time
1440 mAh battery
Prepaid users will get upto 10GB of free data usage on Reliance Netconnect Broadband+ for 1 month and postpaid users will get free data usage of 15GB over a period of 2 months.