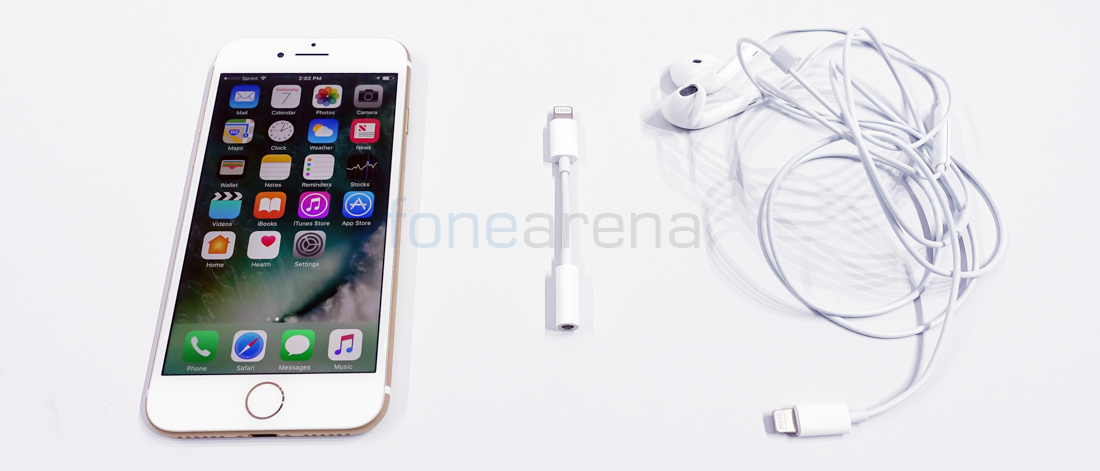 Apple just introduced their best iPhone yet and this time around, its a massive upgrade over their previous generation not just in terms of what's on the outside but also what's on the inside. We've prepared a photo gallery of the Apple iPhone 7 and 7 Plus for your viewing pleasure.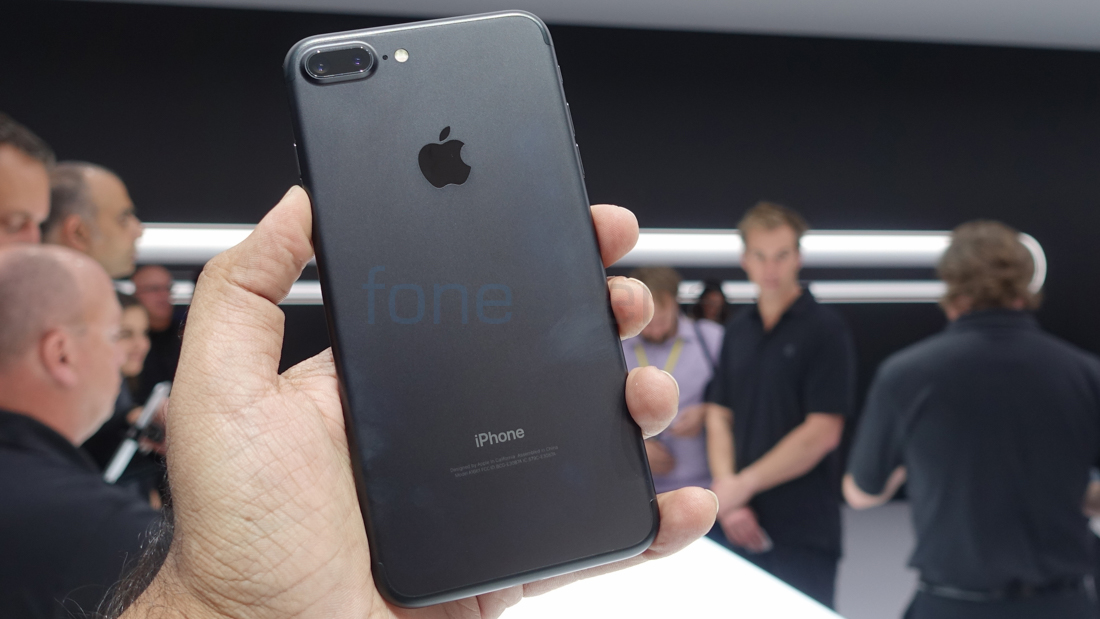 The Apple iPhone 7  and 7 Plus come with redesigned antenna lines at the back that look more clean and minimal.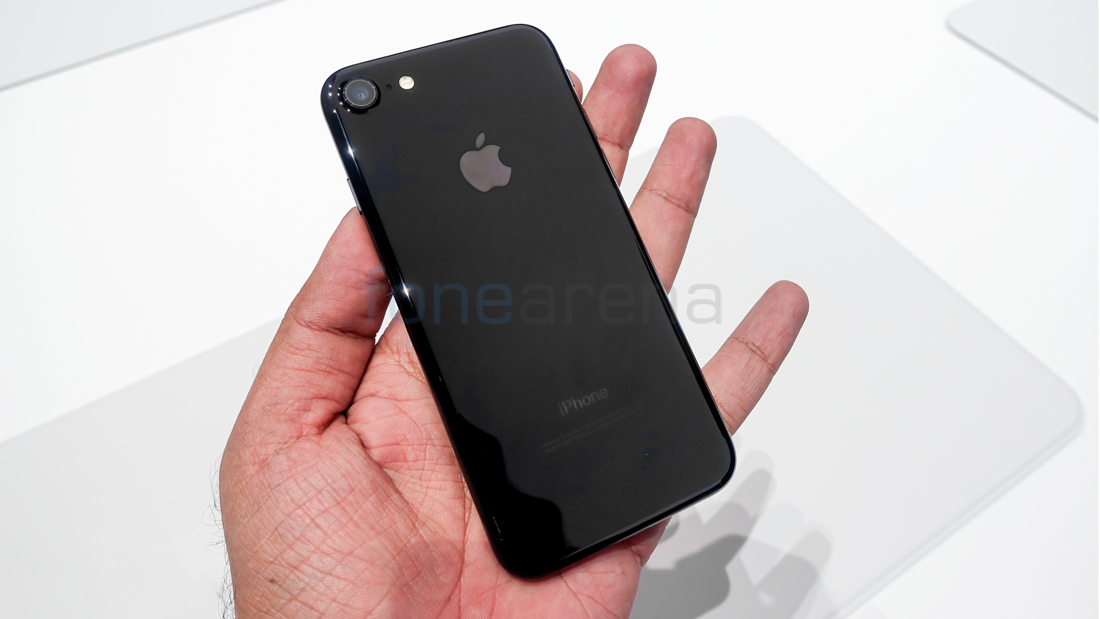 This time around, users get 5 colour variants to choose from. The Space Grey model has been eliminated and two new Black colours have been introduced in its place. Firstly, you have a Black variant which has a soft touch matte finish just like the other Gold, Rose Gold and Silver variants. You also get a new colour variant called Jet Black that has a beautiful high gloss piano black finish.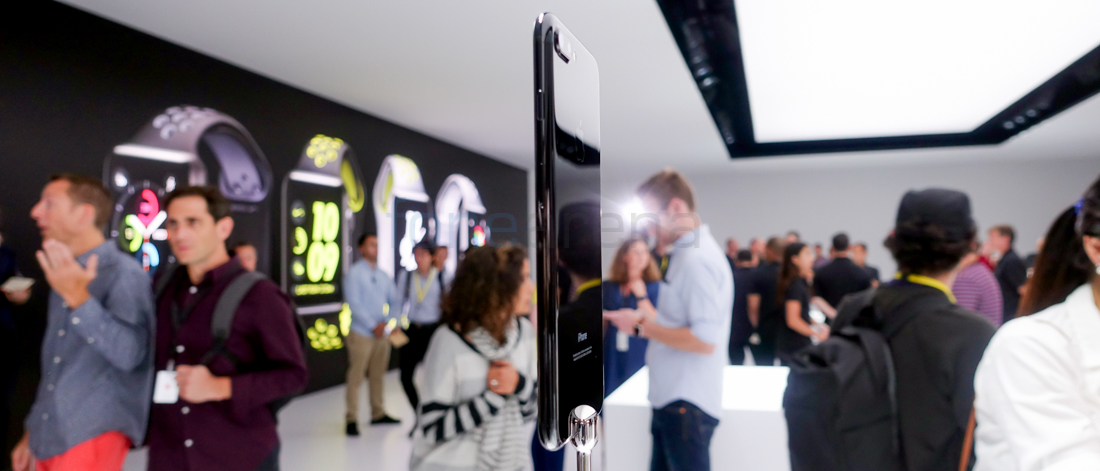 The antenna lines are particularly hard to see on the Jet Black variant. The iPhone 7 has a single 12 Megapixel camera lens at the back with OIS and f1.8 aperture.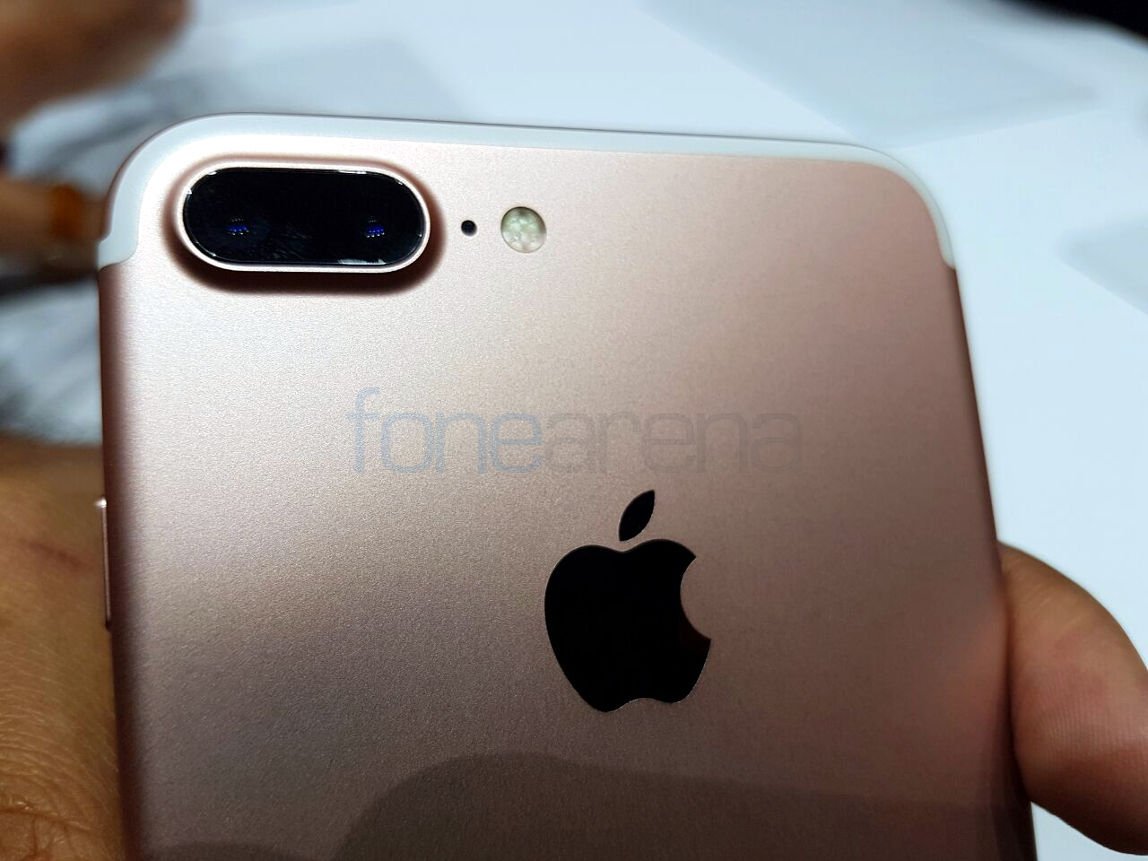 The 7 Plus on the other hand has 2 12 Megapixel sensors at the back. One with a wide angle lens and f2.4 aperture and the other with a 56mm telephoto lens and f1.8 aperture.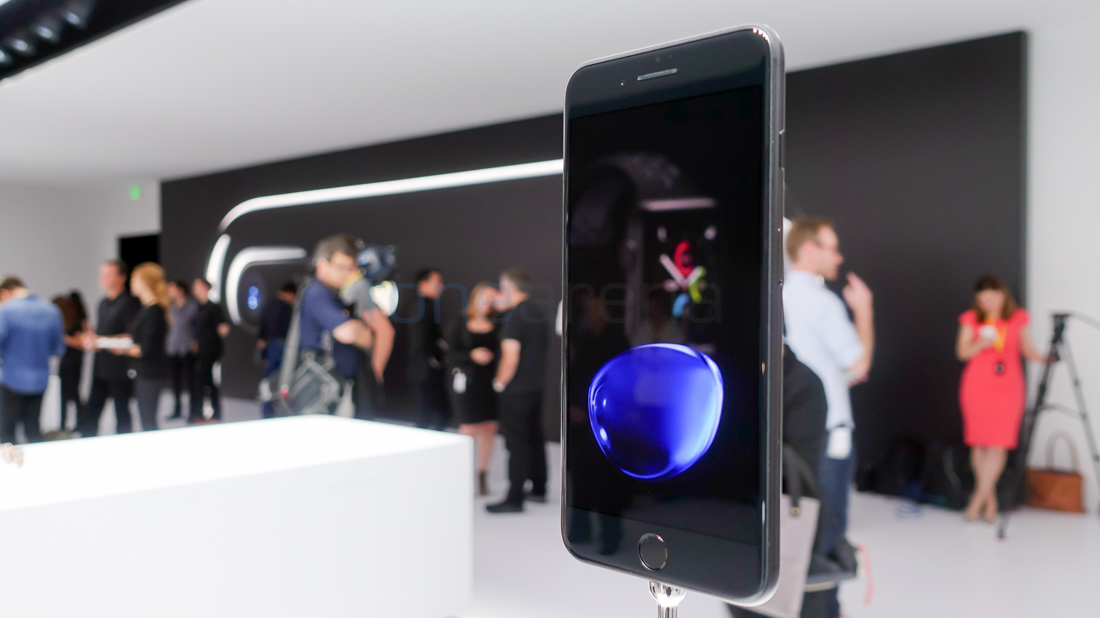 The iPhone 7 has a 4.7″ screen while the iPhone 7 Plus has a larger 5.5″ screen. This time around, the home button is a force touch enabled key with a Taptic feedback engine that allows for much faster speeds and higher accuracy.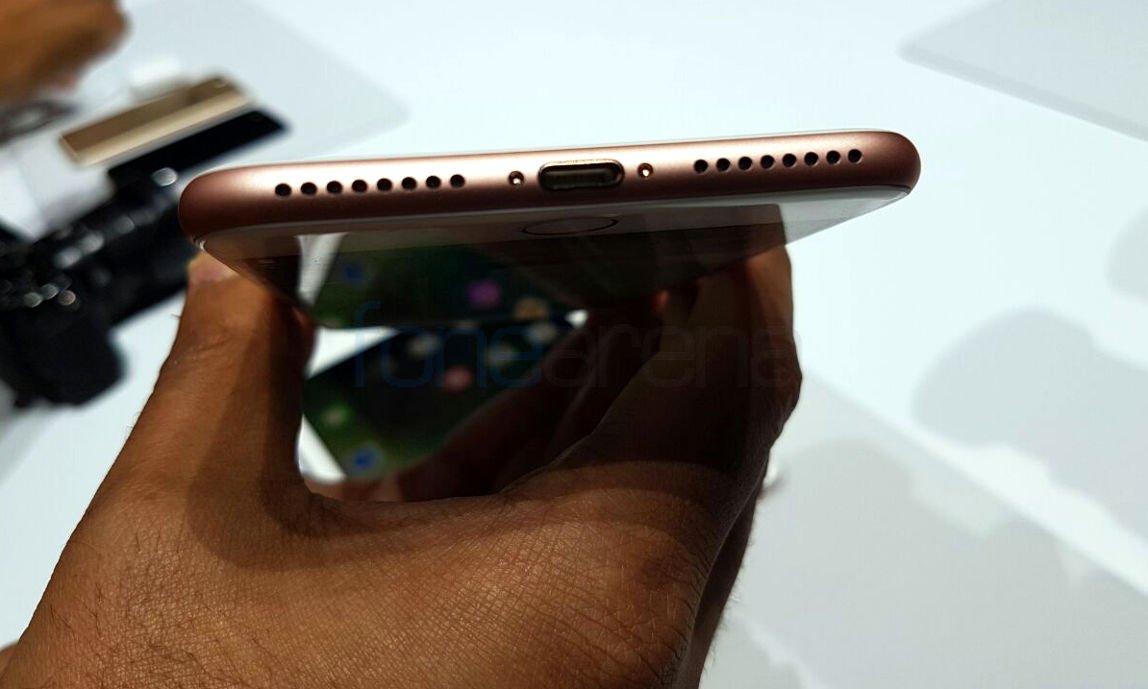 The 3.5mm audio jack is now gone but makes its way for the Lightning connector to serve as an audio jack. You also get stereo speakers for the first time on an iPhone for a superior acoustic experience.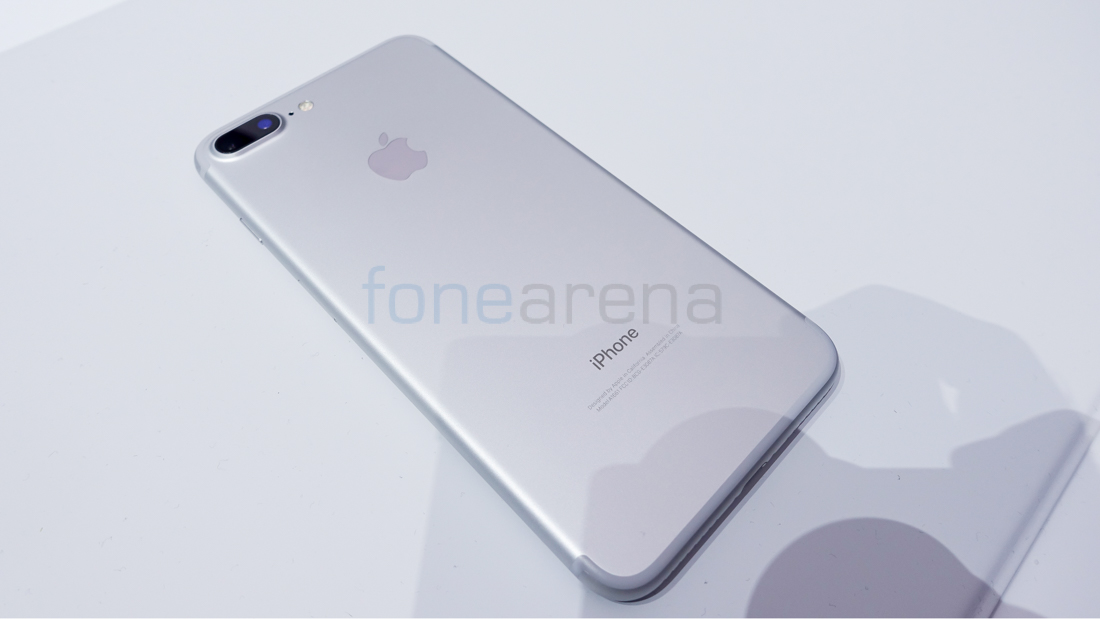 Under the hood is a new Apple A10 Fusion Quad-Core chipset along with a 6 core graphics unit. The storage options have been doubled so you get 32GB, 128GB and 256GB variants. The Jet Black variant is available only on the 128GB and 256GB variants of the iPhone 7 and iPhone 7 Plus. The iPhones are also waterproof and dustproof for the first time with an IP67 rating.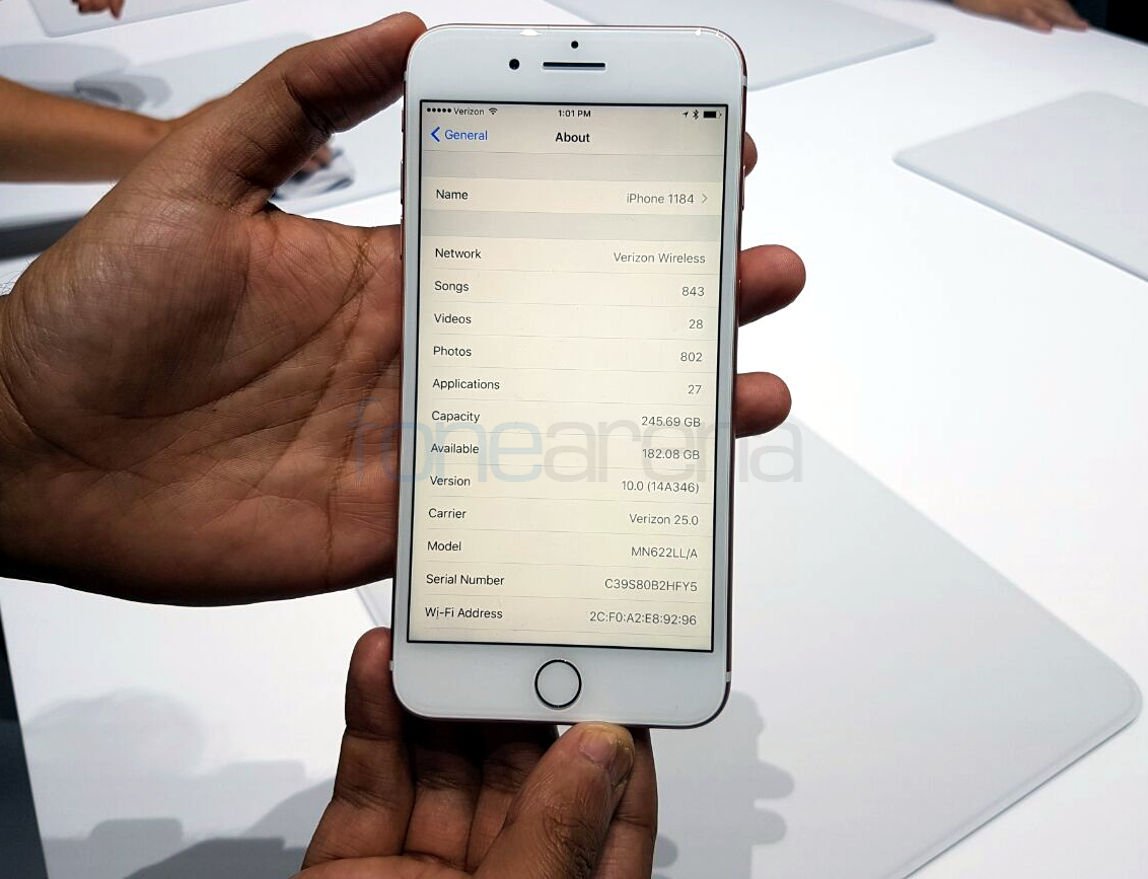 iOS 10 will be running on the iPhone 7 and 7 Plus by default from the date of launch and will be rolling out to supported handsets from September 13th onwards. For the comparison between the iPhone 7 and 7 Plus in terms of features, visit this link. You can also check out the Indian release date and pricing as well as the launch dates for the global release.