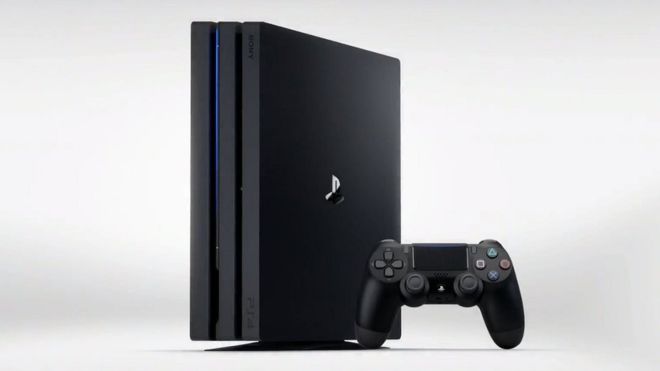 While the PlayStation 4 Slim had leaked, been unboxed and even reviewed ahead of it's launch, we finally get a look at Sony's upcoming PlayStation 4 Pro. Codenamed 'Neo', the refreshed hardware is a mid-cycle refresh that Sony insists is far from a new console. 
PS4 Pro Specifications
Main processor:  

Single-chip custom processor

CPU: x86-64 AMD "Jaguar", 8 cores




GPU: 4.20 TFLOPS, AMD Radeon ™ based graphics engine

Memory: 

GDDR5 8GB

Hard Disk: 

1TB × 1

External dimensions: 

About 295mm × 55mm × 327mm (width × height × depth)

Weight: ab

out 3.3kg

Optical drive (read-only)

BD 6-speed CAV




DVD 8 speed CAV

Input and output:


Super-Speed USB (USB 3.1 Gen1) port × 3
If you've been expecting a brand new console, prepare to be disappointed as the PS4 Pro is simply a more powerful PS4 that supports 4K output. Keeping that in mind, all PS4 games will continue to be supported here and vice-versa. While the CPU power has almost doubled to 4.20 TFLOPS, the GPU too is more powerful.
The RAM remains the same at 8GB DDR5.What's new is that depending on the game, users will be able to select the kind of graphics that they want. For eg: Rise of The Tomb Raider will let you choose between 1080p 30FPS with enhanced visuals, 1080p 60FPS as well as 4K at which the console will attempt to superscale to 4K resolutions.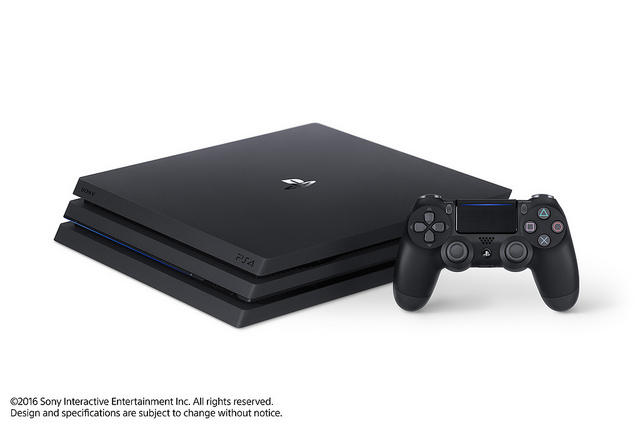 Sony claims that the console will try to reach 4K visuals and in most cases should be able to reach about 90% of that. On the other hand, you will be able to stream 4K Netflix and YouTube using the PS4 Pro. What is surprising though is the lack of UHD BluRay support. The PS4 Pro is priced at $399 and will be available starting 10th November. The PS4 Pro sits aside the PS4 Slim that will be priced at $299 and unlike the latter, the Pro model will retain Optical Out and will add a rear mounted USB port.