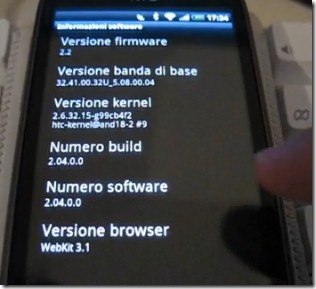 Someone has managed to get the latest version of Android running on the HTC Desire. The developer has also managed to enable 720p HD Video recording on the Camera . Watch the video demo below.
httpv://www.youtube.com/watch?v=PEF-U_eBrEQ
We are not sure if this is a port of FroYo from another Android device like the Nexus One or if it's a leak of an official HTC firmware update.
Although it seems buggy , Good news for HTC Fans and Desire users
via XDA