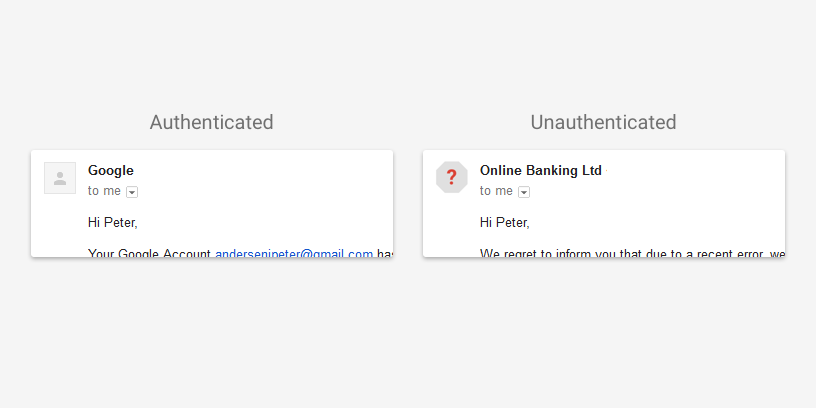 Google is rolling out a new security feature for Gmail for safer email browsing. Gmail will start receiving security warnings on Web as well as Android.
The security warnings will be sent for users who are visiting harmful websites, and for those who may have been sent a message that cannot be authenticated. Gmail will now alert you if a message that you have sent cannot be authenticated with Sender Policy Framework (SPF) or DKIM. You will see a question mark in place of the sender's profile photo, corporate logo, or avatar. This will be available for Gmail on Web and Android. Earlier in February, Gmail started warning users when they try to send or receive emails over unsecured connections.

Additionally, emails that contain links to malware or phishing sites will not load immediately in your browser. Gmail will now receive a warning message on the web. Google says these warnings are an extension of the Safe Browsing protection that was rolled out in March available to various web browsers today. The full-page warning will look like the image above.
The two security features will go live on web and Android in next week or two as per Google.