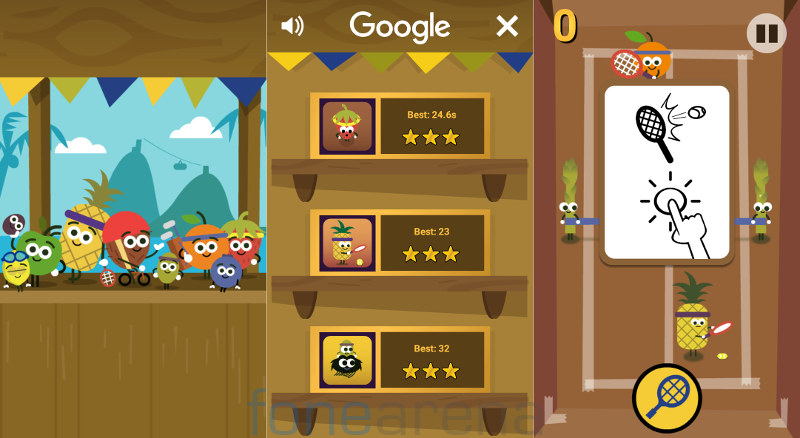 Google is joining into the zest and fervour of the ongoing 2016 Rio Olympics in its own way. The company has launched a bunch of cute Doodle Fruit Games to celebrate the Olympic kick off.
These games are available in Google's Doodle that marks the beginning of Olympics. Available on the Google app for Android and iOS, the games feature different fruits that are competing in athletic events. You have a strawberry running the tracks, a lemon hitting the swimming pool, a pineapple trying its backhand at tennis and so on. There is also a coconut on a BMX bike, an apple playing water polo, spider hurdle jumping and much more.
httpv://www.youtube.com/watch?v=0iAXasoA-PI
In order to play these games you will have tap on the Google doodle that will result into a list of games. The Google app will feature a different game each day for entire week.
Srivatsan contributed to this post