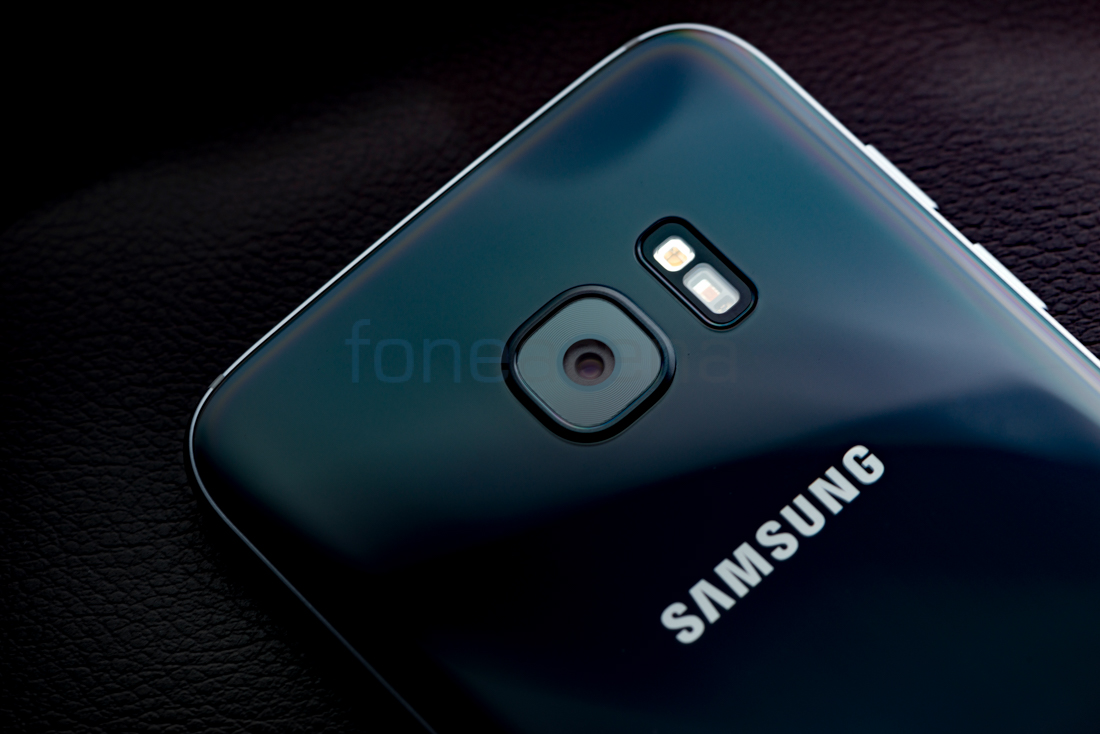 Vendors shipped a total of 343.3 million smartphones worldwide in the second quarter of 2016 (2Q16), according to preliminary results from the International Data Corporation (IDC) Worldwide Quarterly Mobile Phone Tracker.
The shipment was relatively flat, up 0.3% from 2Q15 when vendors shipped 342.4 million units. The market did show greater sequential growth as shipments were up 3.1% from 333.1 million in the first quarter of 2016. Samsung continued to top the charts with 22.4% market share with 77 million units in Q2 2016 thanks to strong Galaxy S7 and S7 Edge performance. Apple on the other hand shipped 40.4 million units in 2Q16, which marked the lowest quarterly volume in seven quarters, despite the mid-cycle introduction of the iPhone SE.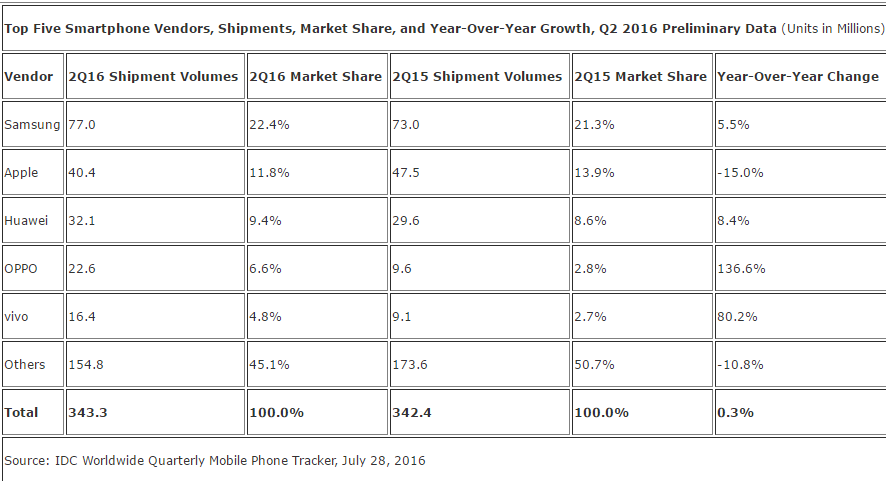 There Chinese smartphone makers – Huawei, Oppo and Vivo came in third, fourth and fifth with 9.4%, 6.6% and 4.8% respectively.
Ryan Reith, program vice president with IDC's Worldwide Quarterly Mobile Device Trackers said,
We continue to see a number of changing dynamics in the smartphone market and many vendors are readjusting their business strategy and portfolio to take advantage of these market movements. Mature markets continue the transition away from pure subsidy and over to EIP programs and Apple is beginning to put more emphasis on 'Device as a Service' to try to prevent lengthening replacement cycles. This is a growing theme we have heard more about from PCs to smartphones. Additionally, the overall China market slowdown continues to ramp up competition in other high growth markets like India, Indonesia, and Middle East. Interestingly enough, our early findings show low-end Chinese OEMs that predominantly built their business domestically in China are having success penetrating non-China markets, despite low-end competition from local brands already in place.
Anthony Scarsella, research manager, Mobile Phones said,
As smartphone prices continue to drop and competition escalates at the high-end, vendors will need to continue to push 'flagship-type' devices at affordable price points to encourage upgrading on a more frequent basis. Chinese brands such as Huawei, OPPO, vivo, and Xiaomi have witnessed success with this strategy by shipping premium styled devices that focus on the features that matter most to consumers, such as imaging, sound quality, and design.