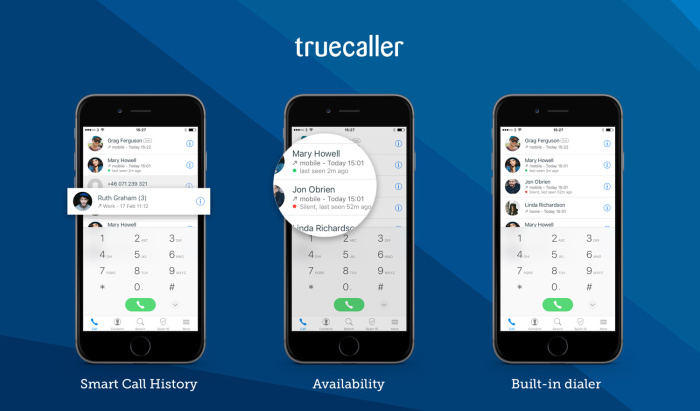 Truecaller has announced new features for iPhone app such as Smart Call History, built-in dialer and more. All these features were already available Android app. 
New features in Truecaller for iPhone:
Built-in dialer allows you to make all your calls directly with Truecaller.
Smart Call History replaces unknown numbers with real names and faces in your call history, even for numbers that are not saved in your contacts.
Availability shows you if your friends are free to talk before you call. Now you'll never get a busy signal or interrupt someone again
Use T9 search to find friends quickly
New design and app icon to help you use Truecaller to replace your dialer.
Along with the aforementioned features, Truecaller will get a new CallKit functionality with the release of iOS 10 that will apparently allow Truecaller to work even more seamlessly with iPhone. In May, Truecaller added Caller ID support for iPhone app.