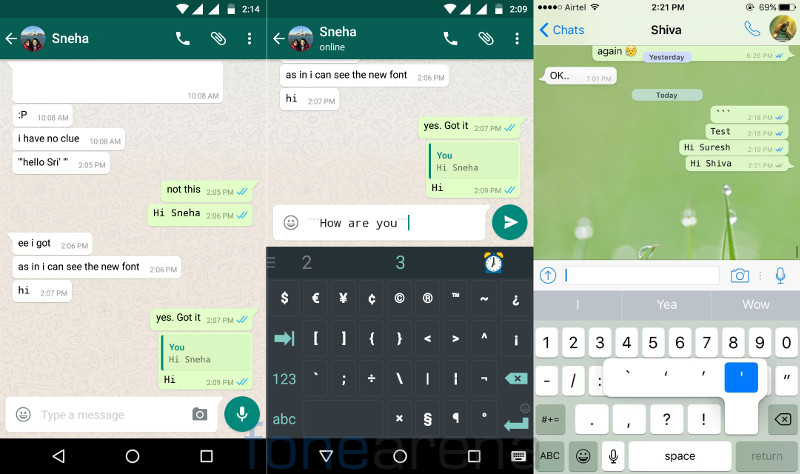 WhatsApp beta for Android and iOS has received a new font in latest update. The popular instant messaging app is getting a new font that is dubbed as FixedSys.
The FixedSys is coming to WhatsApp beta v 2.16.179. In order to use this font, you will have to use " ` " before and after the text. The ` symbol has to be used three times before and after the text to get the font. This font will make the text appear expanded and the letters will have a space between them.
WhatsApp does offer other formatting options on its platform like bold, italics and striking a text. In order to try these changes, you can sign up for WhatsApp Beta program.
Srivatsan contributed to this post.