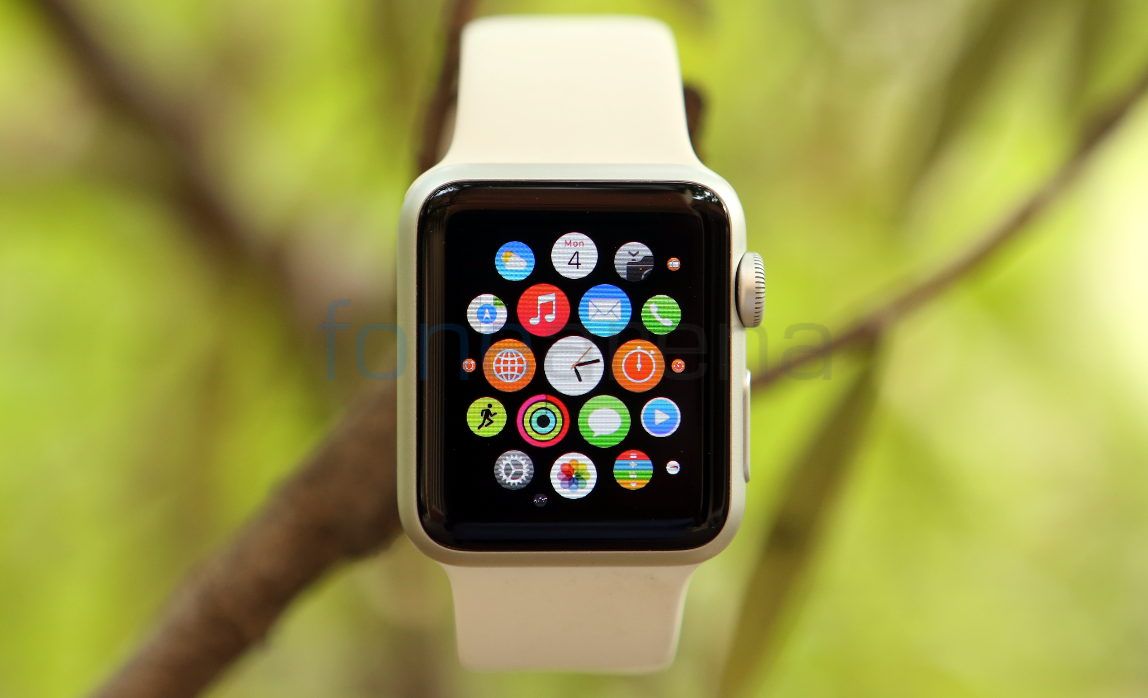 Apple has been ranked highest among manufacturers of smartwatches, and Samsung among manufacturers of fitness bands, according to the J.D. Power 2016 Fitness Band Device Satisfaction Report and J.D. Power 2016 Smartwatch Device Satisfaction Report.

The reports measure overall satisfaction with smartwatches among customers who purchased a smartwatch device within the past 12 months and satisfaction with fitness band trackers among customers who purchased a fitness band device within the past 12 months. Each report examines satisfaction across 11 factors. The survey was completed by 2,696 customers.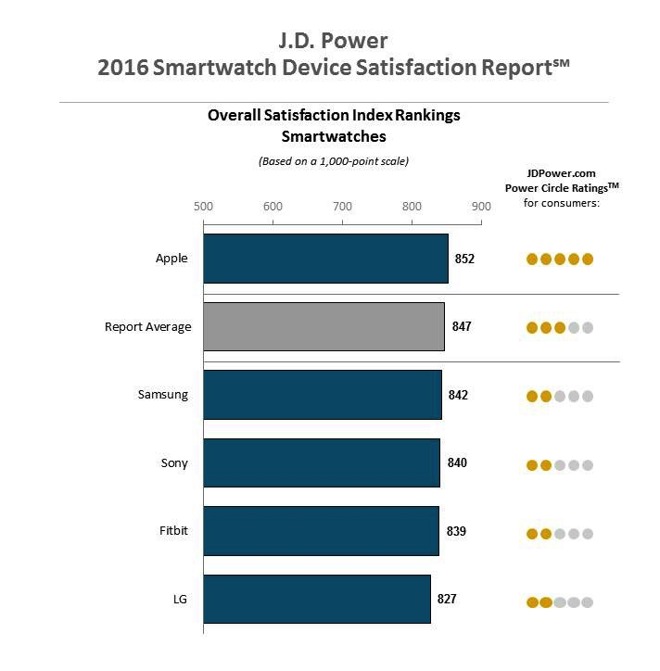 The J D Power Survey measures customer satisfaction for smartwatches in order of importance, they were: ease of use; comfort; battery life; phone features; price; strength/durability; display size; styling/appearance; reliability; apps available; and customer service. In case of fitness bands,  the factors included: reliability; strength/durability; ease of use; battery life; price; variety of features; comfort; styling and appearance; display size; apps available; and customer service.
Apple Watch came out on top with a score of 852 out of a possible total of 1000. Samsung trailed behind Apple, scoring 842 points for its broad lineup of fitness bands. Sony, Fitbit and LG came in third, fourth and fifth with 840, 839 and 827 points respectively.
Kirk Parsons, senior director and telecom, media & technology practice leader at J.D. Power said,
Both the wearable fitness tracking device and smartwatch marketplaces are evolving as more and more brands are offering updated devices with new features and services. However, it is important that device manufacturers focus on offering a product that is reliable at a price that is perceived as good value based on its features. Those that do so early in the game may improve their opportunity to increase satisfaction, customer loyalty and repurchase intention.
As per the survey, 19% of smartwatch customers had issues with their devices, most common being battery charge not lasting long enough/battery not charging (29%); difficulties customizing (23%); and broken charger (22%). In case of fitness bands, Garmin came in second with 836 points.