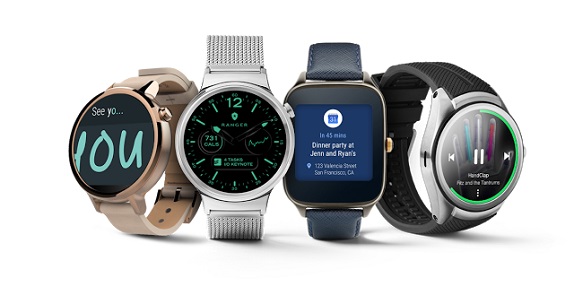 Google had announced Android Wear 2.0 with new features and design at the I/O developer conference in May. Now the company has released second developer preview of Android Wear 2.0
The second developer preview comes with new functionalities and bug fixes. First up, Google says it has introduced Platform API version number to 24 to match Android Nougat. The preview gets additional support for wearable drawer peeking, to make it easier for users to access these drawers as they scroll. Other UI improvements include automatic peek view and navigation drawer closure and showing the first action in WearableActionDrawer's peek view.
Finally, the second developer preview gets support for wrist gestures, thereby extending the functionality to third party apps. This feature was already available and allowed users to scroll through the notification stream. Google says that the new Android Wear 2.0 Developer Preview comes with an updated SDK with tools and system images and developers can test it on the LG Watch Urbane Edition LTE and the Huawei Watch.
With Android Wear 2.0, apps can now access internet directly over Bluetooth, Wi-Fi, or cellular as they don't rely on the Data Layer APIs. It  comes with a revamped UI that focuses on improved interaction.