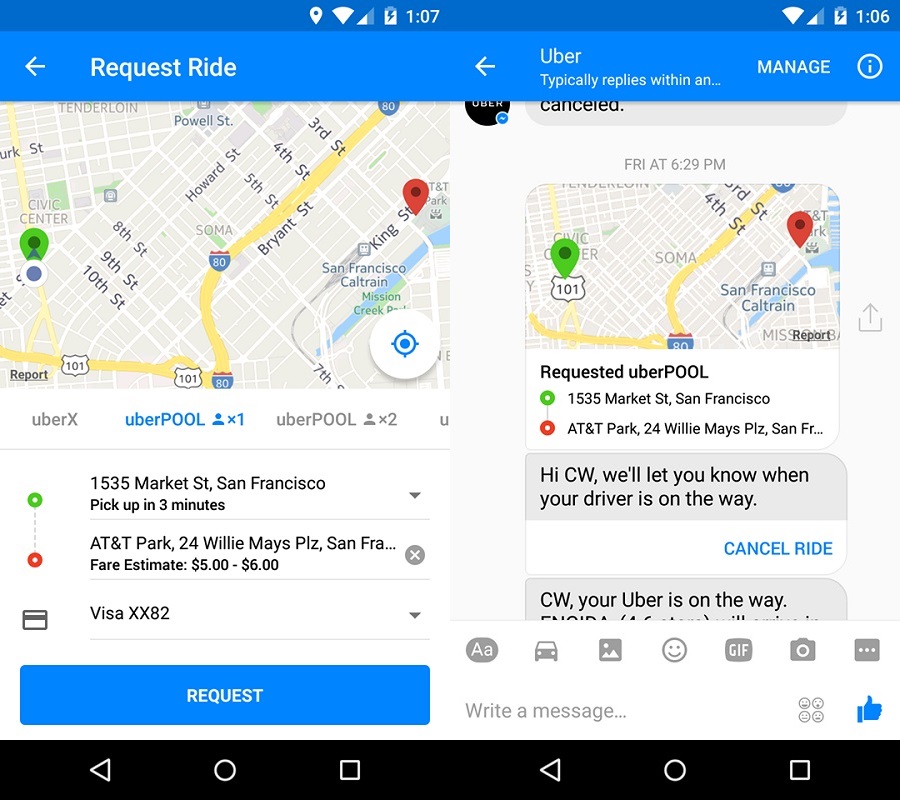 Last year in December, Facebook Messenger had introduced Uber integration. Now, the app is getting the ability to book and share uberPool.
In order to book an uberPool ride, users will have to tap the more icon (three dots) inside an open conversation. Some users may also see a car icon inside a conversation that will let you book or share a ride. You can select POOLx1 if you are requesting a ride just for yourself or POOLx2 if you need two seats for you and a friend in your UberPOOL. The uberPool integration sounds helpful as it lets you share ride information with your friends along with location information.
This feature is available on Android and iOS devices, wherever Uber is available. The uberPool feature is not available in India currently.