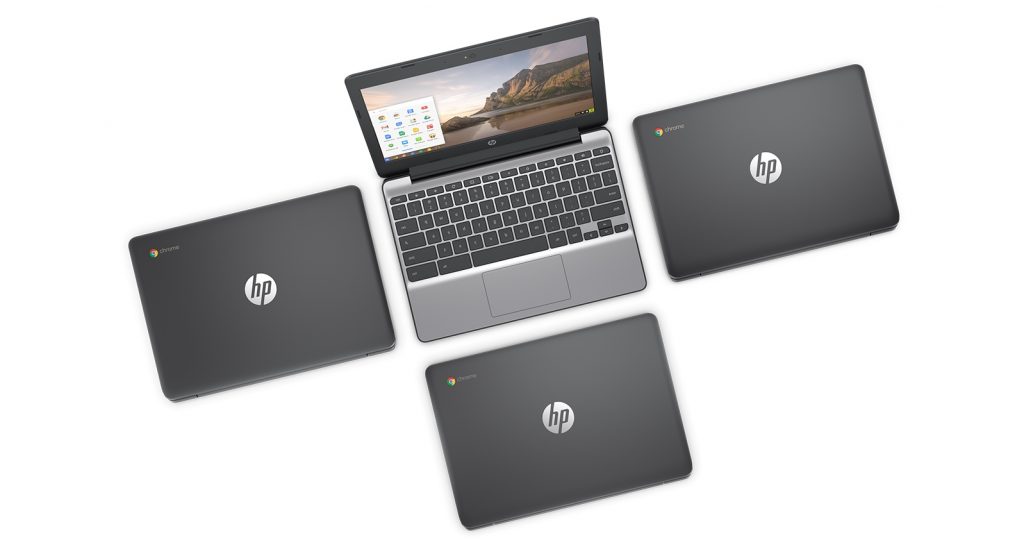 HP has announced an affordable Chromebook 11 G5 laptop that features a slimmed-down design and a narrower display bezels. It is thinner and lighter than previous generation Chromebooks.
The Chromebook 11 G5 comes in optional touch screen option for 11.6 inch display. HP claims it offers upto 12.5 hours of battery life on non-touch screen devices while upto 11 hours for touch screen ones. It is powered by an Intel Celeron N3060 processor.
The device starts at 1.1418 kg for non-touch and 1.878 kg for touch. It offers a new smooth-curve keyboard design makes it easier to wipe out dust. The Chromebook also comes in an optional HD IPS touchscreen panel protected by Corning Gorilla Glass NBT.
It comes with USB 3.1 Gen 1 port, AC plug LED, HDMI port, Micro SD card reader and webcam.
Google has already started rolling out Play Store and Android apps support for certain Chromebooks and will soon make it compatible on a large number of devices.
The HP Chromebook 11 G5 starts at $189 and will hit retail stores in October and channel partners starting in July.