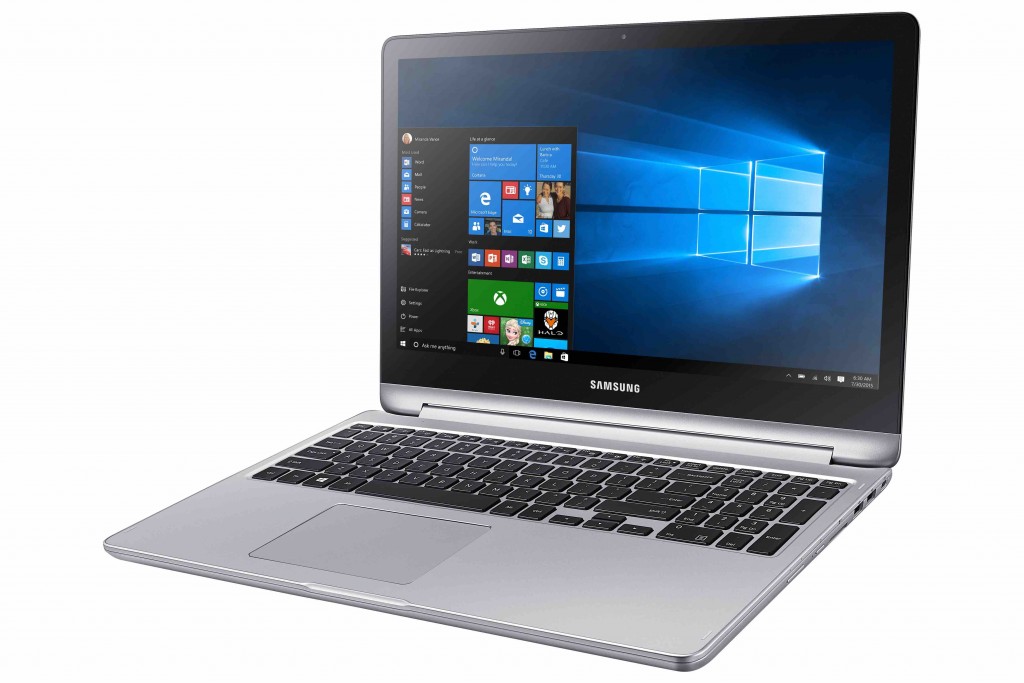 Samsung has announced Notebook 7 spin with Windows 10 laptop which comes in 15.6-inch and 13-inch display sizes. It has a 360 degree touch display.
The laptop sports Full HD display and can be used in notebook, tent and tablet mode. It also comes with Video HDR mode for optimized video experience.
The device can be configured with 6th generation Intel Core i5 or i7 processor and comes with 1TB hard drive and upto 12 GB RAM. It has Intel HD Graphics 520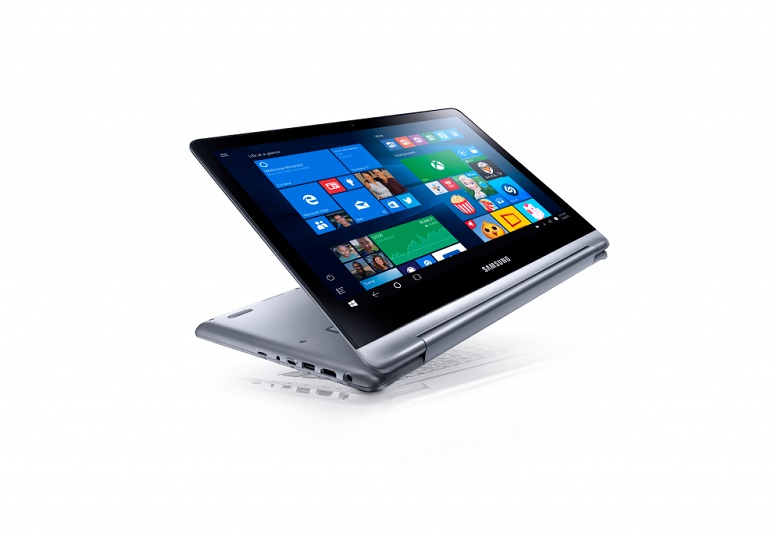 As it supports fast charging, 20 minutes of charging extends battery life up to two hours. In just 90 minutes, the 15.6-inch notebook will be fully powered, while the 13-inch reaches a full charge in 100 minutes. The laptop comes with auto-backlit keyboard. The 13 inch laptop measures 12.75 x 8.98 x 0.78 and weighs 1.76 kg while the 15.2 inch laptop measures 14.74 x 10.11 x 0.78 and weighs 2.2 kg.
The Notebook 7 spin will be available beginning June 26, 2016 at Best Buy and BestBuy.com, as well as Samsung.com, starting at $799.99.