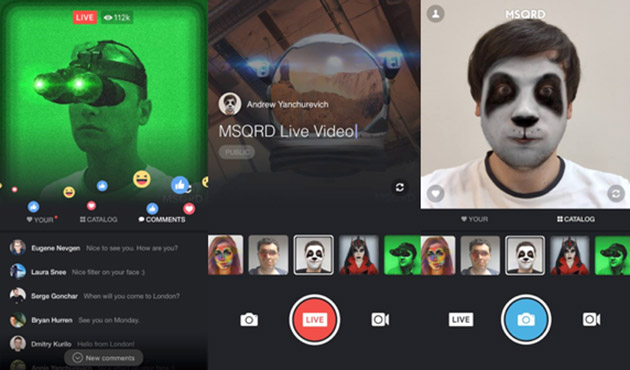 Facebook had acquired face swapping app MSQRD in March this year. Now, the social network will soon add the ability to go live on Facebook directly from the MSQRD app.
You can go live on Facebook from the MSQRD app and try various masks, filters, effects and even swap that while the video is running. In addition, Facebook will also add scheduled live videos, where broadcasters can notify their followers of an upcoming live video. At present, live streams are not scheduled. Users can even invite their friends to check out their live boroadcasts. Viewers will be given the choice to be notified when a broadcast starts or they can join a lobby where they can chat with other fans.
Facebook will enable new kinds of broadcasts, such as interviews, debates, duets and collaborations. The social network will launch the feature for Verified Pages of public figures and celebs, with a wider rollout in the future.