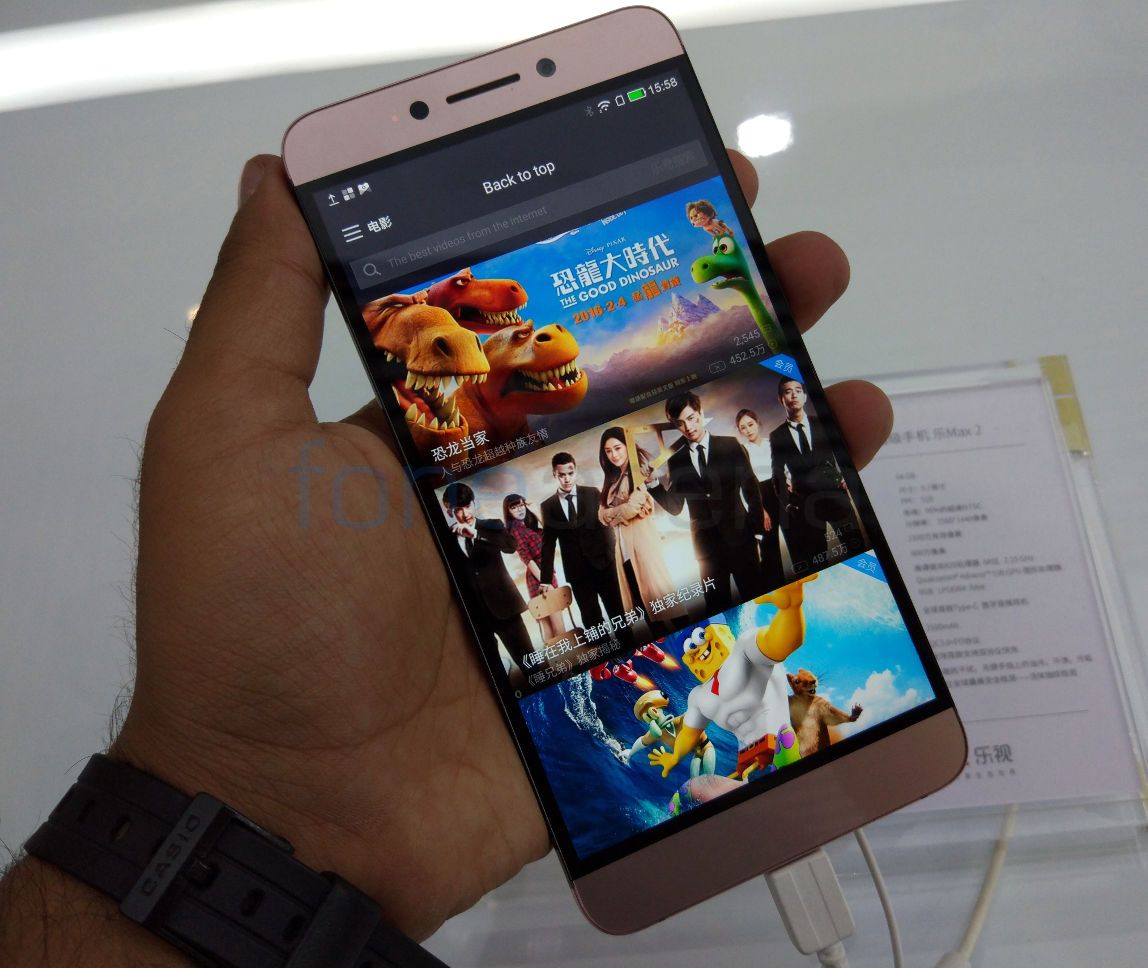 LeEco's second generation high-end smartphone, the Le Max2 has created substantial buzz in the smartphone industry in India. With top-end specs, metal unibody design, sublime aesthetics besides pioneering technology, Le Max2 has a definitive edge against Samsung's Galaxy S7 and iPhone 6s Plus.
LeEco Le Max2 that boasts the company's proprietary and world's first Continual Digital Lossless Audio (CDLA) technology, which LeEco says enables users to experience digital lossless audio.
What gives Le Max2 a clear edge as compared to Samsung's Galaxy S7 and iPhone 6s Plus are its high-end specifications, one of them being its pioneering CDLA technology. In the LeMax2, LeEco has ditched the 3.5mm audio jack, and has instead opted for a USB Type-C port. "The new CDLA music standard is all set to redefine audio experience in smartphones with its breakthrough technology and intelligence," says the company.
As competition surges in the smartphone industry, it becomes imperative for phone manufacturers to offer a distinct benefit proposition to users, but minus the hefty premiums that are usually attached to such unique features. Keeping this in mind, players like LeEco have taken impressive steps to ensure that their second generation Le Max2 smartphone that offers users an unmatched audio experience.
An apples-to-apples comparison also shows that Le Max2 wins hands down when it comes to its display and camera quality and storage capacity, in addition to flaunting the USB Type-C port. Le Max2 also sports a powerful 21-megapixel rear and 8-megapixel front camera, has PDAF, optical image stabilization (OIS) and has 4K video recording capabilities, way ahead of its peers.
Le Max2 costs Rs 29,990 (6GB+64GB version), while its competitors offer similar or lesser specs at a remarkably high price of Rs 48,900 (Galaxy S7) and Rs 54,600 (iPhone 6s Plus).
A closer look at the specifications –
Model
Le Max2
Samsung Galaxy S7
Iphone 6s Plus
Band
LTE
LTE
LTE
Size
5.7″
5.1″
5.5″
Resolution
2560 x 1440(515 PPI)
2560 x 1440(577 PPI)
1080 x 1920(401ppi)
Chipset
Snapdragon 820, GPU 530
Snapdragon 820, GPU 530
A9 – GPU PowerVR GT7600
Processor
Dual-core 2.15 GHz Kryo &
Dual-core 1.6 GHz Kryo
Quad-core 2.3 GHz &
Quad-core 1.6 GHz
Dual-core 1.84 GHz
Memory
64GB & 32GB
64GB & 32GB
16GB/64GB & 128GB
RAM
6GB & 4GB
4GB
2GB
Camera
21MP/8MP
12MP/5MP
12MP/5MP
OS
Marshmallow
Marshmallow
IOS 9
Battery
3100mAh
3000mAh
2750mAh
Audio
CDLA
3.5mm
3.5mm
Bundled up
– Eros Entertainment for One year
– Yupp TV
subscription for one year at 4900
– 5TB cloud storage
Price
 INR 22,900 / INR 29,900
 INR 48,900
 INR 54,600
With its distinct offerings and top-end specifications for the price, the Le Max2 makes for an ideal choice for people looking to buy their next smartphone. Registrations for the first flash sale on June 28th have already started on Flipkart and LeMall and users also get Type-C CDLA headphones worth Rs. 1,990 for free in the sale.
This is a sponsored post