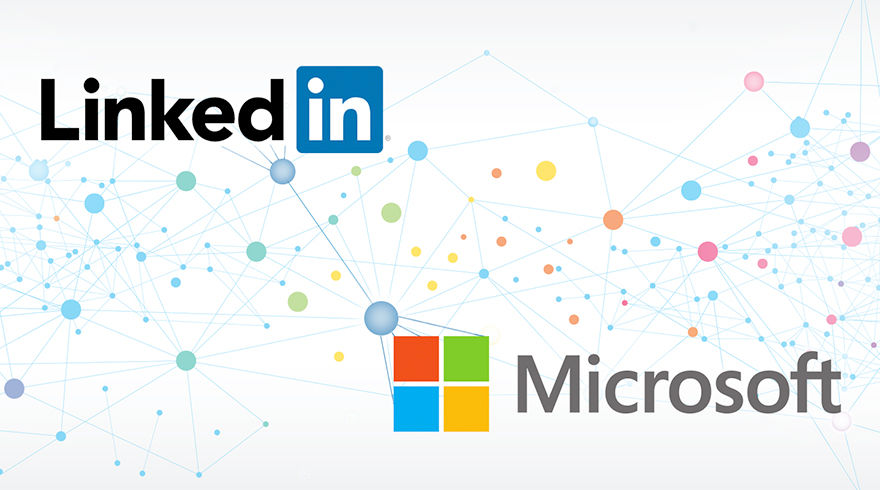 Microsoft and LinkedIn today announced that both have entered into an agreement, under which Microsoft will acquire LinkedIn for $196 per share in an all-cash transaction valued at $26.2 billion. LinkedIn will retain its distinct brand, culture and independence. Jeff Weiner will remain CEO of LinkedIn, reporting to Satya Nadella, CEO of Microsoft.
"LinkedIn's vision – to create economic opportunity for every member of the global workforce – is not changing and our members still come first," said the company. LinkedIn launched a new version of mobile app, improved the LinkedIn newsfeed, acquired Lynda.com, a leading online learning platform and rolled out a new version of its Recruiter product to its enterprise customers.
httpv://www.youtube.com/watch?v=-89PWn0QaaY
Regarding the deal, Satya Nadella, CEO of Microsoft, said:
The LinkedIn team has grown a fantastic business centered on connecting the world's professionals.Together we can accelerate the growth of LinkedIn, as well as Microsoft Office 365 and Dynamics as we seek to empower every person and organization on the planet.
LinkedIn CEO Jeff Weiner, said:
Just as we have changed the way the world connects to opportunity, this relationship with Microsoft, and the combination of their cloud and LinkedIn's network, now gives us a chance to also change the way the world works. For the last 13 years, we've been uniquely positioned to connect professionals to make them more productive and successful, and I'm looking forward to leading our team through the next chapter of our story.
In a mail to employees of Microsoft, Nadella, said:
How people find jobs, build skills, sell, market and get work done and ultimately find success requires a connected professional world. It requires a vibrant network that brings together a professional's information in LinkedIn's public network with the information in Office 365 and Dynamics. This combination will make it possible for new experiences such as a LinkedIn newsfeed that serves up articles based on the project you are working on and Office suggesting an expert to connect with via LinkedIn to help with a task you're trying to complete. As these experiences get more intelligent and delightful, the LinkedIn and Office 365 engagement will grow. And in turn, new opportunities will be created for monetization through individual and organization subscriptions and targeted advertising.