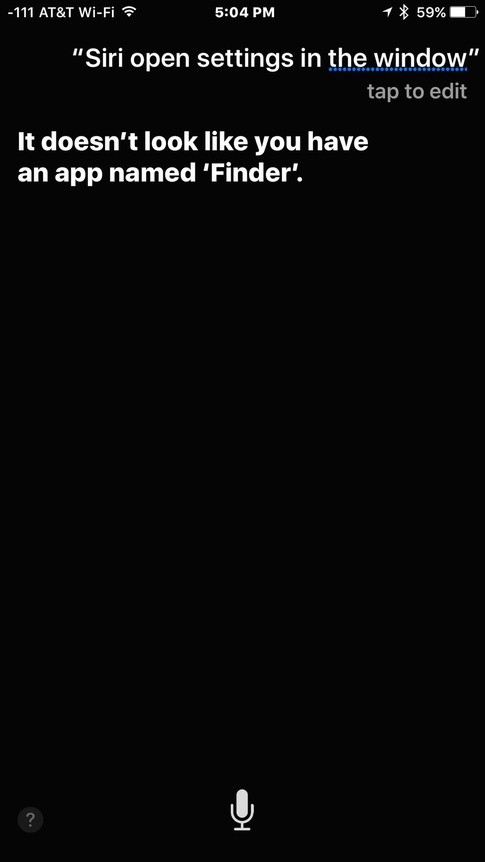 It has been speculated that Apple will bring Siri support to Mac and it looks like the company will announce the feature at its 27th annual Worldwide Developers Conference WWDC event.
When asked, "Siri open settings in the window," Siri for iOS responded with: "It doesn't look like you have an app named 'Finder'." A Finder app is a core part of Mac user experience that lets you browse and manage files, folders and others. Brian Roemmele spotted this first and posted on Medium. Apple is expected to introduce the next version of OS X later this year and it looks like Siri integration will be one of the many features of that update.
It must be noted that the Finder app is not present on the iOS. Along with the support for Mac, Apple is also expected to announce a number of important updates to Siri. The company is also tipped to open up Siri to developers with new software tools that will allow Siri to tap into more third-party services. Apple will also offer live stream starting from the keynote on June 13th at 10.00 AM PDT (10:30 PM IST).