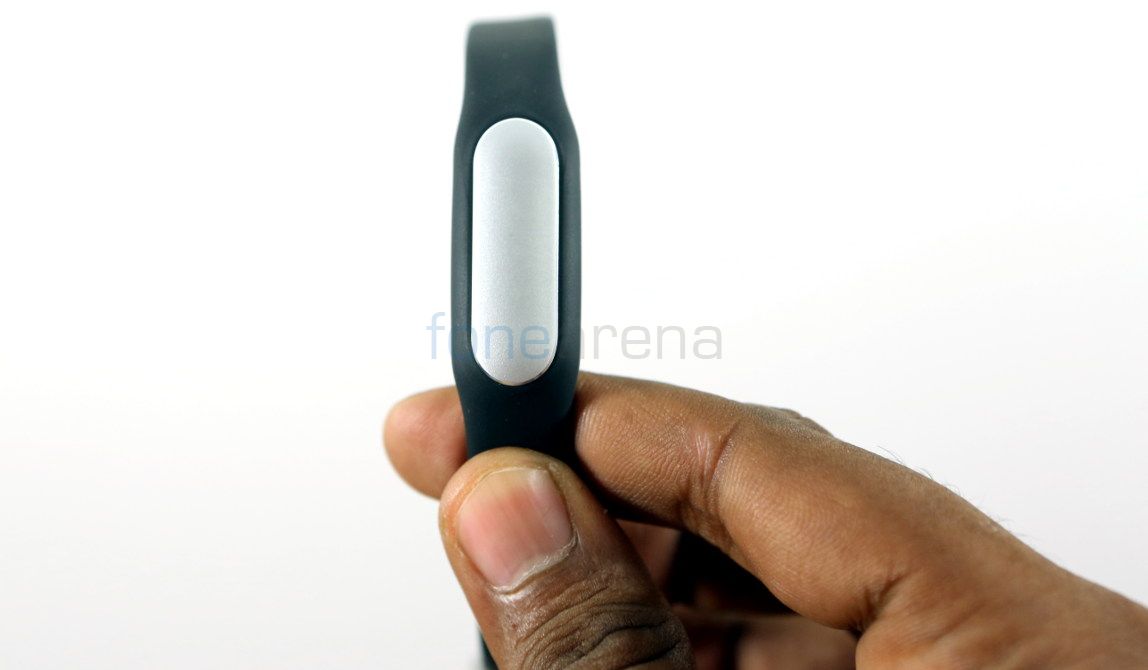 Xiaomi has maintained the top spot in India wearable market by grabbing 27.1% share in Q1 2016, according to a latest report from International Data Corporation (IDC). The company surpasses Samsung and Fitbit to become the number one vendor thanks to its flagship affordable Mi Band fitness tracker.
The latest report from the research firm stated that the wearable market in India clocked just over 400,000 units in the first quarter of 2016. The market was largely driven by fitness bands with 87.7 percent market share whereas smart wearables, defined as any wearable that can run third-party applications, contributed to around 12.3 percent.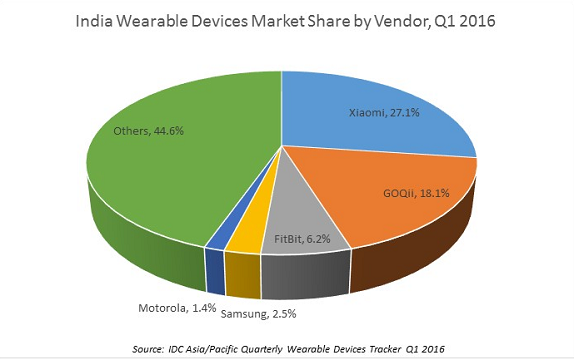 Raj Nimesh , Senior Market Analyst, Client Devices, IDC,
The wearable market is rapidly gaining traction as it provides an easy health tracking mechanism to the users. In terms of units, Xiaomi and GOQii together contributed over 45 percent share, however Fitbit had maximum market value share. The smart wearables have not yet gained enough ground because of the higher price attached to them. The popularity of wearable devices is restricted to urban sectors with relatively higher disposable income. Since online platforms are immensely popular in this segment, nearly three-quarter of the sales happened through leading online retailers. However, to expand the reach, an increasing number of brands are taking up the offline channel, especially though major large format retail (LFR) outlets.
The report said that although online channel was the most preferred means for majority of the vendors a shift towards retail is also being observed as customers are looking to physically feel and test out the product. Though the smart wearables remained low at 12.3 percent, a higher growth rate compared to basic devices is expected in near future. GOQII came in second with 18.1% market share and has a relatively higher share in the commercial segment. Fitbit and Samsung took fourth and fifth spot with 6.2% and 2.5% market share respectively. The wearable devices witnessed an annual triple-digit growth, and similar growth is expected in the near future as well.
Swapnil Bhatnagar , Research Director, IDC India said,
The wearable devices have become immensely popular in the past one year, and more players are expected to make an entry into the market in both the basic and smart wearable categories. The expected launch of affordable smartwatches in the second half of 2016 could see a rapid growth in the share of smart devices. The increase in volume is giving more scope to the vendors to come up with better features such as display and NFC. Both Intex's recently launched Fitrist and Xiaomi's soon-to-be-launched Mi Band 2 come with a display at affordable prices.
The wearable devices market is at a nascent stage right now and penetration in India is much lower in comparison to markets like US or China. While the consumers are keen on understanding the product and its features, vendors are continuously increasing their marketing budgets to address the issue. A rapid adoption in all categories of wearables is expected and the market is expected to evolve on all parameters such as price, product features and target segments.