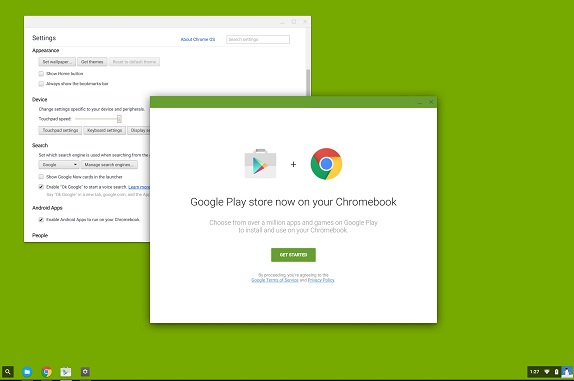 Google confirmed last month that Android apps are coming to Chrome OS. Now Google has released a video of a developer presentation that shows how the Play Store and Android apps will run on Chromebooks.
The video includes demo of Android apps running on Chrome OS (based on both ARM and Intel). It shows how apps can be downloaded and installed from Play Store on Chromebooks. It even shows how compatibility, security and systems work together. Chromebooks will get a Play Store icon at the bottom on taskbar next to Chrome and Settings. 
Check out the video below for full demo.
httpv://www.youtube.com/watch?v=yDy1WWUdlY8