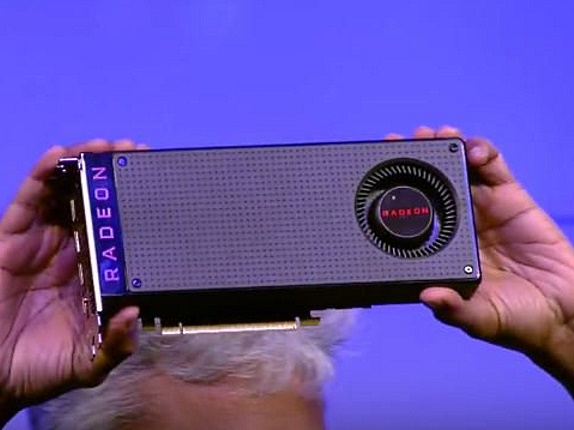 At Computex 2016 in Taipei, AMD today unveiled a new VR-capable Radeon RX 480 graphics card priced at $199. It is touted as the "world's most affordable solution for premium PC VR experiences".
The Radeon RX 480 graphics card will be based on company's upcoming Polaris architecture. AMD says that the Radeon RX series efficiency is driven by major architectural improvements and the industry's first 14nm FinFET process technology for discrete GPUs. It is capable of delivering VR capability common in $500 GPUs and it only takes 150W power.
AMD is expecting PC VR technology demand to grow in areas such as education, entertainment, and productivity. The company believes that these Polaris architecture-based graphics cards will dramatically accelerate the pace of the VR ecosystem, so it is estimating that these will enable OEMs to build affordable VR-ready desktops and notebooks for the developing VR market, which is of about 100 million consumers over the next 10 years.
"VR is the most eagerly anticipated development in immersive computing ever, and is the realization of AMD's Cinema 2.0 vision that predicted the convergence of immersive experiences and interactivity back in 2008," said Raja Koduri, SVP and Chief Architect, Radeon Technologies Group, AMD. "As we look to fully connect and immerse humanity through VR, cost remains the daylight between VR being only for the select few, and universal access for everyone. The Radeon RX Series is a disruptive technology that adds rocket fuel to the VR inflection point, turning it into a technology with transformational relevance to consumers."
The AMD Radeon RX 480 VR-capable graphics card will be available in 4GB and 8GB configurations, and pricing starts from $199 for the 4GB edition. The availability will be announced on June 29th.
httpv://www.youtube.com/watch?v=5g3eQejGJ_A