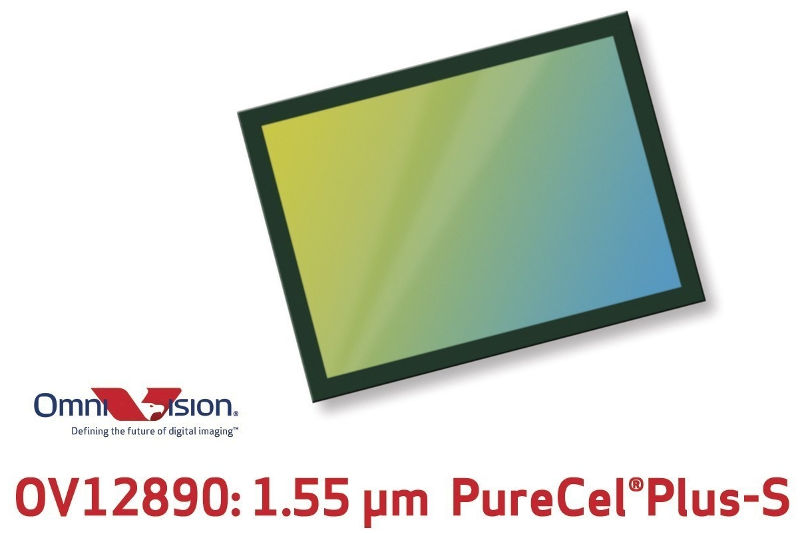 OmniVision today introduced OV12890, it's latest 1/2.3-inch 12-megapixel camera sensor for smartphones with a 1.55-micron pixel size. It uses PureCel Plus-S stacked die technology that delivers improved sensitivity and signal-to-noise ratio (SNR) with faster 12-bit readout architecture when compared with previous-generation big-pixel sensors. It also has support for phase detection autofocus (PDAF).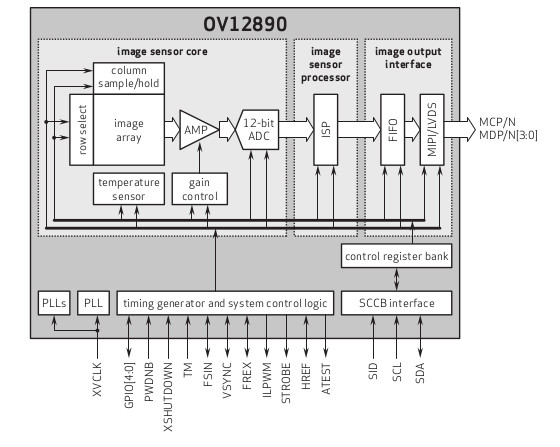 OmniVision OV12890 features and specifications
Pixel size: 1.55 μm x 1.55 μm, Lens size: 1/2.3″, Active array size: 4096 x 3072
Enhanced dual camera support
High-speed architecture for fast frames per second (fps)
Programmable controls for frame rate, mirror and flip, cropping, and windowing
Output formats: 10/12-bit RGB RAW, DPCM 10-8 compression
Support for image sizes: 12MP (4096×3072), 4K2K (3840×2160), 1080p (1920×1080), 720p (1280×720)
Maximum image transfer rate: 12MP (4:3): 45 fps, 4K2K (16:9): 60 fps, 1080p HD (crop+bin): 240 fps
Two-wire serial bus control (SCCB)
Strobe output to control flash
Image quality controls for  defect pixel correction, automatic black level calibration, and lens shading correction
Built-in temperature sensor
Typical module size: 10 x 10 x <6 mm
The OmniVision OV12890r is currently available for sampling for OEMs and is expected to enter mass production in Q4 2016.
Commenting on the latest sensor, James Liu, senior technical marketing manager at OmniVision, said:
As cameras for premium smartphones continue to improve, we see the resolution race slowing down and increasing emphasis placed on pixel performance and image sensor size as key to ever-higher quality mobile images and video. The OV12890 is our newest big-pixel stacked die image sensor for the mobile market, and represents one of our strongest offerings for premium smartphones. The feature-rich OV12890 captures exceptional images and video in a compact package, making it a top-flight-imaging solution for flagship mobile devices.