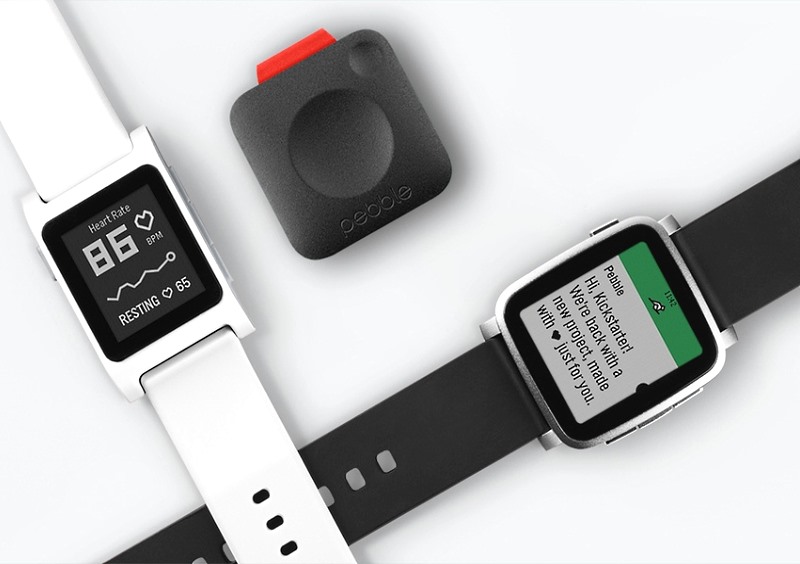 Pebble is back on Kickstarter with three new offerings – Pebble 2, Pebble Time 2 smartwatches and the Pebble Core fitness tracker.
The Pebble 2 and the Pebble Time 2 are the successors of the original Pebble and the Pebble Time smartwatches. Both of these now include two most requested features – the heart-rate monitoring (sensor located at the back) and the fitness tracking ability. Both have built-in microphones and are water resistant up to 30 meters.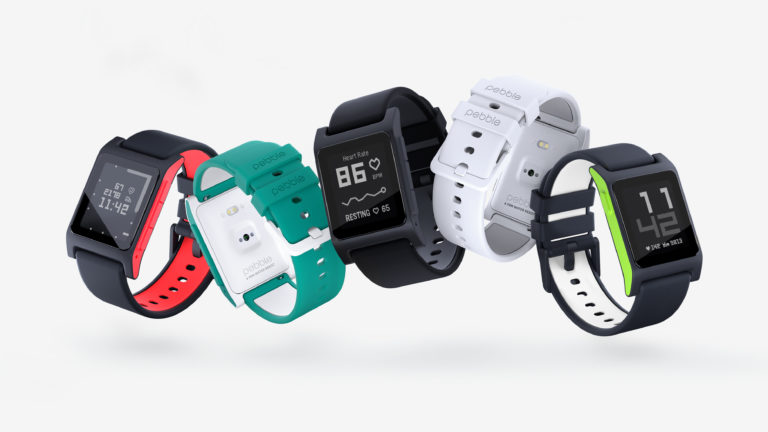 The Pebble 2 has a slightly bigger E-Ink display but with a Corning Gorilla Glass protection. The Pebble Time 2 has a 50 percent larger color e-paper screen. The Pebble 2 claimed to have around 7 days of battery life, whereas Pebble Time 2 can go up to 10 days with single charge.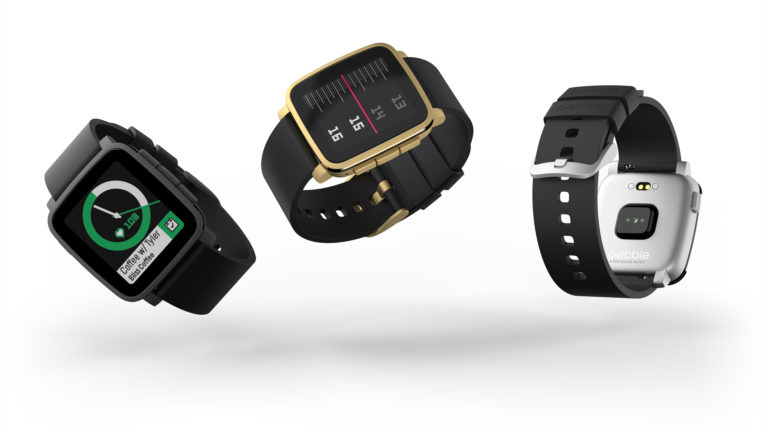 The company also announced its first fitness tracker called the Pebble Core. It is a tiny square clip-on box, which with its magnetic clip can either clip on to your clothes or you can even clip it to your keychain.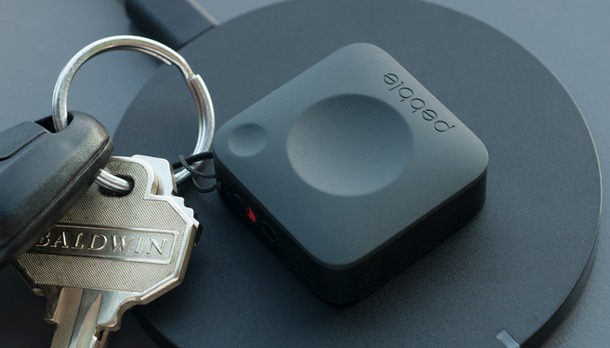 The Pebble Core has a built-in GPS for tracking, includes a 3G modem, and can stream Spotify playlists for you over 3G or Wi-Fi. It even has 4GB of built-in storage that with the help of Pebble app lets you sync the Spotify Premium music directly on the Core. You can use the 3.5mm audio jack on the Pebble Core or use Bluetooth for wireless headphones. The battery life is rated to deliver up to 9 hours of music playback with active GPS.
The Pebble 2 is priced at $99 on Kickstarter and will start shipping in September. The Pebble Time 2 Kickstarter cost is $169 and estimated for November shipping. The Pebble Core costs $69 for Kickstarters and will start shipping in January.
httpv://www.youtube.com/watch?v=Pwq89K6RBTI