Patent wars are bad for companies and users. It's good only for those trying to take advantage of the loop holes in the system. In a surprising move Motorola and Blackberry maker RIM have entered into a agreement that ends all outstanding worldwide litigation between the two companies. Moto had sued RIM over patents last year. The agreement will involve sharing of patents between the two companies. Peace !  But we are still waiting to hear something about the Apple – Nokia legal battle !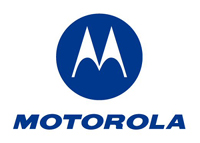 Here is a joint statement issued by Moto and RIM
Motorola and Research In Motion Announce Settlement and License Agreement

SCHAUMBURG, Ill. and WATERLOO, Ontario, June 11 /PRNewswire-FirstCall/ — Motorola, Inc. (NYSE: MOT) and Research In Motion Limited (Nasdaq: RIMM; TSX: RIM) have entered into a Settlement and License Agreement which ends all outstanding worldwide litigation between the two companies.  Under the Agreement, Motorola and RIM will benefit from a long-term, intellectual property cross-licensing arrangement involving the parties receiving cross-licenses of various patent rights, including patent rights relating to certain industry standards and certain technologies, such as 2G, 3G, 4G, 802.11 and wireless email . In addition, the parties will transfer certain patents to each other.

The financial terms of the Agreement include an up-front payment and ongoing royalties to Motorola.  Further terms and conditions of the Agreement are confidential.
[via prnewswire]