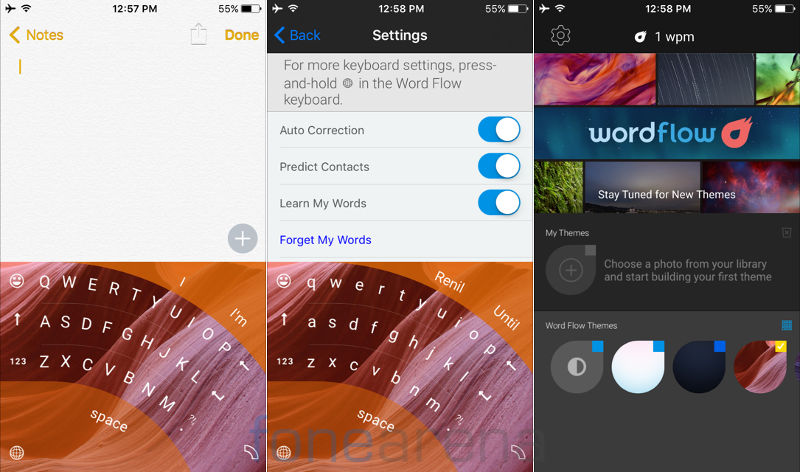 Microsoft has released its Word Flow Keyboard for iPhone users as a part of its Garage project, as it had promised earlier this year, after the closed beta. It has several customization options, including Arc mode for easy, ergonomic one-handed typing using left or right hand. It currently supports only English, but it will add more languages in the future and also get more themes.
Highlights of Microsoft Word Flow Keyboard for iPhone

Whether you're tapping or swiping, Word Flow predicts what you're trying to type and corrects mistakes.
Intelligently suggests the next word in your sentence, and gets better at it over time.
With access to your Contacts, Word Flow autofills the names of your contacts so you can go even faster.
Customize Word Flow background using one of the images included in the app, or use your own favorite image.
Best for one-handed typing: Switch to Arc mode and easily reach keys on larger screens for a more ergonomic one-handed typing experience.
Download Microsoft Word Flow Keyboard (Free) – iPhone (US only)