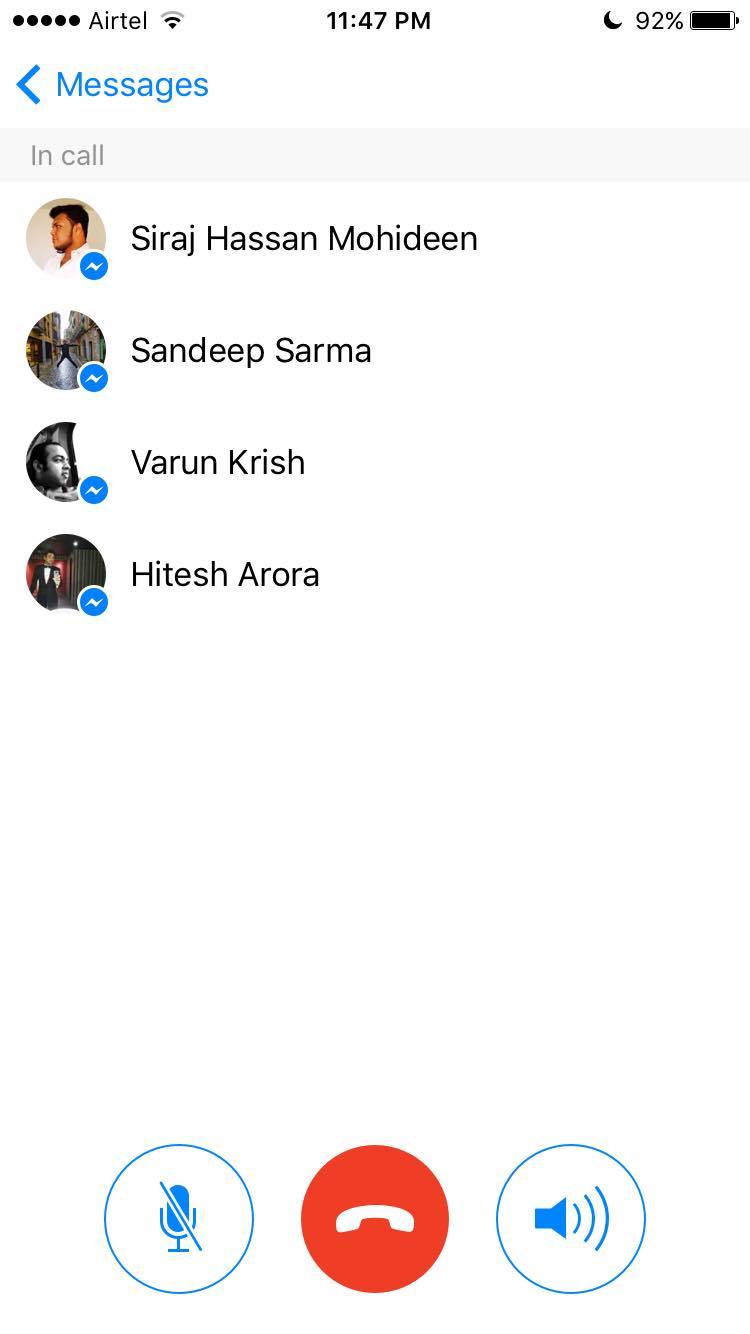 Facebook is taking up a notch with its calling feature for Messenger. The social network has launched a new free group calling feature for Messenger on Android and iOS. 
A phone icon will appear in the top right corner of group conversations once the feature is live on your device. After tapping the phone icon, the next screen will allow you to manage the people you want include in the call.All the group members you choose are called simultaneously. Facebook said that a total of 50 participants can be in a group call at the same time.
When you receive a group call, the screen will show the group name (if there is one) and the list of members. You can accept the incoming group call, ignore it or decline it. Members of the group can join the group call by opening the group conversation and tapping on the audio call button. You can see whether group members are in the call or not and you can call anyone who is not there yet.
In order to leave the group call, you will have to tap the red 'end call' button on the screen and other participants will hear an exit tone. The call ends when the second to last person leaves the group call, the call. Facebook has been adding regular updates to Messenger which has over 900 monthly active users. The free group calling is already present Google Hangouts, Skype and Slack.
Facebook Messenger – Android and iOS