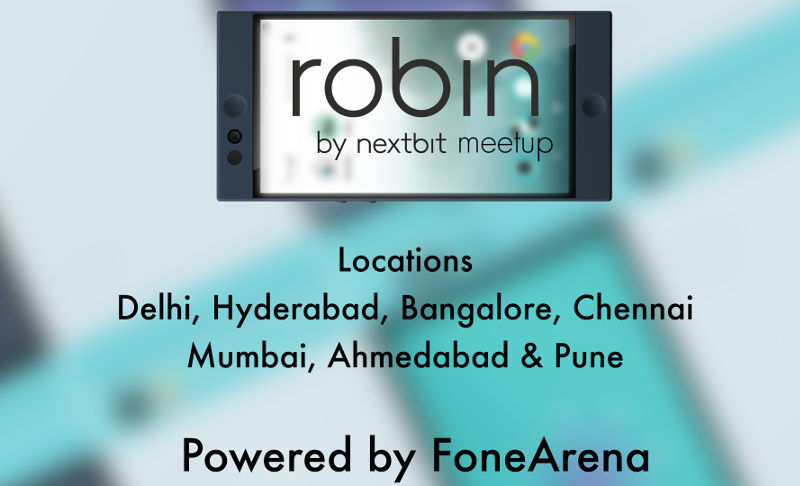 We can't stay away from you! We want to meet all of you, our readers and thank you for your extended loyalty. So, we are coming to a city near you! We are teaming up with the folks from Nextbit – the creators of recently launched Robin smartphone.
Robin is the first Android smartphone that comes integrated with cloud in the OS level and the on-board storage has been merged with the cloud, which essentially makes running out of storage space a history.
The team behind the sensational product will be around to interact with you and answer all your queries. Some of the members from team FoneArena will also hang out with you and we know it's going to be a fun evening.
We are coming to Delhi on 27th of April, followed by Hyderabad, Bangalore, Chennai, Mumbai, Ahmedabad and Pune on 28th, 29th, 30th, 1st of May, 2nd and 3rd of May, respectively.
If you are interested in being a part of our meet up in a city near you, go ahead and RSVP in the below form. Please double check and make sure you are RSVPing for the right city!

Update: Thank you for the overwhelming response. The registrations are closed for Hyderabad, Bangalore, Chennai, Mumbai and Delhi.
Note: We have limited space and we can't promise to accommodate everyone. However, we will make sure that folks who RSVP first will get a chance to be a part of our meet-up.