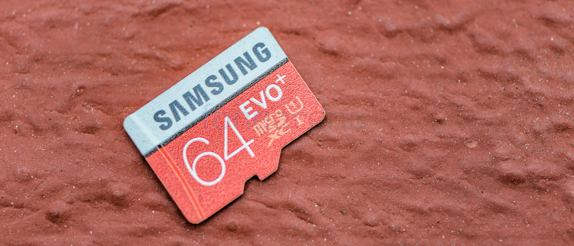 With microSD cards being back in fashion especially with the latest flagships from Samsung, LG and HTC, it is important to check out the best SD cards in the market that will help you make full use of your device's capabilities and expand the storage to meet your needs. We studied the Samsung Evo Plus microSDXC card in detail to find out whether it is worthy of sitting inside your smartphone.
Design and Durability
microSD cards come in the same shape and size since they have to be universally compatible. Same is the story with the Evo Plus card from Samsung. But where it differs is the finish and the way the card is branded. The Evo Plus or Evo+ as Samsung has written it in a stylish way on the card comes in a white and fluorescent reddish orange colour. The Samsung branding is present on the upper white portion and the card capacity, the speed and class are present at the bottom fluorescent portion that is separated by a thin black line. Got to admit that this beautiful choice of colour does stand out and really helps in grabbing your attention amongst the vast majority of black and white microSD cards on the market that all look identical.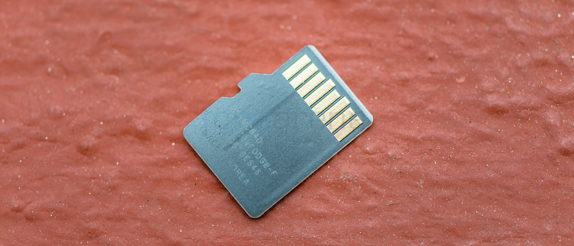 Everyone wants their data safe and when your data is stored on something as small as a microSD card which can easily be dropped or lost and take a while to recover, that data needs all the more protection. Firstly, the Evo+ is X-Ray proof which means that it will be perfectly fine as it passes under your airport X-Ray for example and also can resist magnetic fields upto 15,000 Gauss which is the equivalent of an MRI scanner. Not that you would take your microSD card with you while going heads first into an MRI machine, but it's good to know the capabilities of the card.
Similarly, the card can withstand temperatures ranging from -25 degrees Celcius all the way upto 85 degrees Celcius. The only place that I can think of where you may encounter an issue in Antarctica and how many people could say that they'll be going there anytime soon. If it is water you are worried about, then you'd be happy to know that the Evo+ can survive in seawater for upto 72 hours. All these measures make sure that your data is safe in almost every circumstance.
Storage Capacities and Compatibility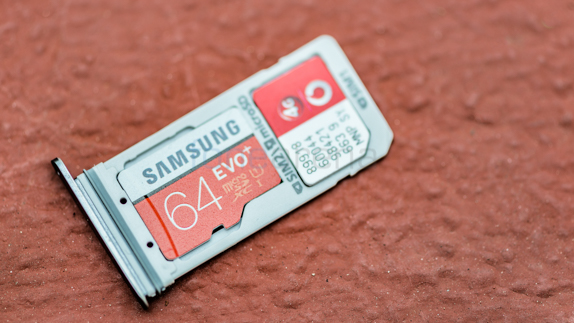 The EVO+ range comes in three different storage options – a 32GB, 64GB and a 128GB variant. We were testing the 64GB variant which comes with 59.59GB of free space out of the box. Although most users would be using this card on their smartphones, the card is also compatible with tablets, actions cameras such as GoPro etc. You could also use it as an SD card on devices that have an SD card slot using the build in adapter. It also becomes easier for the user to transfer data to and from their PC or laptop in case they don't have an SD card reader lying around.
Use Cases and Performance
The EVO+ is a fast card. It offers a data read speed of upto 80MB/s and a write speed of 20 MB/s. The read speed is quite fast and is good enough to play back HD videos on your smartphone smoothly as well as record full HD videos from your camera. But if you are a 4K or UHD freak then you would be better off with the Pro or Pro+ lineup from Samsung which boasts read/write speeds of 95/90 and 90/80 MB/s respectively. I have seen a lot of instances where people use their SD cards to store photos, music etc and this card works perfectly fine with that. I personally use the SD card mainly to store my music collection which won't fit on my 32GB of internal memory that my phone has. You can also choose to set your microSD as the default storage location for whatever your camera captures. Anything that is beyond the write speed of the card will get saved on the phone memory such as 4K video, camera burst etc.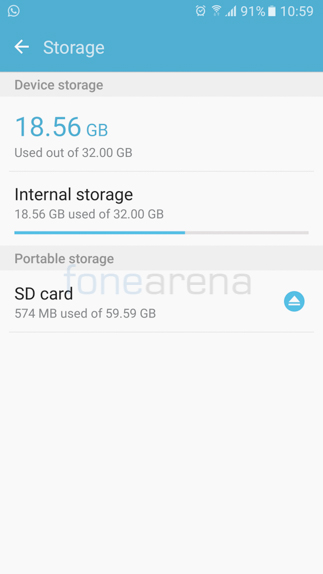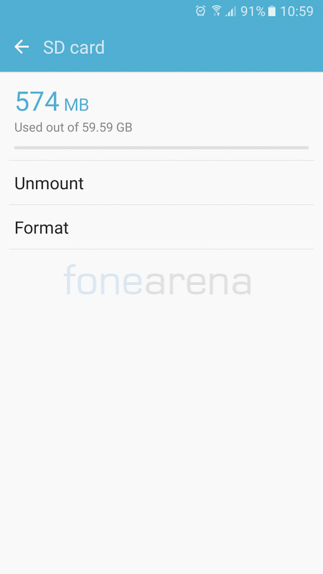 We've not had any issues with data being lost or corrupt during our time of use with the card. Apps can also be moved to the SD card provided that the app and phone's software supports it. The write speeds were always consistent and upwards of the promised 20 MB/s that Samsung claimed. We got around 22 to 23 in most tests on the phone while 23 – 25 on tests on PC.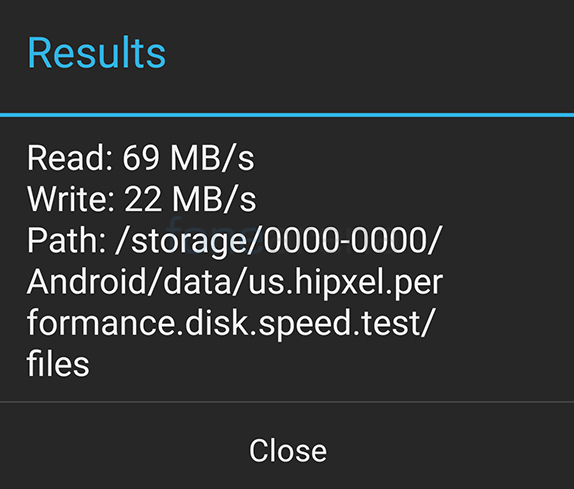 The Read test speeds did often fall below promised level and the lowest recorded one was around 69 MB/s on the phone but always exceeded 80 MB/s on PC.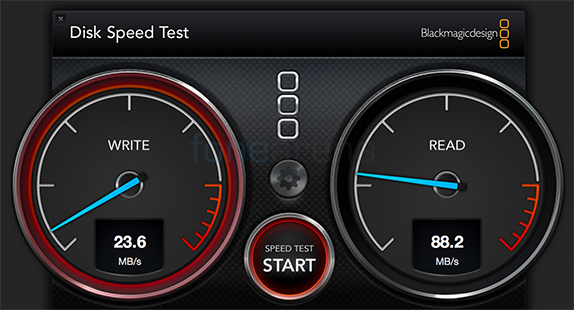 Conclusion
I've seen a lot of people complaining about their phone getting slow and hanging a lot and most of them blame their phones. Upon closer inspection, I find that they have a lot of data stored on their SD cards and those cards often have really low speeds which as a result will definitely slow the performance. In some cases, I've even seen people use Class 4 cards that only offer speeds of around 4MB/s. What you must understand is that you need to have cards that provide decent performance too in order for your phone to function fine and having a high end flagship smartphone for example isn't enough. It's like buying a Ferrari but putting adulterated fuel into the car. You definitely won't get the same performance if you do that. If you are looking for a nice memory card that is capable of storing your music, photos and HD videos then this card is for you.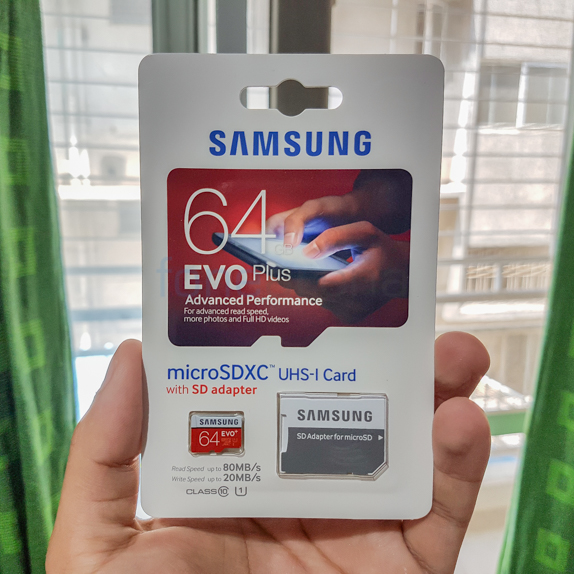 You can get your Samsung Evo+ microSDXC card from MobileFun for Rs 3132 (US$ 56.99 and GBP 40) and they provide worldwide shipping as well.