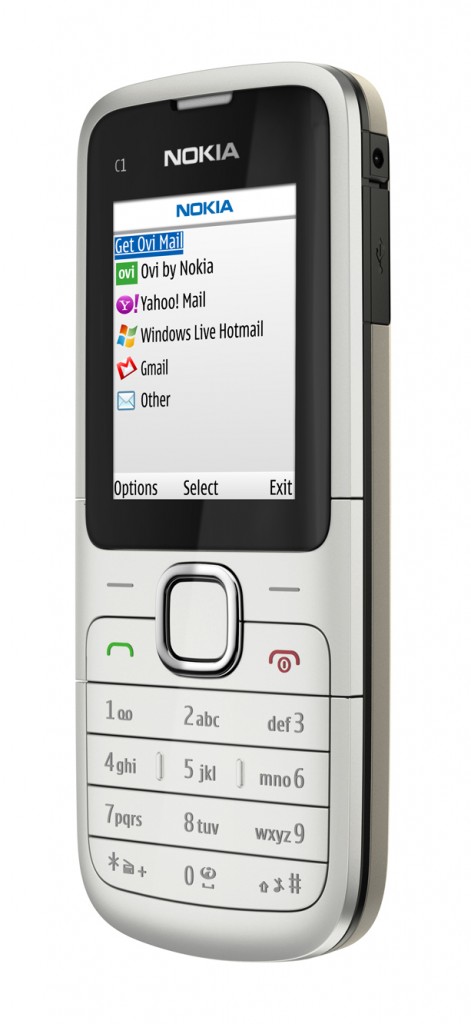 The second model belonging to the C1 model number is the C1-01. The Nokia C1-01 is a model which is similar to the C1-00 but offers better features.
The features of the Nokia C1-01 include:
Dual-band ECSM and GSM
Series 40 User Interface
GPRS Web Browsing
VGA Camera
micro-SD Card Slot upto 32GB
Colour Screen
Bluetooth
FM Radio
Music Player
OVI Mail, Chat, Life Tools and Nokia Money Applications
It will retail at an estimated price of 39 Euros. It will be shipping in the 4th quarter of 2010.