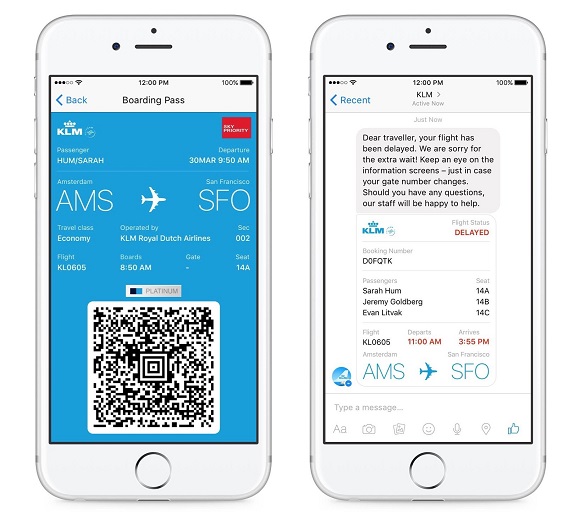 Facebook has been working hard to position Messenger as more than just another instant messaging app. Now, Messenger has teamed up with the KLM Royal Dutch Airlines where the air travellers will receive all the information related to their travel directly on the app.
KLM Royal Dutch Airlines passengers will soon be able to check in, get flight updates, make travel changes and talk to customer service representatives directly from Facebook's Messenger app. The integration is currently live in 140 destinations around the world Messenger and KLM both operate. 
In order to start getting all the flight related details, travellers will have to choose to receive info via Messenger at the time of booking the tickets via the airline's website. Moreover, passengers will also be able to chat with KLM support staff right inside the Messenger.
David Marcus, Vice President of Messaging Products, Facebook said
This is one that I've been personally eager to solve for a while. Removing stress, and complication from air travel….Goodbye forgetting the combination of your frequent flyer alphanumerical number and password to obtain your boarding pass, and holding for a long time on the phone to change flights.
Facebook said the new services begin rolling out today and will be available broadly in the coming weeks.
[HTML1]