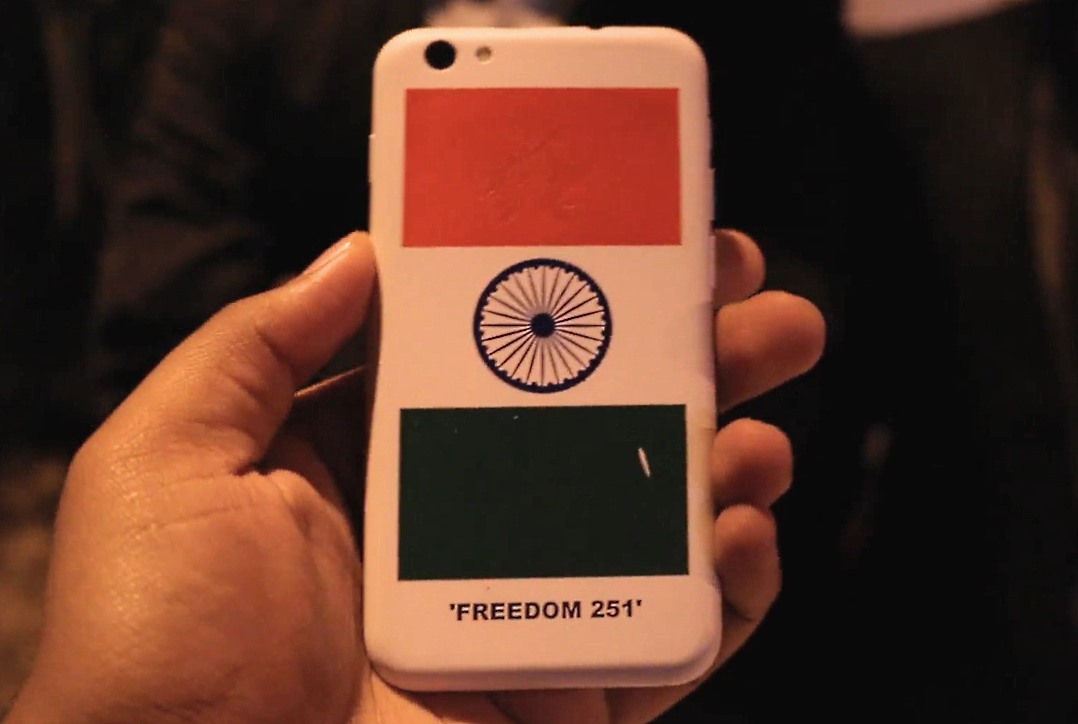 Ringing Bells Pvt. Ltd, the maker of Freedom 251 smartphone has received an interim relief from Allahabad High Court.
The division bench of Justice B.K. Narayan and Justice Shashi Kant ordered the UP state government to furnish a status report on an urgent basis by April 5. It also said that no coercive steps be taken till then against the three top accused directors Mohit Goel and Dharna Garg and president Ashok Chadha.
Mohit Kumar, Dharna Garg and Ashok Chadha had filed Criminal Write Petition for quashing of the FIR filed against them by BJP MP Kirit Somaiya for cheating customers, misleading advertisement and collecting money under a ponzi scheme at a police station in Noida, U.P.
The court also directed the petitioners to submit their passports to SSP Noida within 24 hours. In surprising turn of events Ringing Bells is now claiming that all advances collected for Freedom 251 from customers were refunded by the authorized payment Gateway M/s CC Avenue in the last week of February 2016 itself. According to lawyer Abhishek Vikram representing Ringing Bells, the three petitioners will "fully comply with the orders of the court by submitting their passport and will provide full cooperation to the investigation agency".
Mohit Goel, Director, Ringing Bells Pvt. Ltd. said in a statement,
We have nothing to hide. We are committed to affordable smart phones to people of this country and we shall achieve that. We will stick to fair practices and comply with regulations of our great country.
Ringing Bells launched the Freedom 251 last month, which is India's cheapest smartphone. The company has been facing troubles since the launch and was accused of alleged fraud, non-payment of dues and abrupt termination of contract by Cyfuture call center.  Department of industrial policy and promotion (DIPP) Secretary Amitabh Kant cleared recently that the Freedom 251 is not a part for 'Make in India' or 'Digital India' initiative. Earlier this month, Adcom announced that it is planning to take a legal action against Ringing Bells as it distributed prototypes to the media attendees that were actually Adcom handsets.