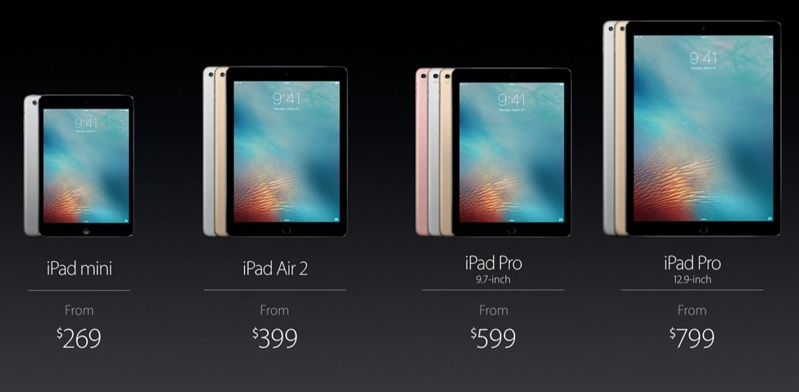 Apple today announced the 4-inch iPhone SE and 9.7 inch iPad Pro.
In addition to slashing the price of Apple Watch which now starts at $299, Apple has also dropped the prices for iPad Air 2. With the price cut the iPad Air 2 will now start from $399 for 16GB model and $499 for 64GB model. The iPad Air 2 originally launched in late 2014, and features an A8X processor. Meanwhile, the iPad mini will now start at $269.
The Wi-Fi + Cellular now costs $529 and $629 for the 16GB and 64GB variants.
[HTML1]