Microsoft is working on a tool that will let Windows Insiders members port Chrome extensions to Microsoft Edge. Jacob Rossi of Microsoft Edge team confirmed the same on Twitter.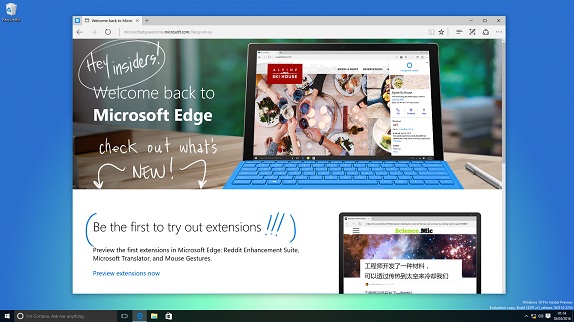 He mentioned in the tweet that the tool is not finished yet and does not support all APIs. Chrome is generally everyone's go to browser as it offers easy extensions. Although a large number of PCs are running on Windows 10, the adoption of Edge browser is still restricted to a few. Microsoft is going to hand-pick the extensions that land on the Store. The new tool will make it easier for developers to create new extensions.
We will get to know more about the extensions on Edge at the Microsoft at Build 2016 conference later this month.
Lots of questions on this: yes we're working on a porting tool to run Chrome extensions in Edge. Not yet finished and not all APIs supported

— Jacob Rossi (@jacobrossi) March 18, 2016